Have you ever thought about a car show with a bunch of cosplayers (those who costume play as fictional or real characters) walking around amongst the crowd of car enthusiasts? That could be the case if it were an show composed of itasha'd out cars. But this is Import Reactor, a 2 day car show held in conjunction with the anime convention, Anime Matsuri in Houston, Texas. It is the 4th year for Import Reactor, and the 5th for Anime Matsuri. Things got off to a bit of a hectic start, but it only got better as time went on and things got situated. What is this post worth without some pictures? I had two empty CF cards and I was ready to shoot away.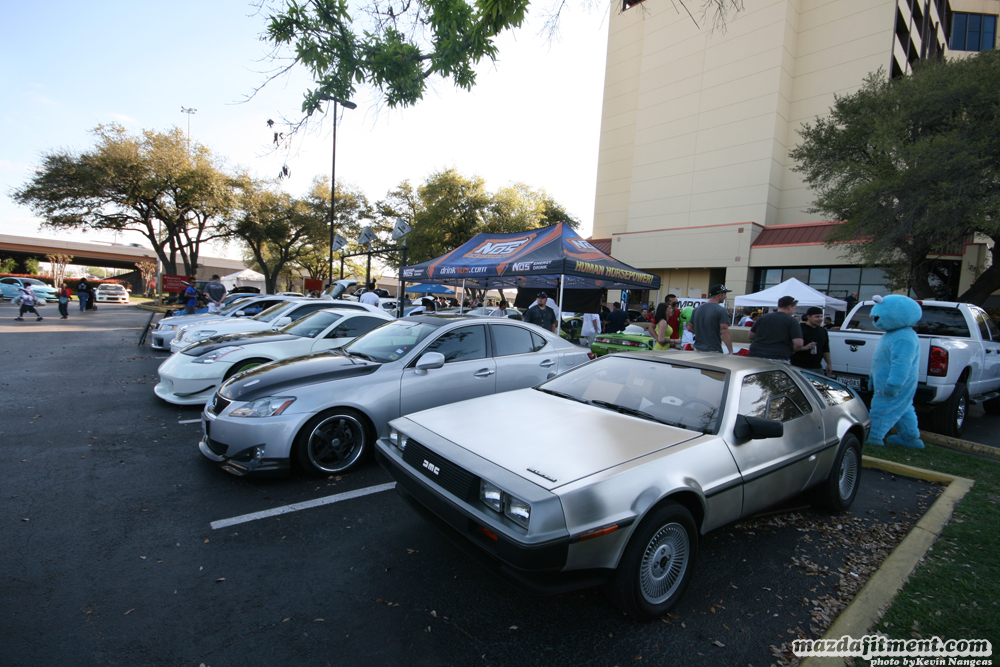 Do you notice anything that might be out of place in this picture?
This Mazda6 won best Mazda6.
Click the link to read more and view more pictures!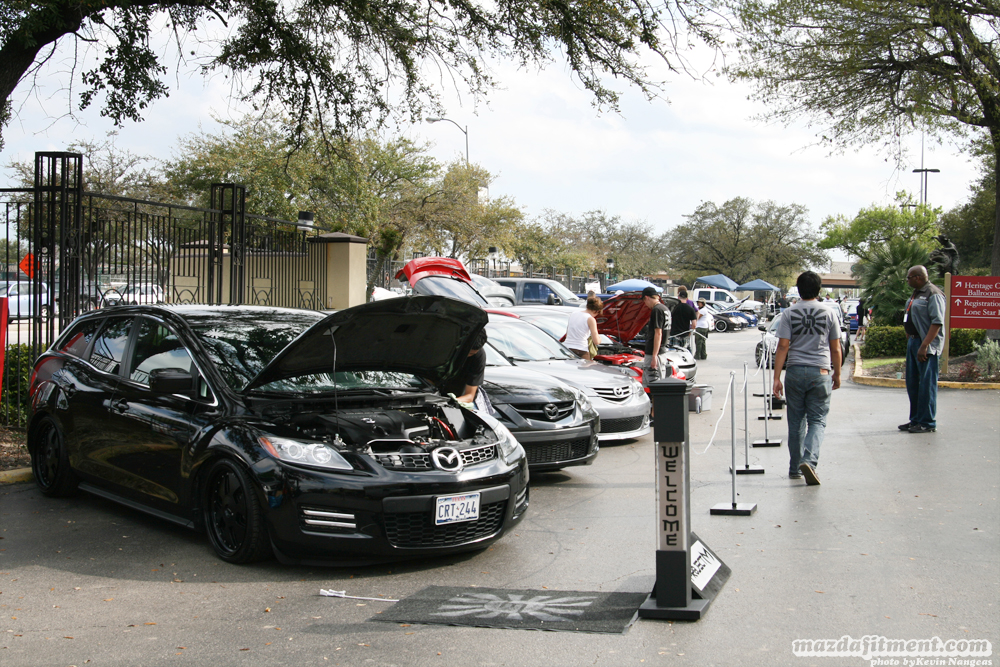 Houston's Mazda club, Project M. They were nice enough to let me show with their group.
The bagged CX-7 laid out on MAE Crown Jewel wheels in the picture here won 3rd place best Mazda.
There were more than just Mazdas though. There were all sorts of different cars at the event, including these two cars here that represent two different sides of the spectrum when it comes to modifying one's car.
That CRX was quite clean and nicely done if I say so myself.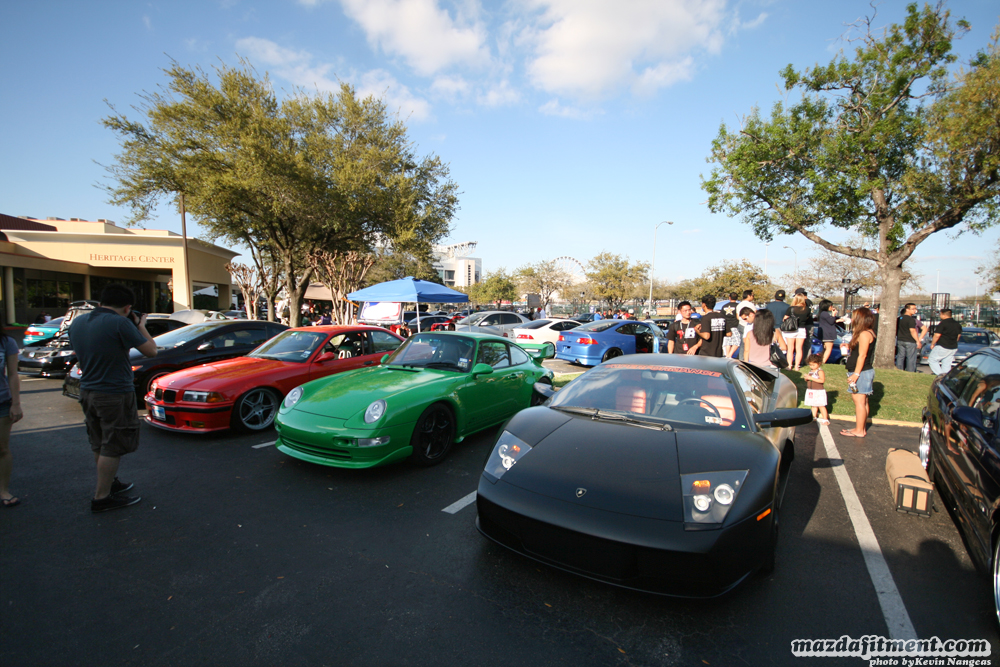 The show was not limited to just imports.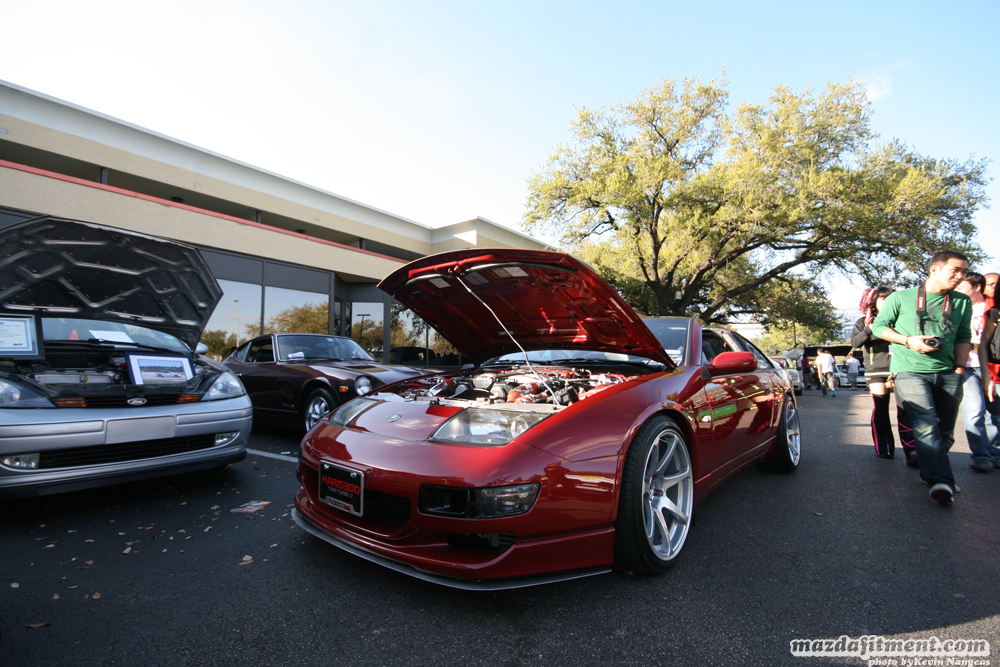 This 300zx caught my eye.
We have a couple of months until Halloween, but it fits his theme.
This whole line of cars came from Louisiana. Their crew was named "Low-Weezy-Ana". Only fitting of course, because each and every one of them were low.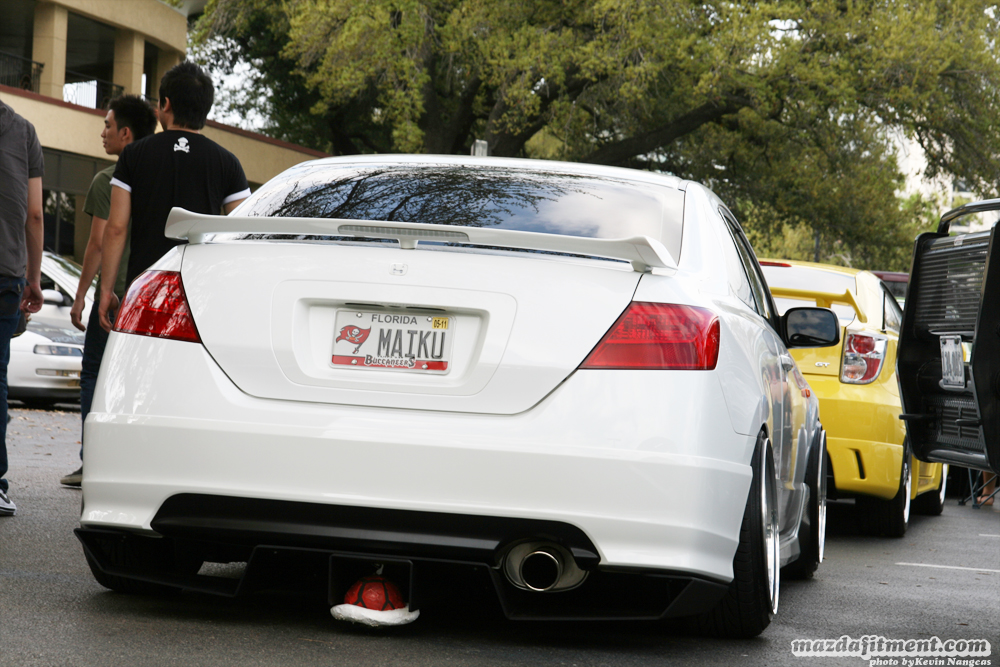 A trip from Louisiana to Houston isn't so bad, but how about Florida? This Civic SI was sitting on a very nice set of BBS RS in teal. The Mario Kart theme worked well, especially at such an event.
Team 16NISS came out hard.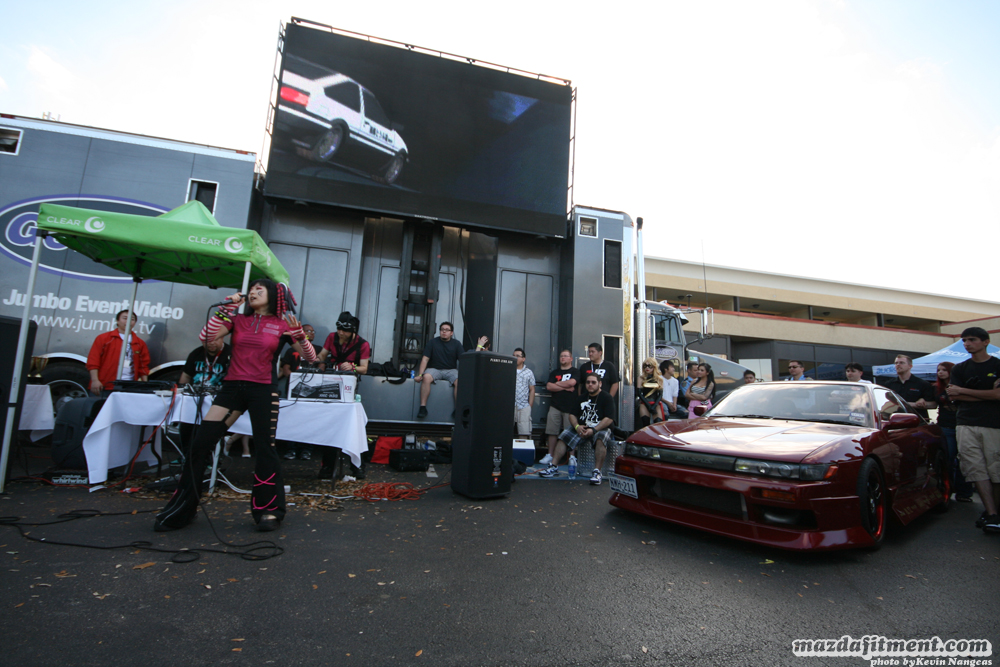 There was a lot of Japanese culture at the event, and this picture shows plenty of that. They told us they would give us a little concert, but we weren't expecting Japanese lyrics.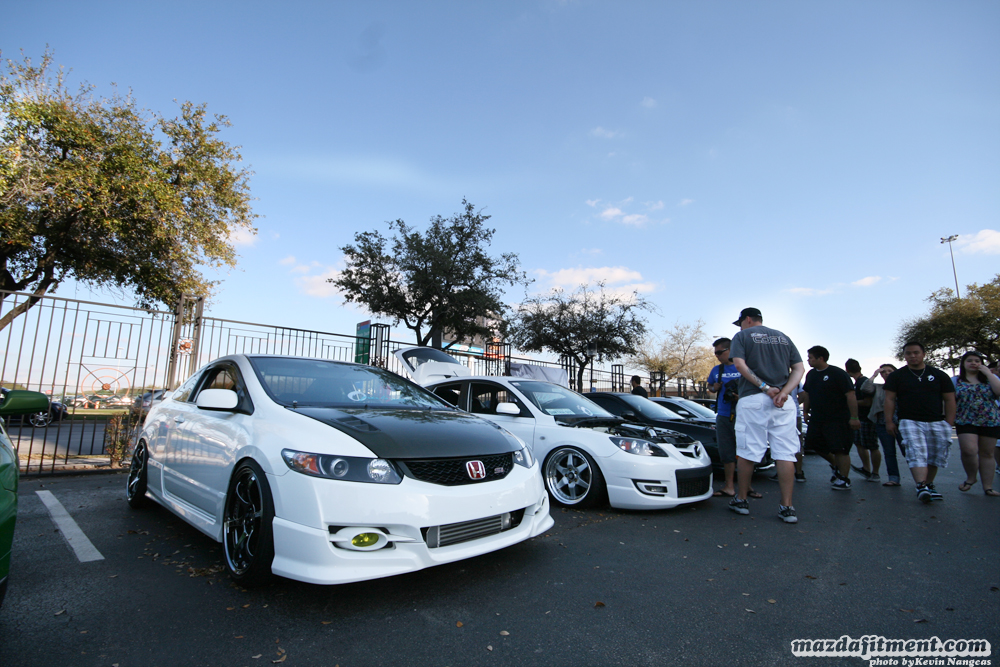 SUMTHAIGUY parked next to his teammates. He won 2nd place best Mazda. His teammate (not pictured) took home 1st place.
Overall the event was great. A nice mix of Japanese culture with the cars  and the Anime convention. That's not to say they had forgotten about the disasters that have been happening in Japan. There was donation area and I was happy to see that there was a big group of people there showing support to people in need. The event was fun and I can't wait for the next one!