Lets take a journey to the Pacific Ocean and onto the Hawaiian Islands. This 2008 Mazdaspeed 3 in Crystal White Pearl and GT trim package started its own adventure after being traded in for a 2008 Mazda 3 Hatch back in late 2010.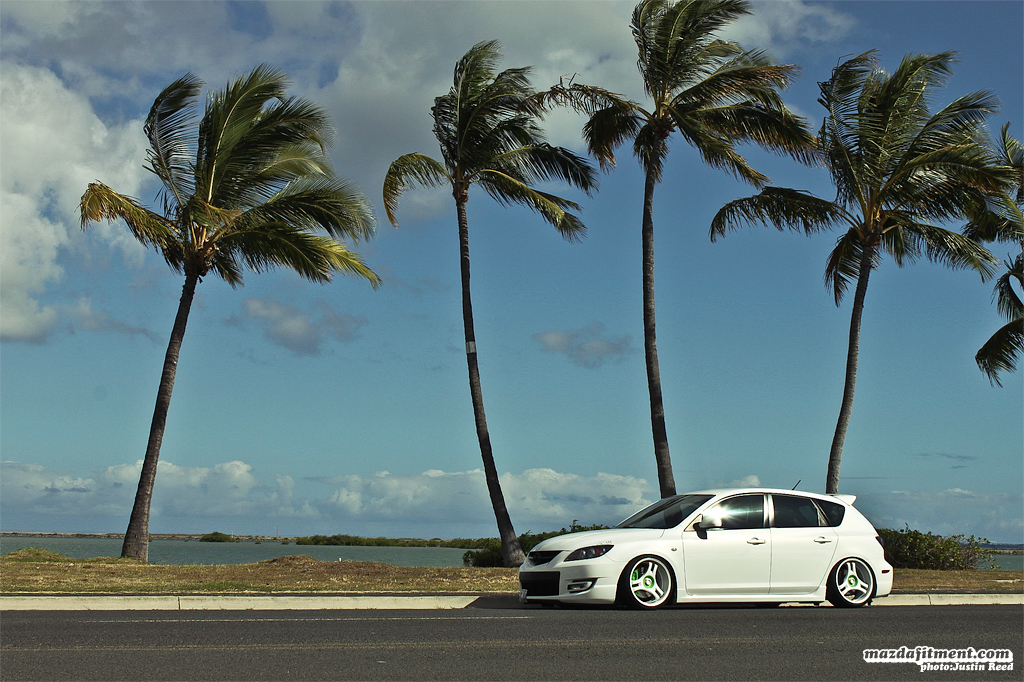 The owner, Brad knew he wanted to get low and get an aggressive set of wheels to make his car have some character, however, he started to modify the car for power with simple bolt-ons. The bolt on's include CP-E Nano SRI, Medievil TIP, Ebay 3″ Catless Downpipe, Medievil RMM, and Turbosmart SU BPV. Then tuned with the Hypertech Programmer for the more slightly above stock power feel from the modifications.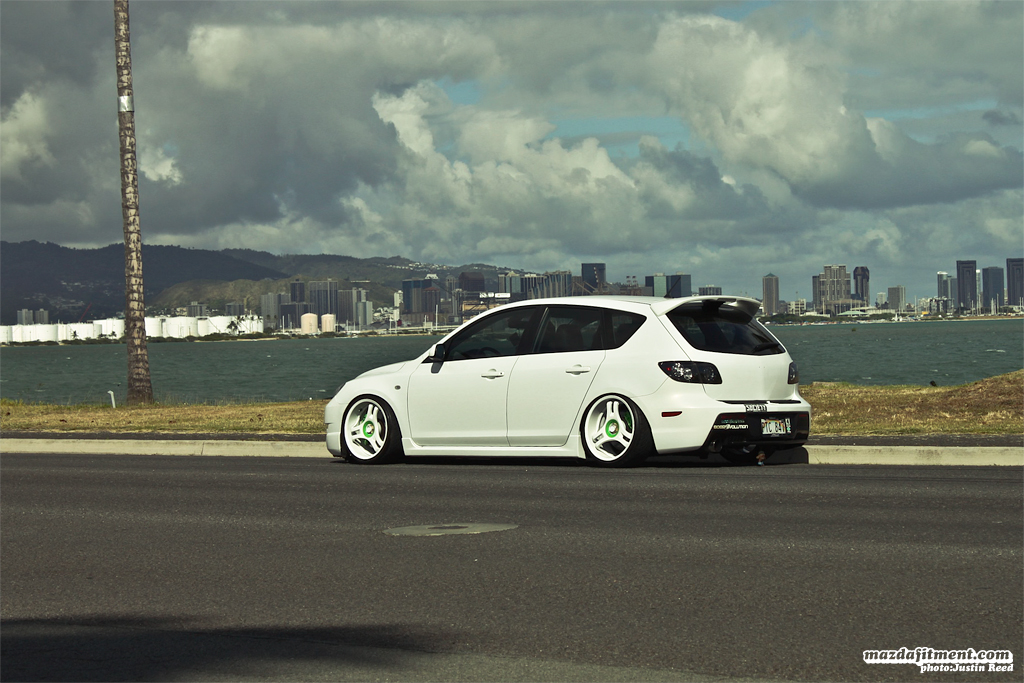 Click the link to read more and view more pictures!
Eventually he found a set of Tein Basic Coilovers with Dominant Engineering Camber Arms Ver. 2, and then got the wheel set he has today soon after. Advan SA3R 18 x 9.5 +22 with a 215/35/18 Federal595. This car is daily driven still for those that always wonder in amazement with how low people are driving around these days, and since going this low Brad has broken two strut mount, but still loves to daily drive the living hell out of it.
We at MF would like to thank Brad for doing what he does in Hawaii with having a fresh and low ride. And also thank you to Justin for getting the feature together for MF to show what Hawaii has to offer. Hope you enjoyed this feature, and look out for some new MazdaFitment.com stickers coming out on the store soon. Peace.
Check out more pictures here: http://www.flickr.com/photos/jreedphoto/