With the stance movement going strong out in Cali and slowly making its way across the country. Florida has made some big moves in the last year in order to keep the scene alive and kicking. With event promotion companies and blogspots such as Simply clean , State of Stance &  Ultra Evolution keeping things fresh here in the sunshine state.   But even with automotive lifestyle/culture on the come up in the East. Its very few and far between to find a couple of Mazdas in the sea of Hondas, Toyotas & Nissans. These two Mazdas have been ongoing projects for Logan and myself  for the past 3 years.  We have been through 5 sets of wheels, different suspension setups and various other cosmetic parts between the two of us. With  Streetunit Performance supporting our need for goodies.   We are constantly bouncing  ideas back and forth about how too improve our cars.The end result is where they are sitting  today. Tampa Florida is where you'll find these speeds roaming the streets. Both vehicles are daily driven, static, and fitted with BC coilovers.  Riding slammed on the daily is what it's all about in our opinion. With that being said, we decided to have a last minute photoshoot after getting Logan's newest setup all dialed in and rolling.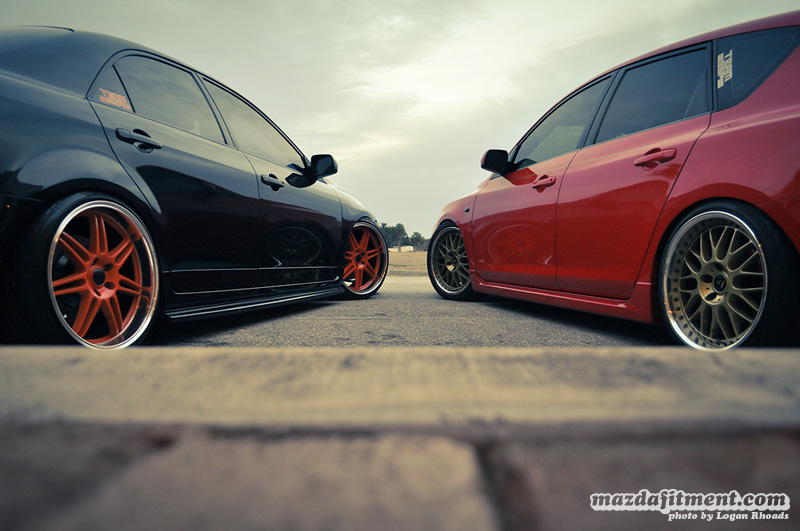 Logan's 07' Black Mica Mazdaspeed6 is currently rolling on 19 x 9.5 +25 Privat Reserv wheels, wrapped in 225/35 Nankang NS2 tires.
My 07' True Red Mazdaspeed3 is sitting on staggered 18 x 8/9 +28/38 Work VS-XX wheels, wrapped in 205/40 Yokohama S-drive tires.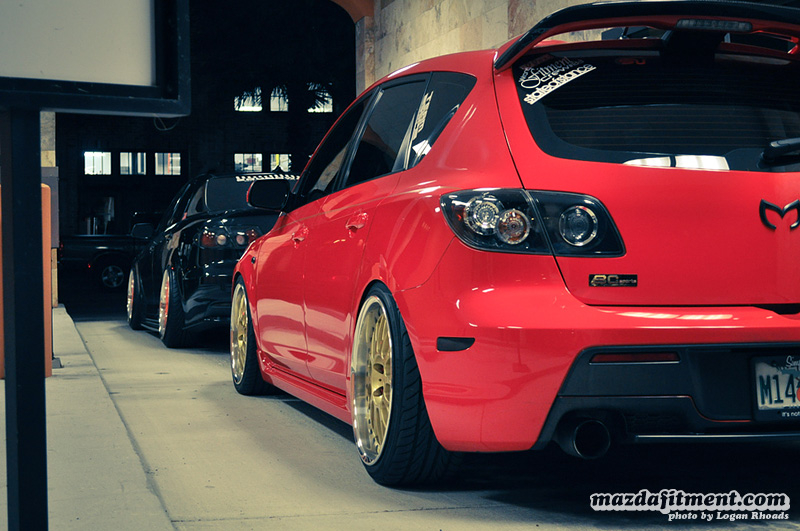 Words by:  Steve Strickland
Photos by: Logan Rhoads