Last week, a couple buddies and I got together in Lynnwood, WA for some Fatburger and Qdoba. It was a rather nice day out, up until the infamous Washington clouds started to settle in before nightfall. I took the small window of opportunity before it rained, to set up an impromptu mini Mazda photoshoot out in the back of a strip mall. Random rollerblading off of dumpsters and shootin' the breeze occured throughout the shoot.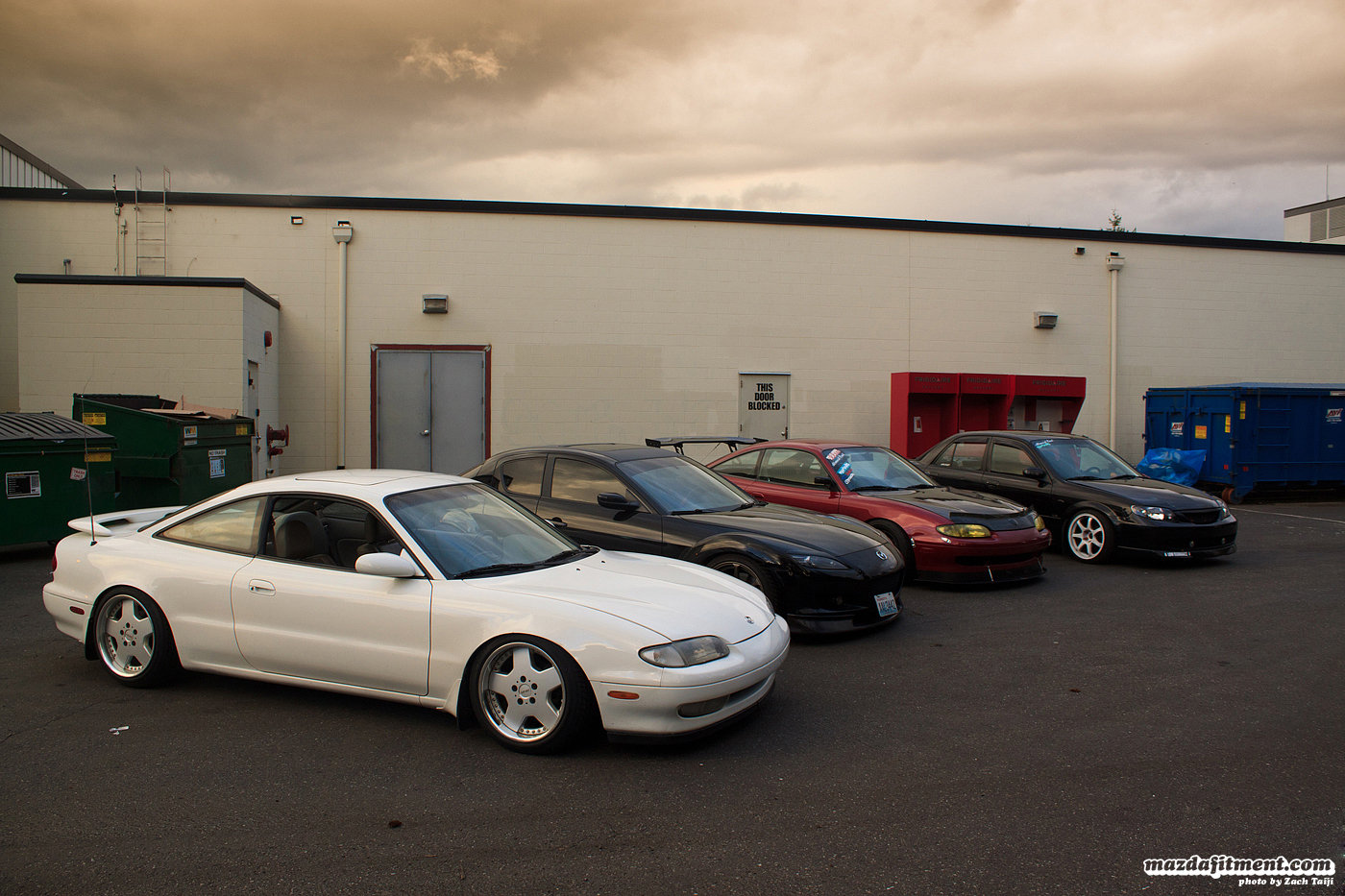 Click the link to read more and view more pictures!
Many of you may know Mike and his track inspired MX-6. There a couple new additions to it: an APR Racing CF front splitter and rear wing, which add lots of downforce under higher speeds and plant the MX-6 to the ground. Also, the lightweight 17×9 +22 Enkei RPF1′s wrapped in BFGoodrich T/A KDW's are now painted black.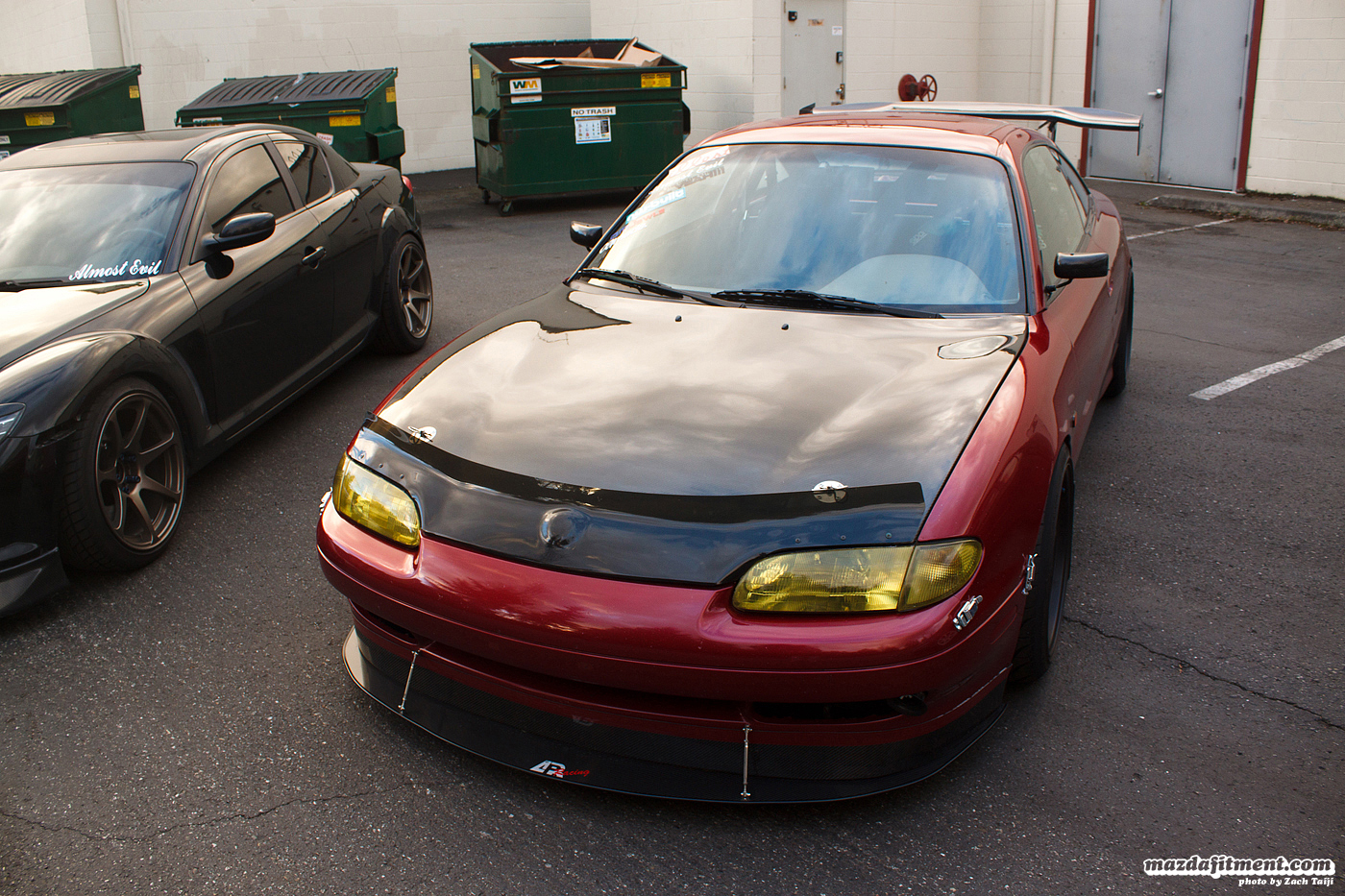 Mike's newest addition to the family is this mint 1993 Mazda MX-6 he picked up awhile ago. His goal was to create a simple and well executed daily driver to supplement its red twin. This one is sitting on Jdm zauber 2 piece. 17×8.5 +4 front and 17×9 +18 rear, with Ksport Kontrol v2 coilovers.
Next up is Sean's Stanced RX-8 on 18×9.5 +15 MB Battles. He recently raised the ride height a bit to to make it easier for daily driving, but has huge plans for the drivetrain, expect something with much larger displacement!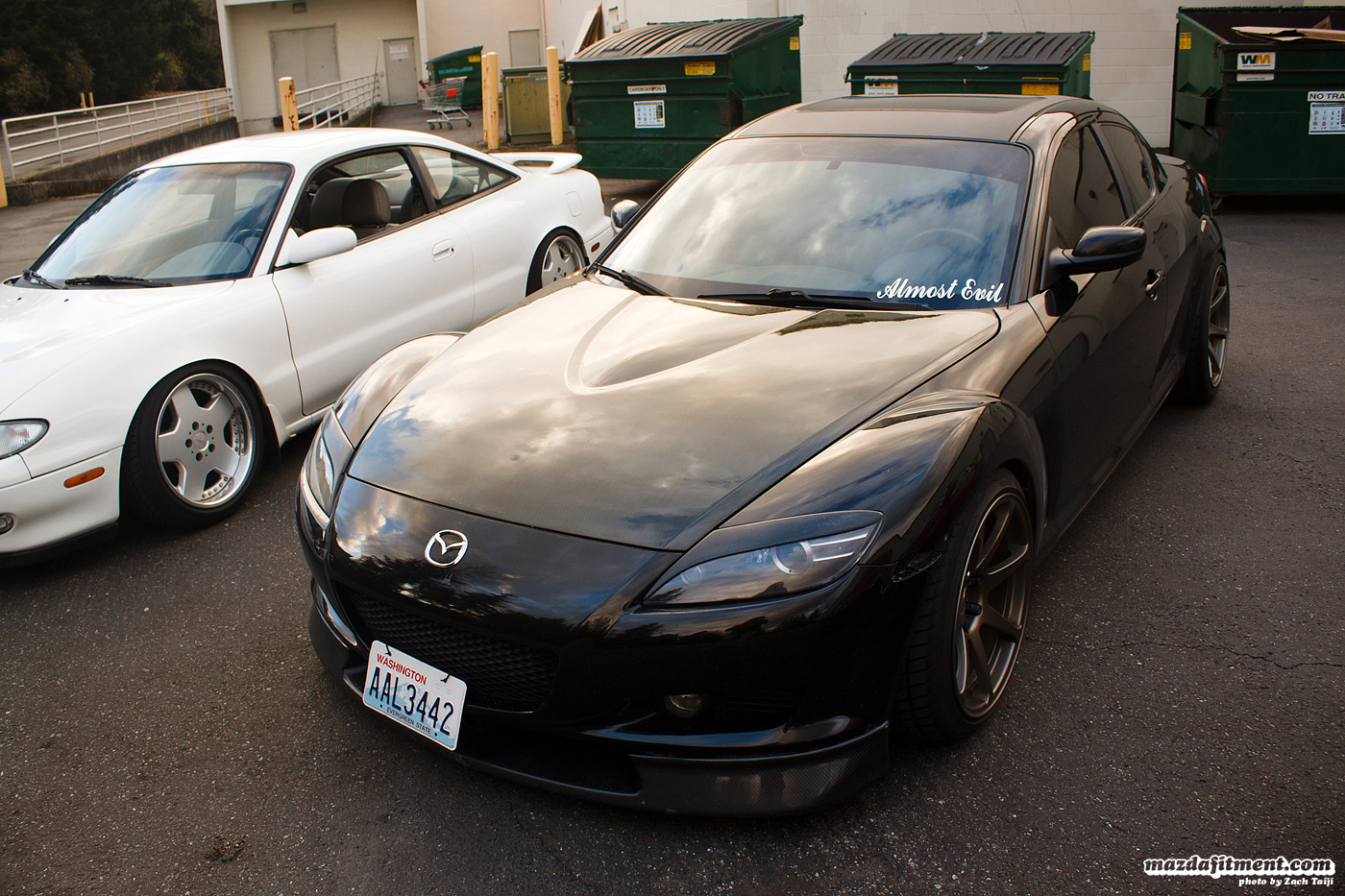 Adam recently picked up MB Weapons for his Protege and did a 5 lug conversion to fit them. The size is 17×9 +22, a pretty aggressive fitment for a Protege. He also added a rear diffuser and removed his spoiler to give it a clean look, and will be stripping the interior to reduce weight.
An even more epic Mazda meet is in the works, so stay tuned for Miata's, 3′s, RX-7′s, RX-8′s, MX-6′s, and more.