What is KINOD? Krispy Kreme, In&Out, and Drive. It is a weekly Miata meet located in the City of Industry in California that brings out SoCals finest roadsters out on a weekly bases.  However, on June 17th  it was the KINOD 5 year anniversary meet to celebrate the success and fun of the meet with everyone. And this year MazdaFitment.com was able to sponsor KINOD 5 by supporting in getting the KINOD 5 t-shirts made for all the supporters. As you can see from the pictures there were plenty of well-built roadsters as well as other makes that came to this event to show love.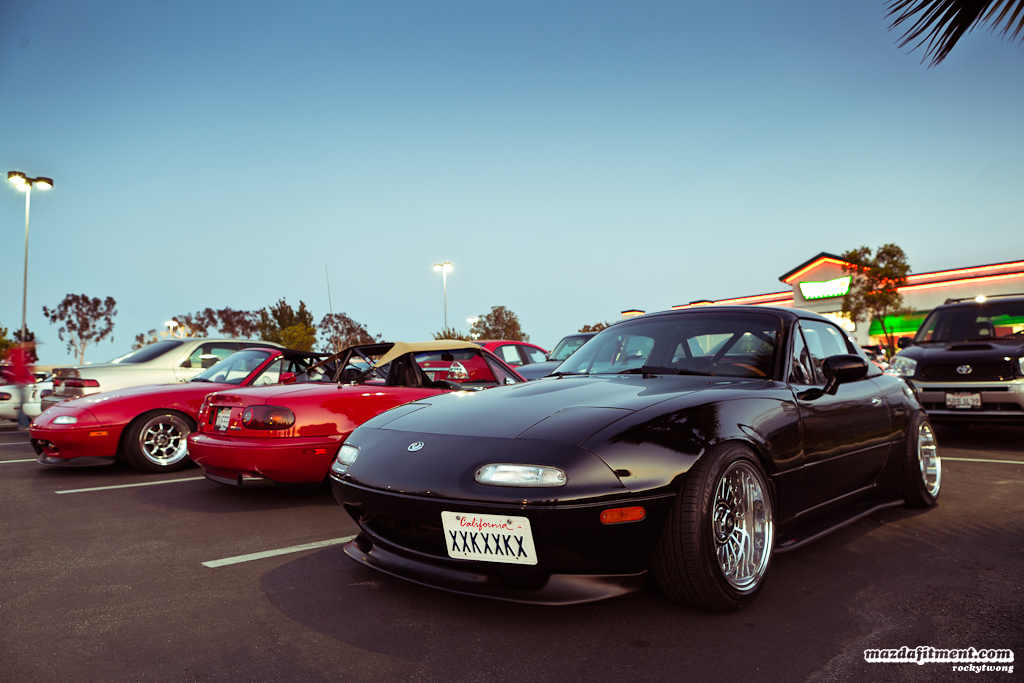 Look out for a special feature on the Red Miata in the middle.  It has a special place in our hearts, and I am sure you will all agree when you see it up close and personal very soon.
Click the link to read more and view more pictures!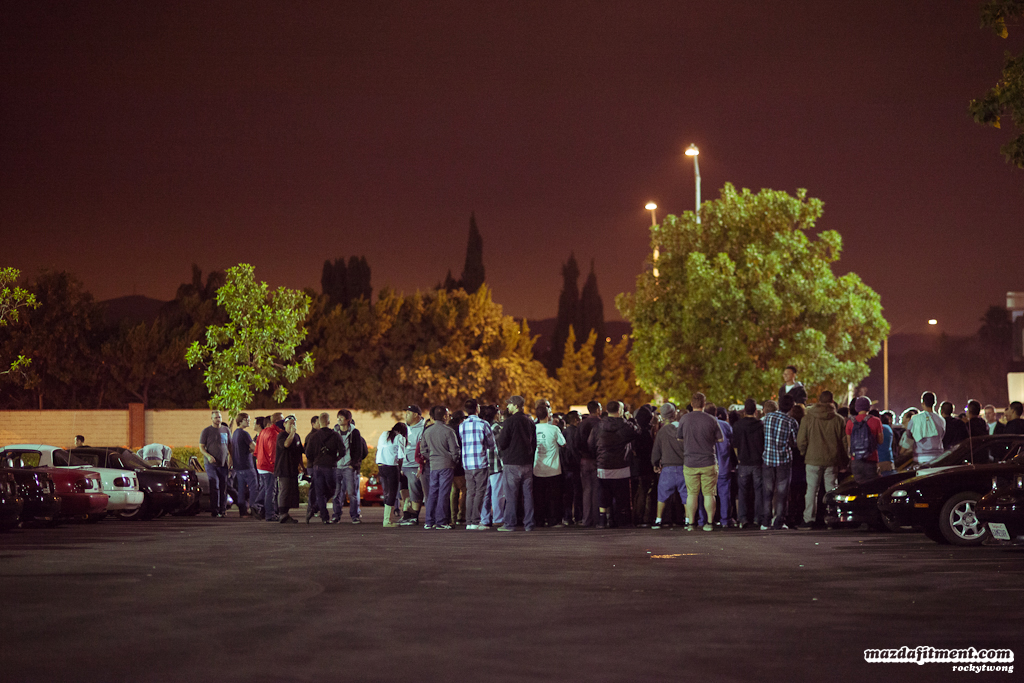 The crowd of Miata enthusiasts and lovers gathering for the epic KINOD raffle. We at MF would like to thank everyone who donated items to help support the raffle, and allowed many to win some very nice prizes.  Also, thank you to everyone that helped in any way to put this event together. It was wonderful to eat Krispy Kreme donuts with all the friends that came out and enjoy the meet in the name of the roadster love.