A quick few shots of Yuma's GH (second generation) Atenza Wagon (Mazda 6) shot by Yuji Yamasaki. Also seen here is the Mazda Fitment universal windshield banner in matte black, available on shop.mazdafitment.com and shipped to anywhere in the world.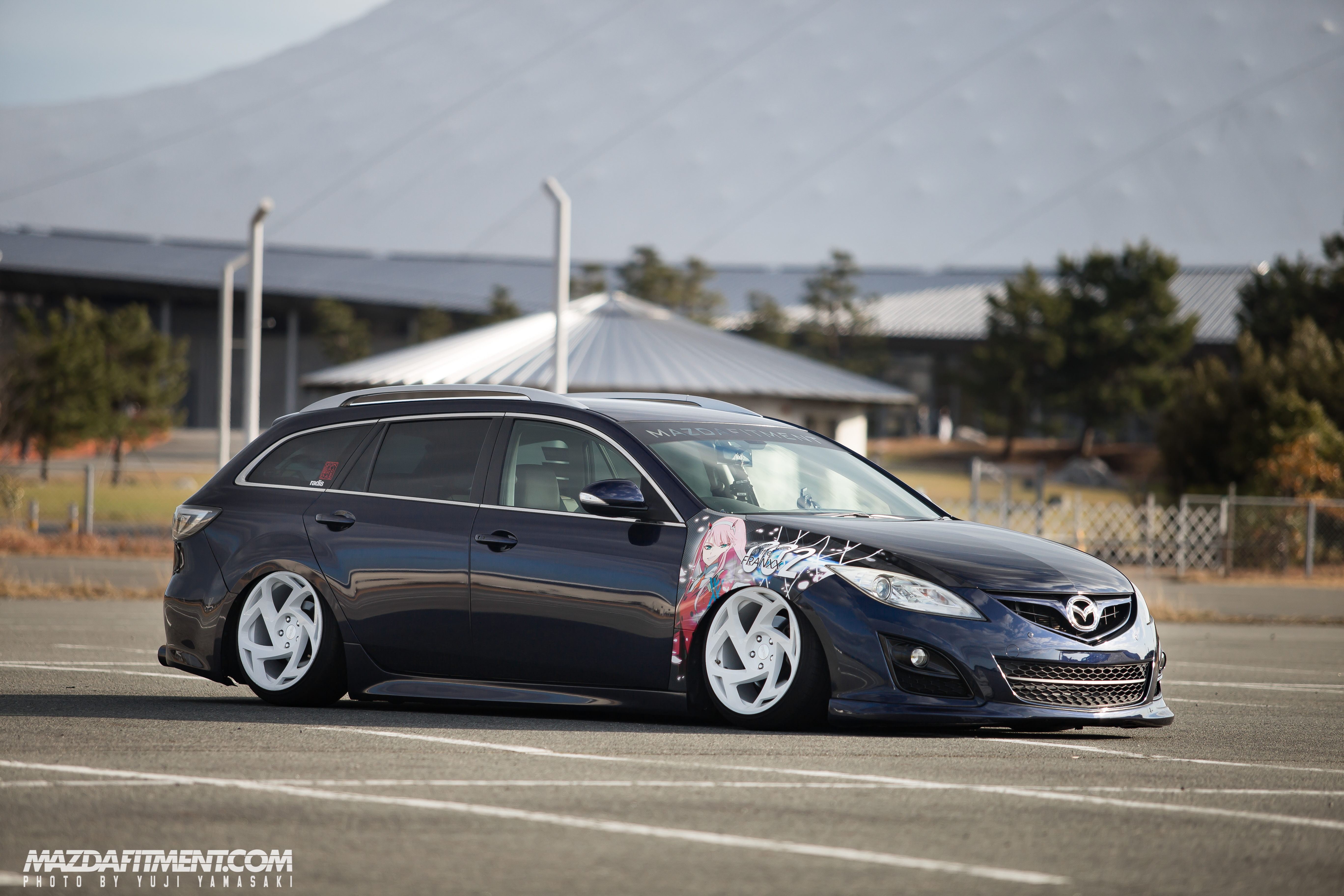 We have shared Yuma's wagon a few times on our IG (@mazdafitment), and this time around he is rocking a little itasha styling, which means decorating a car with fictional character(s).

This Mazda 6 wagon is sitting on AirForce suspension with Radi8 R8S5 wheels all around.
Thank you Zakin for sharing these few shots; enjoy.