Photos by Rocky W, Words by Rocky & Tigran Arutyunyan.
Summertime; a time for long lazy nights, a time for relaxation. With times like these it's hard to get away from that nostalgic feeling, and what a great time to introduce to you who we know as Tig. I've been very excited for this feature being a local from the San Gabriel Valley. And if your a local too then there is a good chances that you have seen Tig around town.
Tig's Miata has come a long way and was born from rather odd origins. "My job gives me the opportunity to drive a great deal of different cars. From $500 junkers to +$100,000 Mercedes. I've driven all kinds of roadsters, coupes, sedans, SUVs, trucks, and vans. Nothing comes close to the feeling I get in my roadster; even when it was stock, which is kind of sad considering it only cost me $2000."
Lets see what Tig has done in the pass few years;
– Tein flex with custom springs
– Energy Suspension bushings
– Super Now RX-7 tie rod ends
– iConcept inner rods with spacers
– Custom intake – Custom catback exhaust
– KG Works turn signal intakes
– Hella E-code lamps
– Zoom fuel lid
– Runabout side mirrors
– Cusco rear brace
– Works Bell hub/quick release
– Megan short shifter
– Snap-On shift knob
– AutoPower race bar
– SSR MK2 15×9 ET -5 (195/45 T1Rs)
– Project Kics lug nuts
– OEM front/rear lip
– Feed style side shirts
– Custom skid plate
– Gutted interior
– A/C delete and depowered steering rack
– Exedy racing clutch
– 8lb Fidanza flywheel
– 4.1 Torsen LSD
– Goodridge SS brake lines
– Brembo Rotors
– Hawk HP+ brake pads
– G-String Bikini Top made my Project-G
"What would you change?" "I don't really regret anything I've done on the car so far. If I could though, I'd probably lose the AutoPower roll bar and get a custom full cage built."
He forgot to mention his white 330mm deep steering wheel.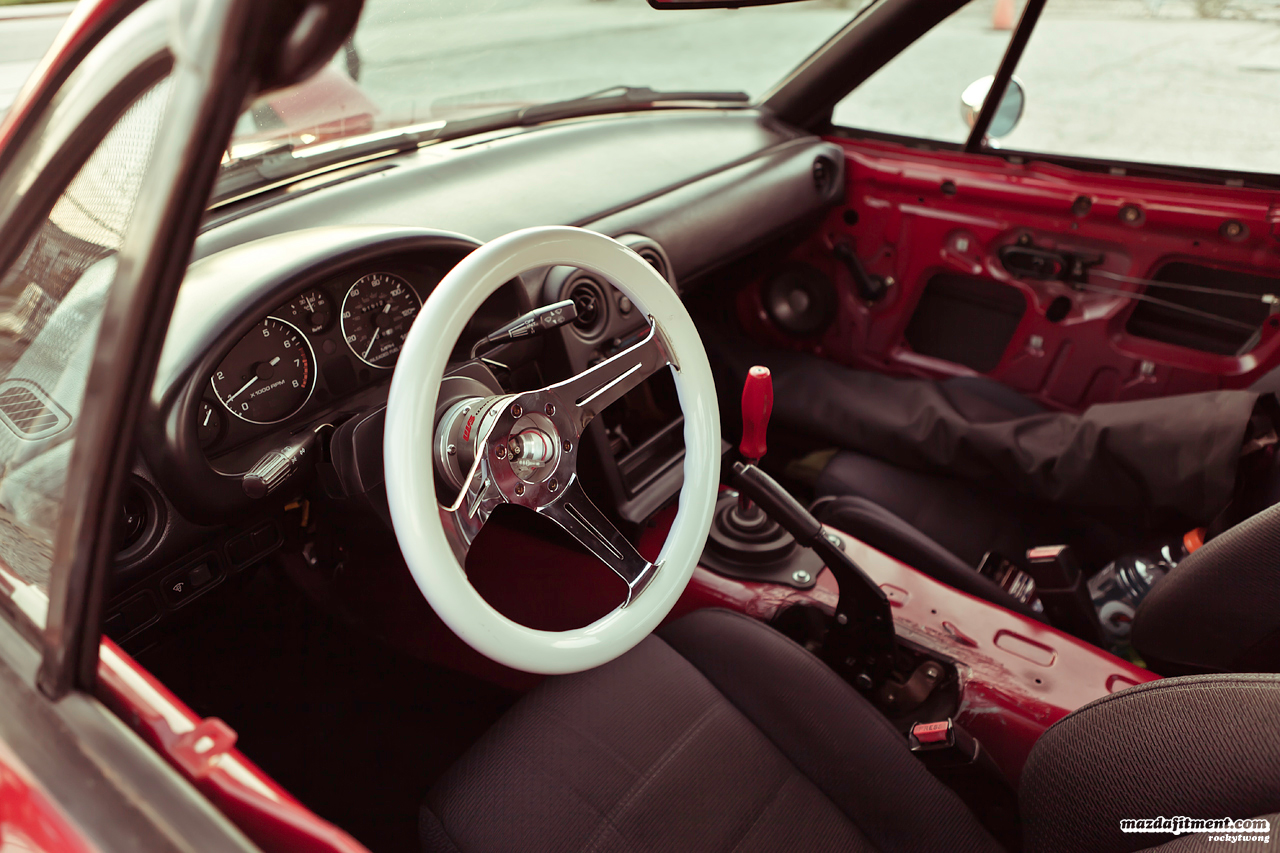 The finish on the SSR MK2s tie all the little details together. From the KG Works turn signal intakes, to the Zoom side markers.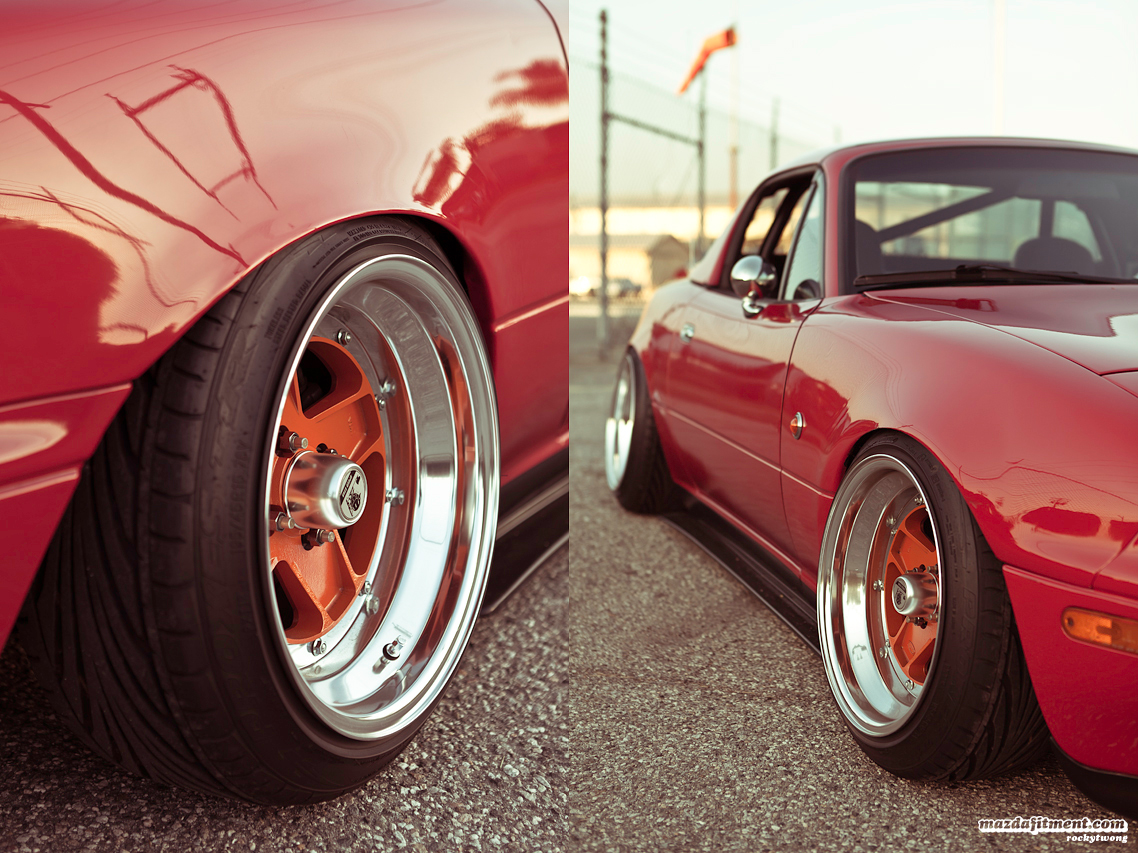 Finally we asked Tig "What can possibly be next?" "Next up is probably a racing seat (either a Bride Zeta III or a Recaro Pole Position, still haven't decided). I'm going turbo next year, can't wait for that! An aftermarket trunk and taillights are going to be in the works. And plenty of more stuff that I don't even want to think about! haha"
We would like to thank Tig for this great opportunity and look forward to the future of his Miata. We will definitely be keeping up to date with this one.
-RW