There are those that consider themselves part of the car community that do not like the way you modify/style a car, and can not appreciate all the different styles in the automotive community. These people generally consider the cars they dislike as being "ruined." You probably have overheard people say this or even seen comments online like "that car is just ruined now!" A prime example of this is Angelo Umanzor's 2014 Meteor Gray Mica Mazda 3 hatchback from Houston, Texas; who is dubbed @Ruind.MZ3 on Instagram. We talked to Angelo one afternoon to find out more about the build.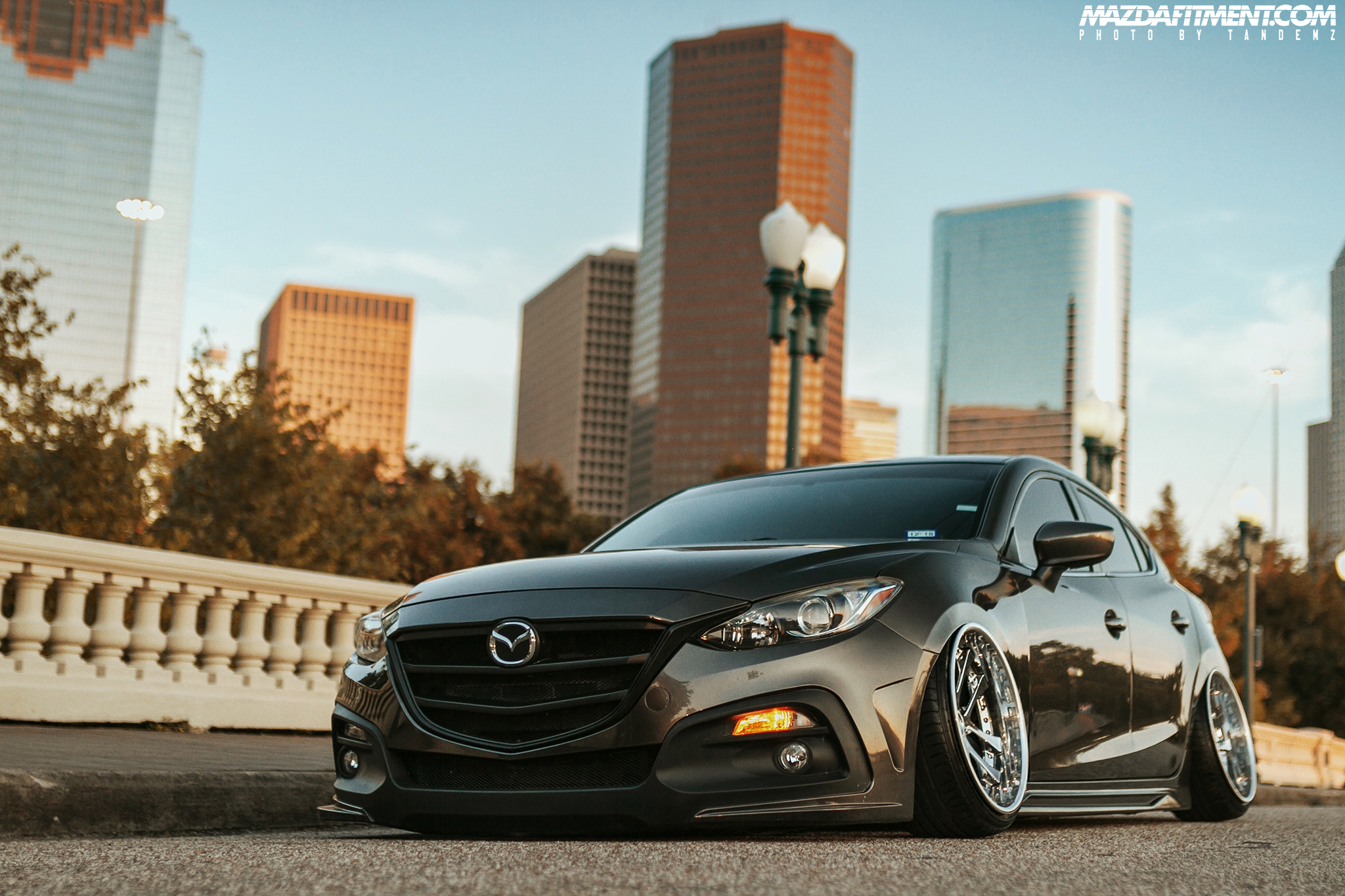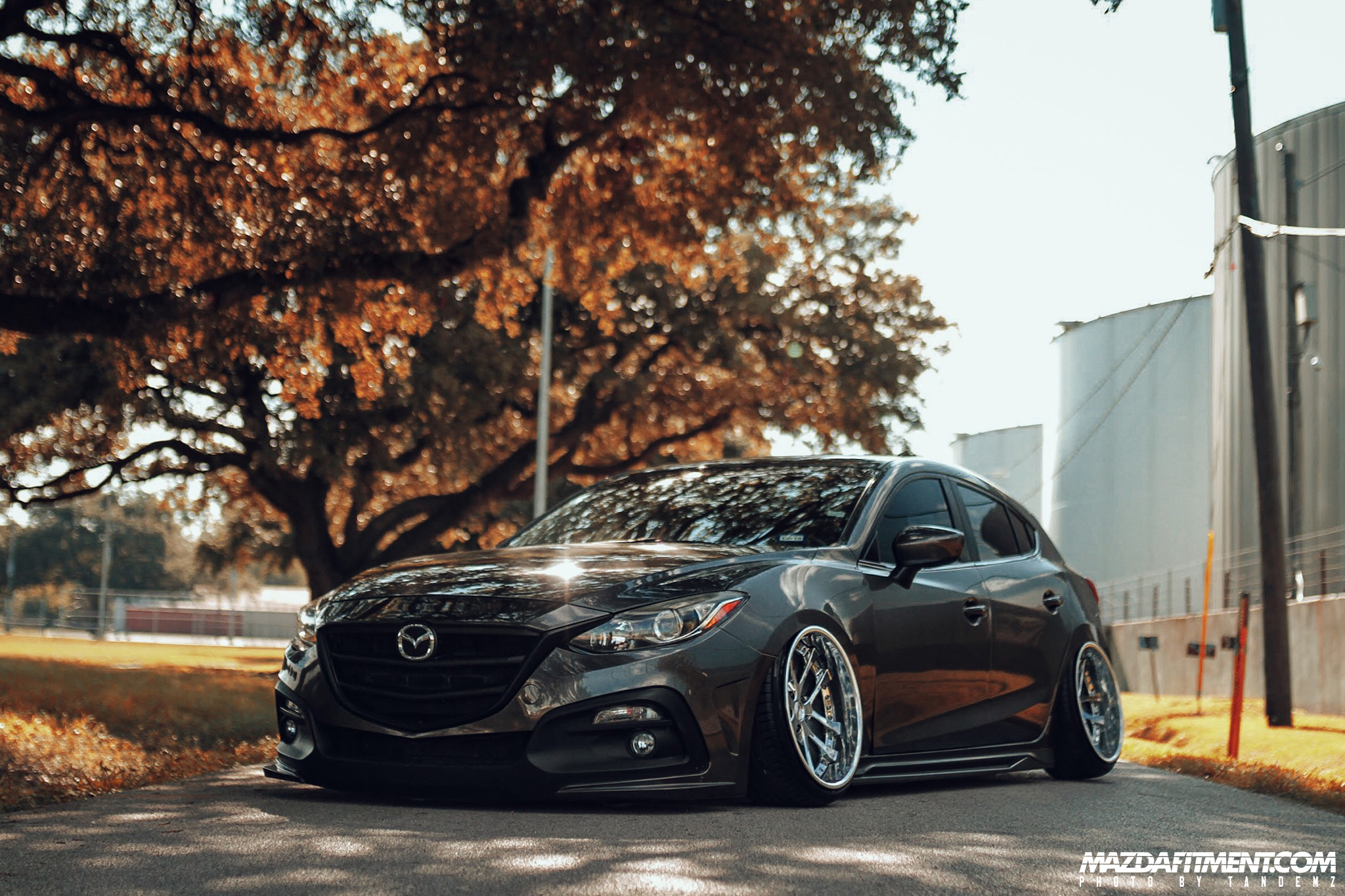 What made you choose getting a 2014 Mazda 3 hatchback? Always intended to modify it the way you did or something that just happened along the way?
"I've always been a big fan of hatchbacks , and Mazda just happend to have affordable ones…It was meant to stay as a daily, but I kept looking up pictures on Google and was tempted to mod it; something different compared to my old G35"
Did you want to go with air suspension from the get go? What made you decide your current suspension setup?
"Yes, I've driven multiple static vehicles through the years, from trucks to cars. My G35 was my first bagged vehicle after 2 years of having it static and I got to say I feel in love with the reliability."
What made you decide on the Weds Kranze LXZ on the MZ3? Dream wheels?
"LXZ has always been one of favorite set of wheels, and when I finally got a hold of some concave ones after multiple trades…I decided these were the ones I wanted to build"
Why did you go with the Knightsport front and rear bumpers? And MK-style side skirts? Nothing else out there?
"I had been looking into kits for the Mazda 3 and the Knightsport kit had caught my attention…One thing I did dislike about the kit was the side skirts. I ended up with the MK style after I saw them on a car similar to mine on IG"
What was your biggest inspiration for this car? What was the biggest challenge?
"Biggest inspiration would be @acdna. Loved his Mazda 3 hatch, and he also helped me out with suspension tips…Biggest challenge was trying to get my vision together."
Modification List:
-Ksport air suspension
-SCALE front camber plates
-Front custom lower control arms
-Corksport rear camber arms
-Knightsport front & rear bumper
-MK-style side skirts
-Weds Kranze LXZ 19×10 +3 and – 10 (4 inch lips and 4.5 inch lips)
-Airlift Performance V2 management
-NRG steering wheel
Any shout outs?
"@solo_empire2010 and @backyardauto for the time and work they've put into the car…"
Thank you to Tandemz for capturing Angelo's 2014 Mazda 3 hatchback, and Angelo for sharing this with the community. Enjoy.