Just another day in sunny Southern California as Frank Martin meets up with a fellow Miata/Mazda Fitment lover for an overdue photoshoot. Here we have Dylan Croy's 1991 Classic Red Miata from Orange County, California showing how its done with a static suspension setup.
So, Dylan first what lead you to this Miata? Did you come from something different before this?
"I always loved the Miata platform and when it came time to get myself a car I knew I had to get one. It's actually my first car, I just cant seem to get rid of it. I originally wanted a NB but when I found my NA I had to get. 60k original miles and the offer was way to good to refuse."
Then, what inspired your modifications/styling choices?
"Honestly I don't really know what inspired my build. My friends got me into cars in high school and it kinda just took off from there. I will say though seeing all the cars in Japan on social media motivated me to have a static car with double digit camber."
You said your exhaust system is all stock and removed everything; any reason for doing that?
"I took out the exhaust because I kept getting tickets and it was a pain. I figured if I'm still gonna get pull'd over I might as well throw the stock exhaust on so I don't get cited for it lol."
Your car has such a classic look with the color of the car, BBS RS wheels, and modifications. Any future plans for the car still?
"As of right now I wanna get some seats / finish up the interior and possibly get a different set of wheels. Boost would be nice but it's kinda pointless with the amount of camber I'm running. Maybe one day…"
MODIFICATION LIST:
-Ceramic coating
-Zerek fab Xtreme roll bar
-Nardi wheel w/ NRG quick release
-Garage Star center console delete
-Broadway Static Coilovers 34k
-Arrowfab FLCA & RUCA
-BBS RS 16×9
-Carbon Miata hardtop spoiler
-APR mirrors
-RS styler front & rear lips
-Enforced aero side splitters
-Low profile light mod
-Moss Miata turn signal intakes
-LSD diff w/ Supermiata drive shaft
-Exhaust is all stock
Anyone you want to thank for your journey with the Miata?
"I gotta give a huge thanks to my buddy David. I didn't know to much about Miata's when I bought mine and he taught me so much. He's forsure the first person I call when I need help or have any questions about the car. Also my good friend Lucas. He's been there since day 1 and has always helped me out whenever I needed a extra hand fixing thing or installing parts. Definitely couldn't have done it without those guys!"
Thank you to Dylan for repping and showing love for MF. Stickers and license plate frames available at shop.mazdafitment.com. Only a few Never Give Up! license plate frames left in stock before you will never see it again.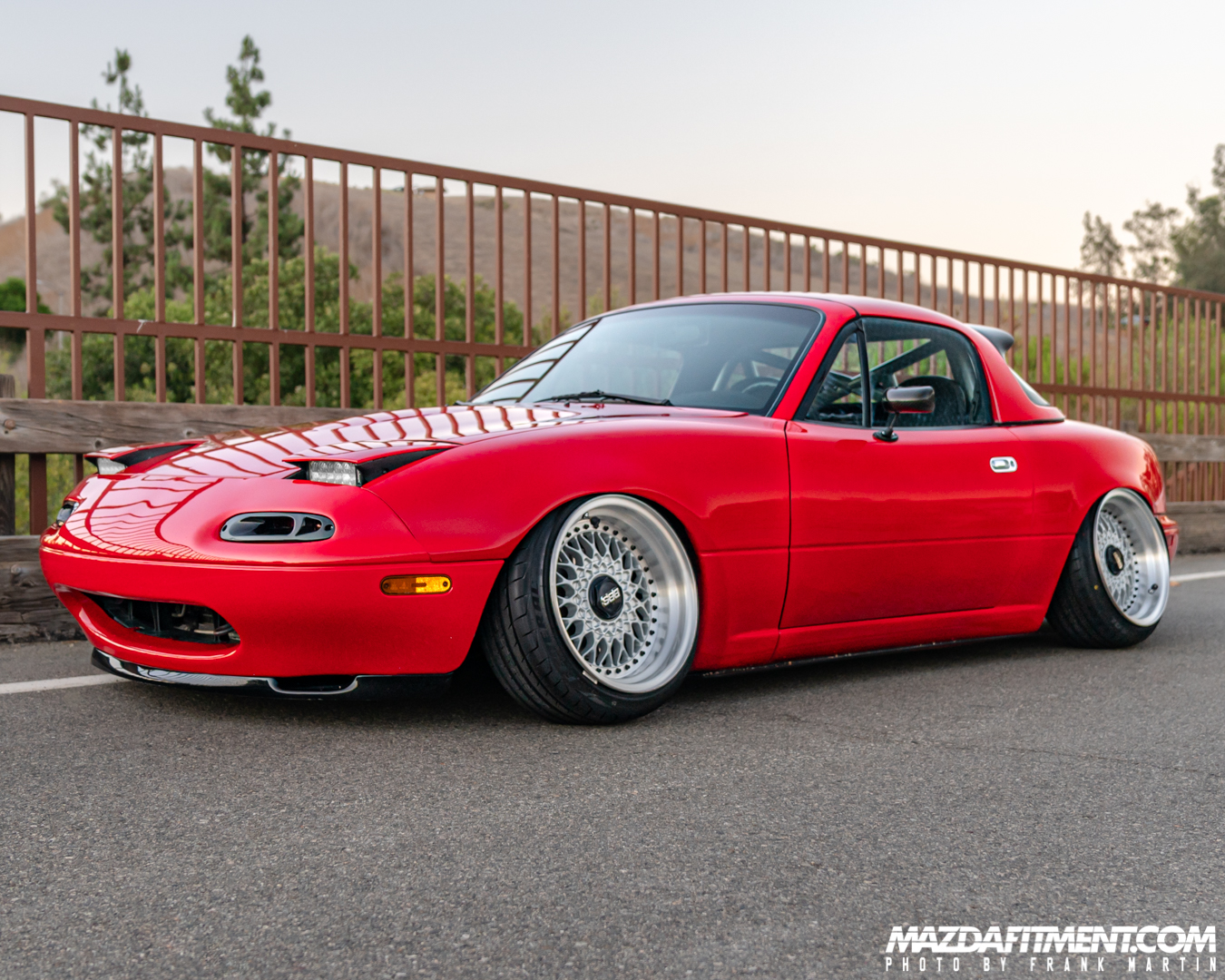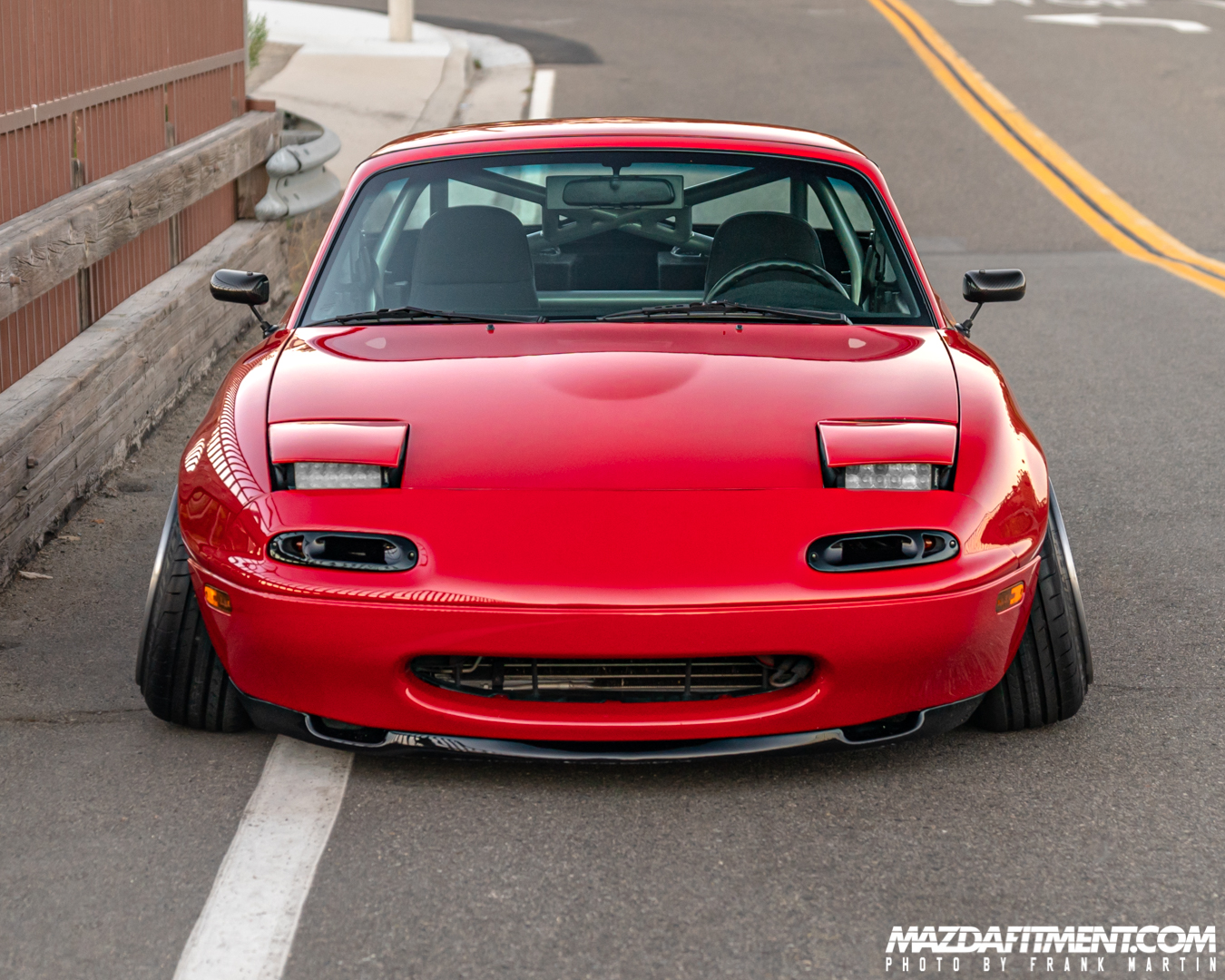 Special thank you to Frank Martin for capturing this. If you are in Southern California and looking to shoot anything from cars to weddings. Contact Frank for quality work. And thank you Dylan for taking the time for this.
Want to feature your ride? There are lot of builds we will never be able to come across, so please email us if you think we would be interested!
Email us at mazdafitment@mazdafitment.com