Change is good. Our friend, Yoshiyuki Hamasaki, is back with changes to his overall stance for his 2001 Sunburst Yellow RX-7 FD3S, and its looking beefy Previous seen posted around here: Sunburst Yellow FD3S | Hamasaki & Hamasaki's FD3S.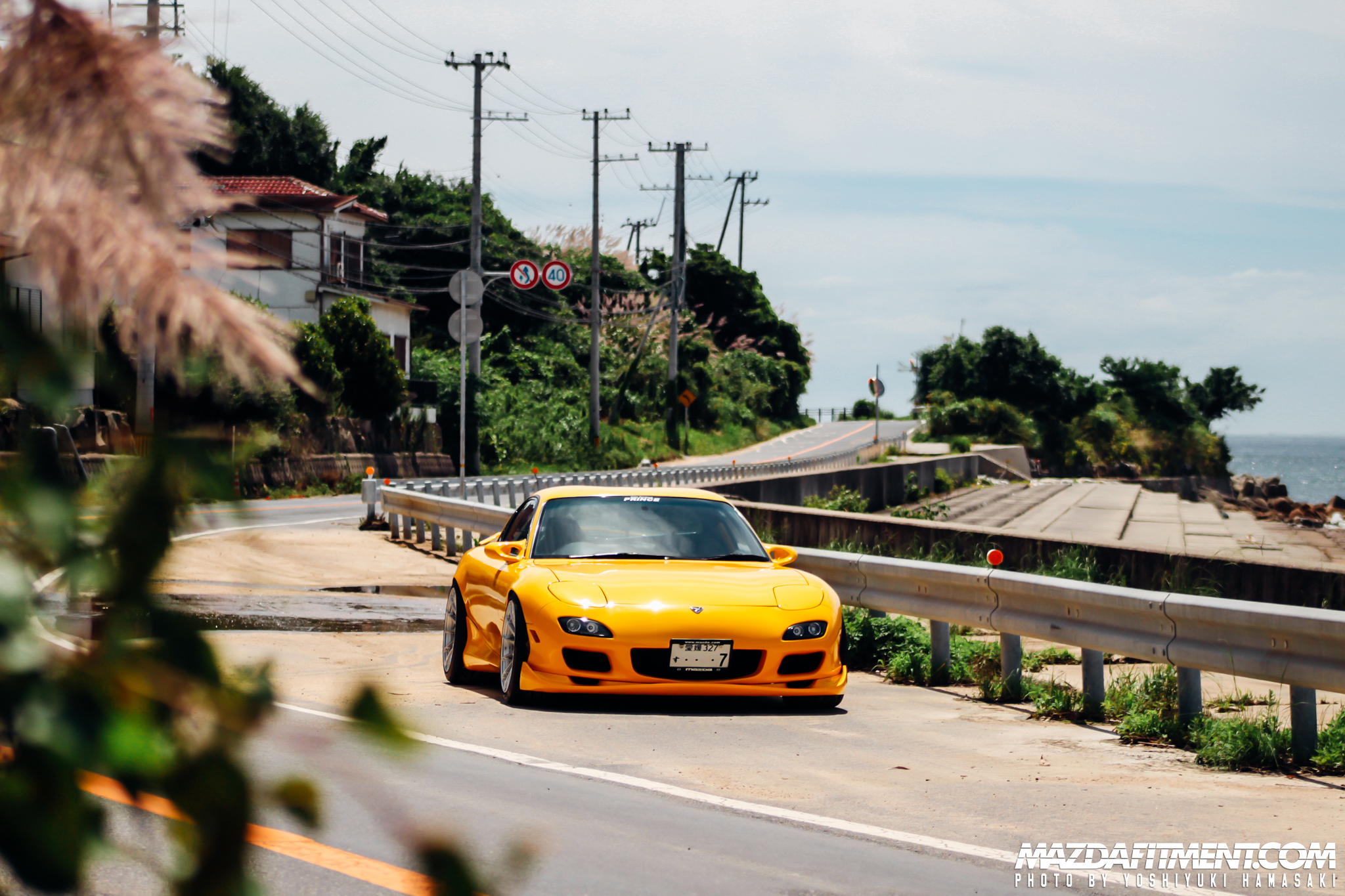 This time around, Hamasaki changed the stance to one that is more track-oriented with new wheels and bigger tires. Now running Enkei Racing NT03RR. 18×10.5 in the front with a 285/30/18 tire, and 18×11 in the rear with a 295/30/18 tire.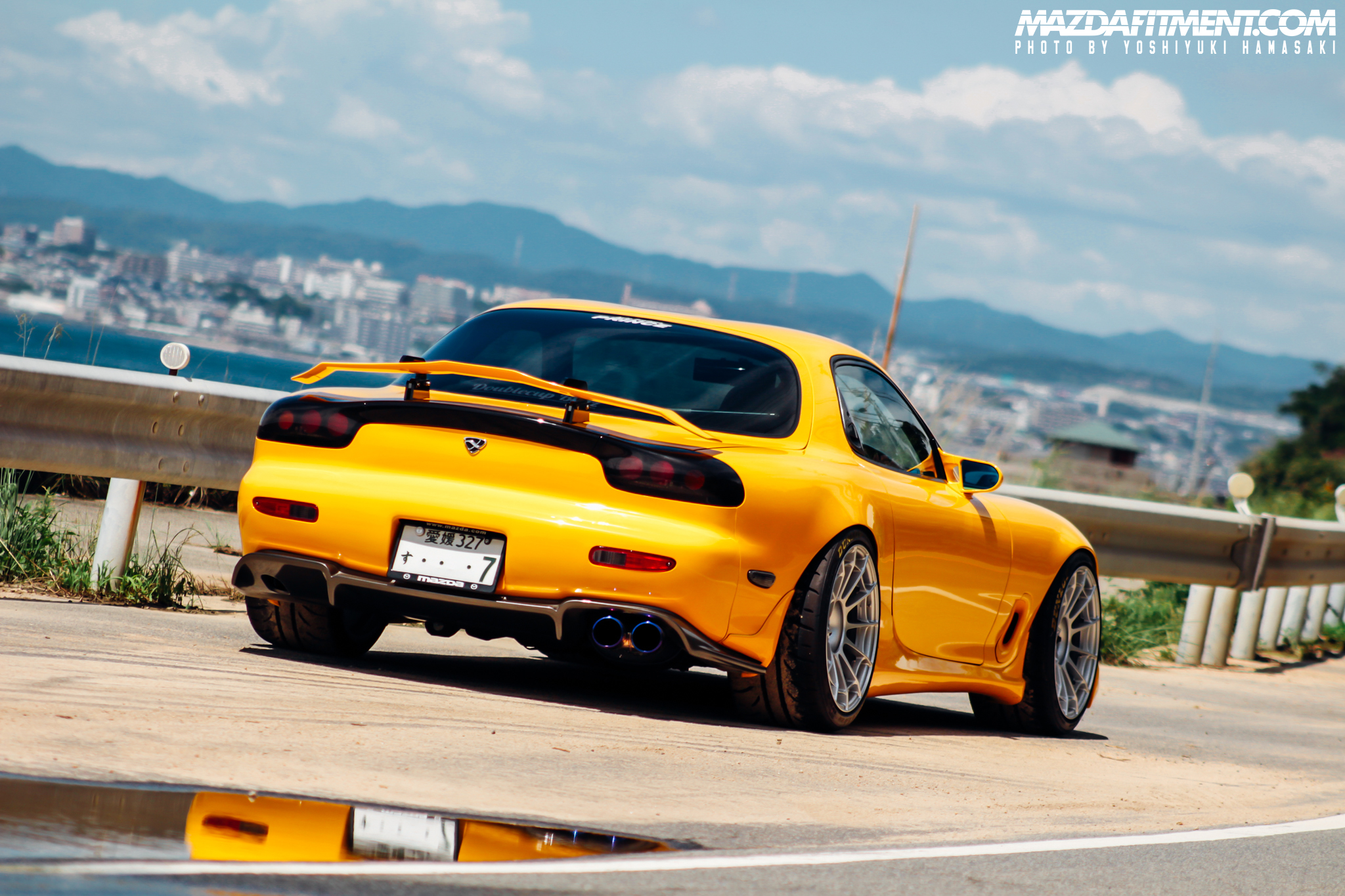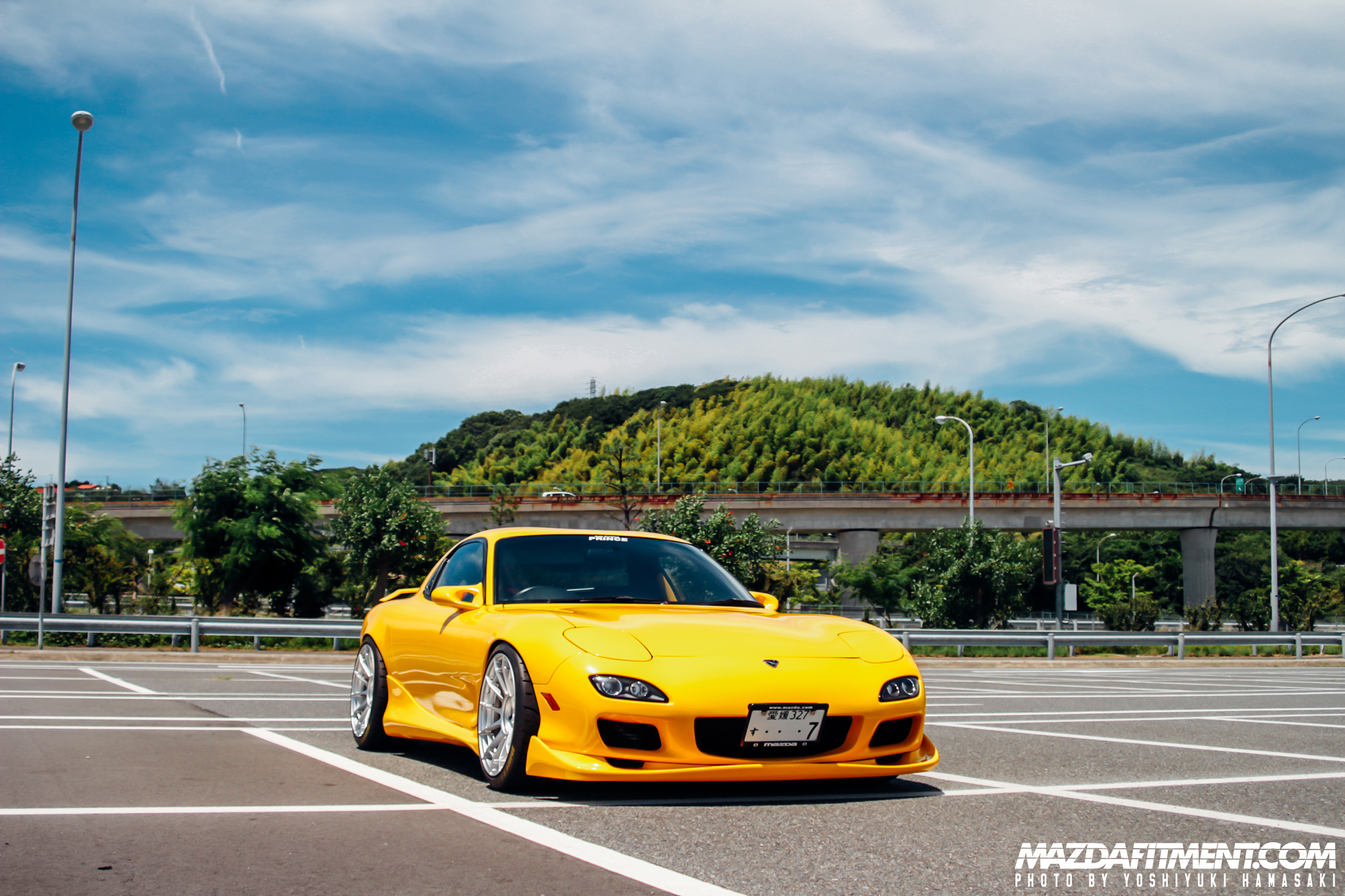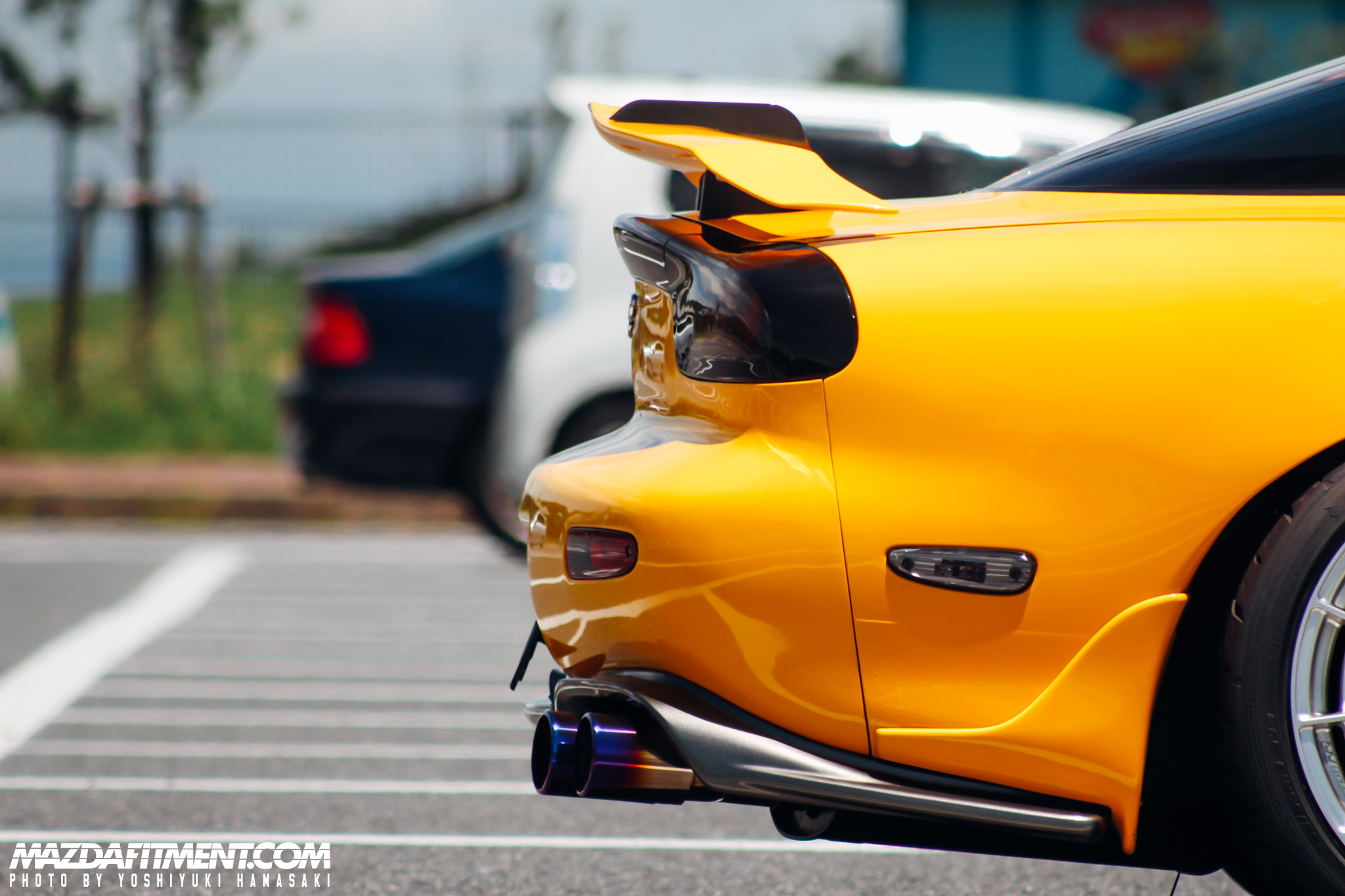 Exhaust muffler changed to Origin Dual Titanium muffler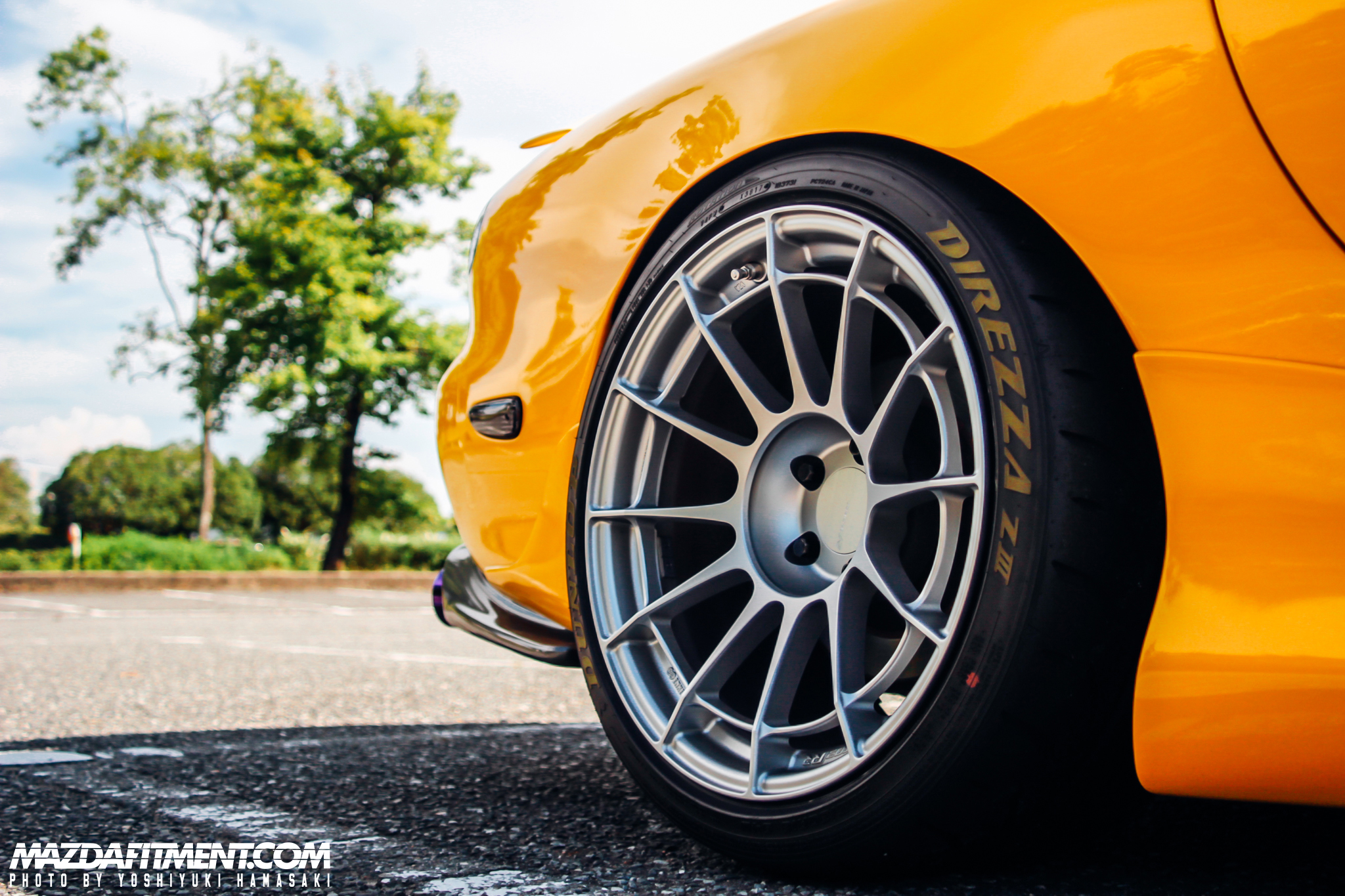 Enkei Racing NT03RR wheels with Dunlop Direzza ZIII tires all around.
Thank you to Yoshiyuki Hamasaki for sharing these and the changes, and sorry it took us forever to post these here.
If you would like to also share anything with us, please feel free to email us at MazdaFitment@MazdaFitment.com