There is nothing that beats the styling and presence of a Mazda RX-7 FD. It doesn't matter what engine you have in there, it is a car you would keep for generations. Nearly 12 years since the FD was last in production, and it is still a dream car to many, while also being a treat to see one tastefully modified. Such is the case with Yoshiyuki Hamasaki's 2001 Sunburst Yellow RX-7 FD3S from Japan.

For Yoshiyuki, the passion and life style of an automotive enthusiast was passed down to him by his own father's obsession with cars.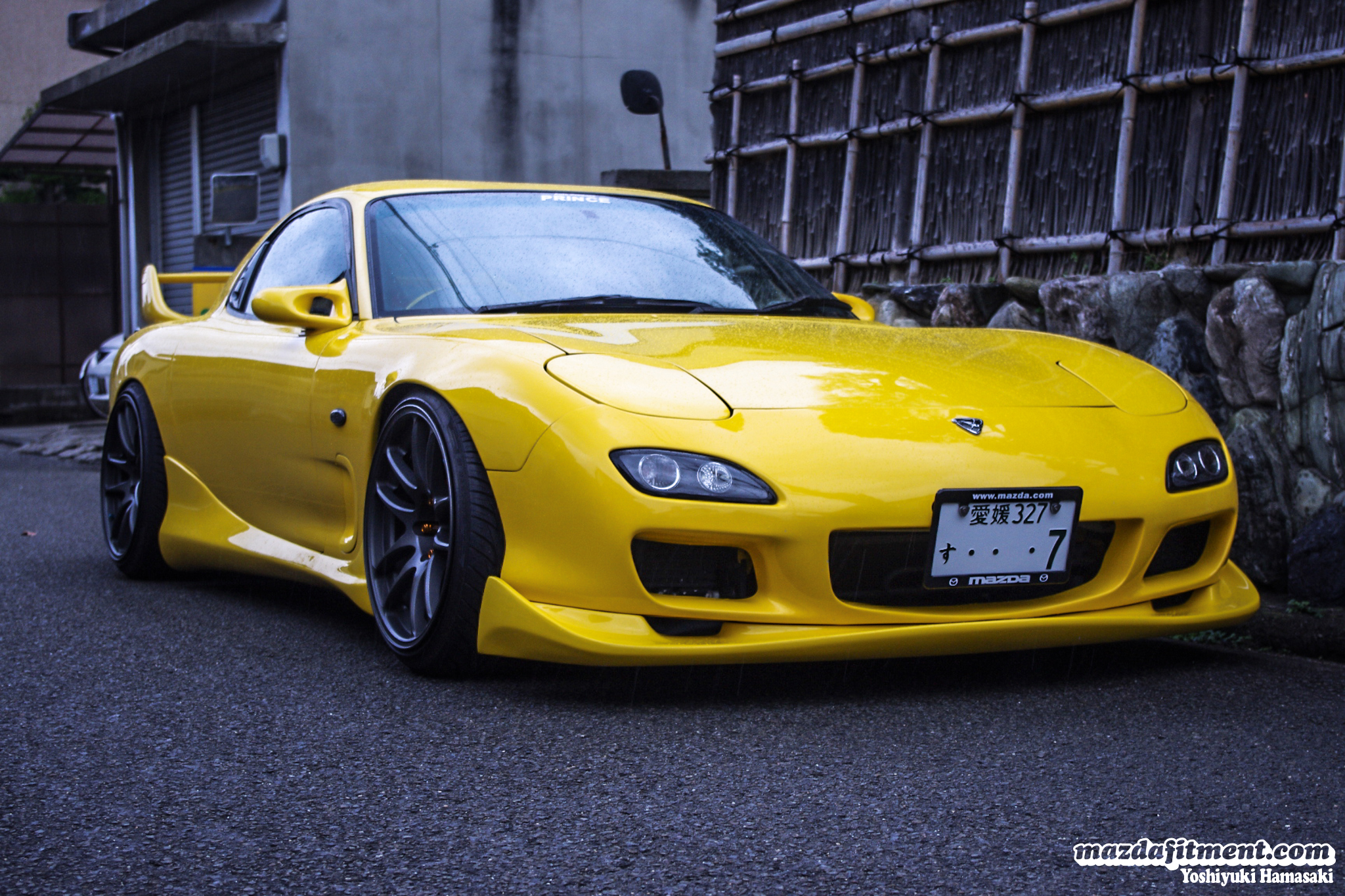 Also growing up, Yoshiyuki was influenced by Japanese comics also known as manga, which depicted the RX-7 as being the best Japanese sports car.  Eventually as an adult, Yoshiyuki was able to get his hands on his own RX-7; a car he has admired as a kid.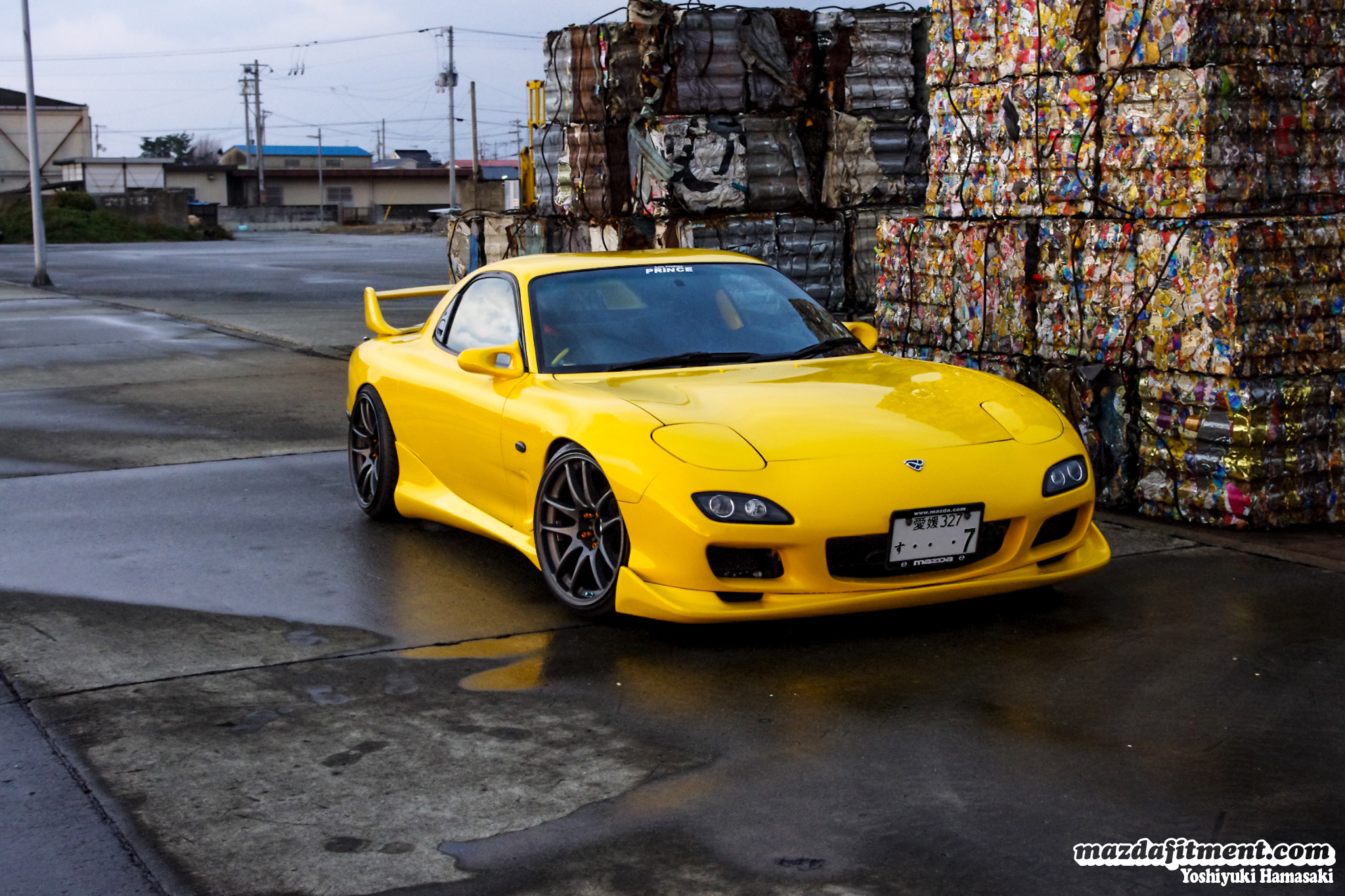 Yoshiyuki's goal for this car was to never stray away from the look of a sports car, which can be seen in his current modifications.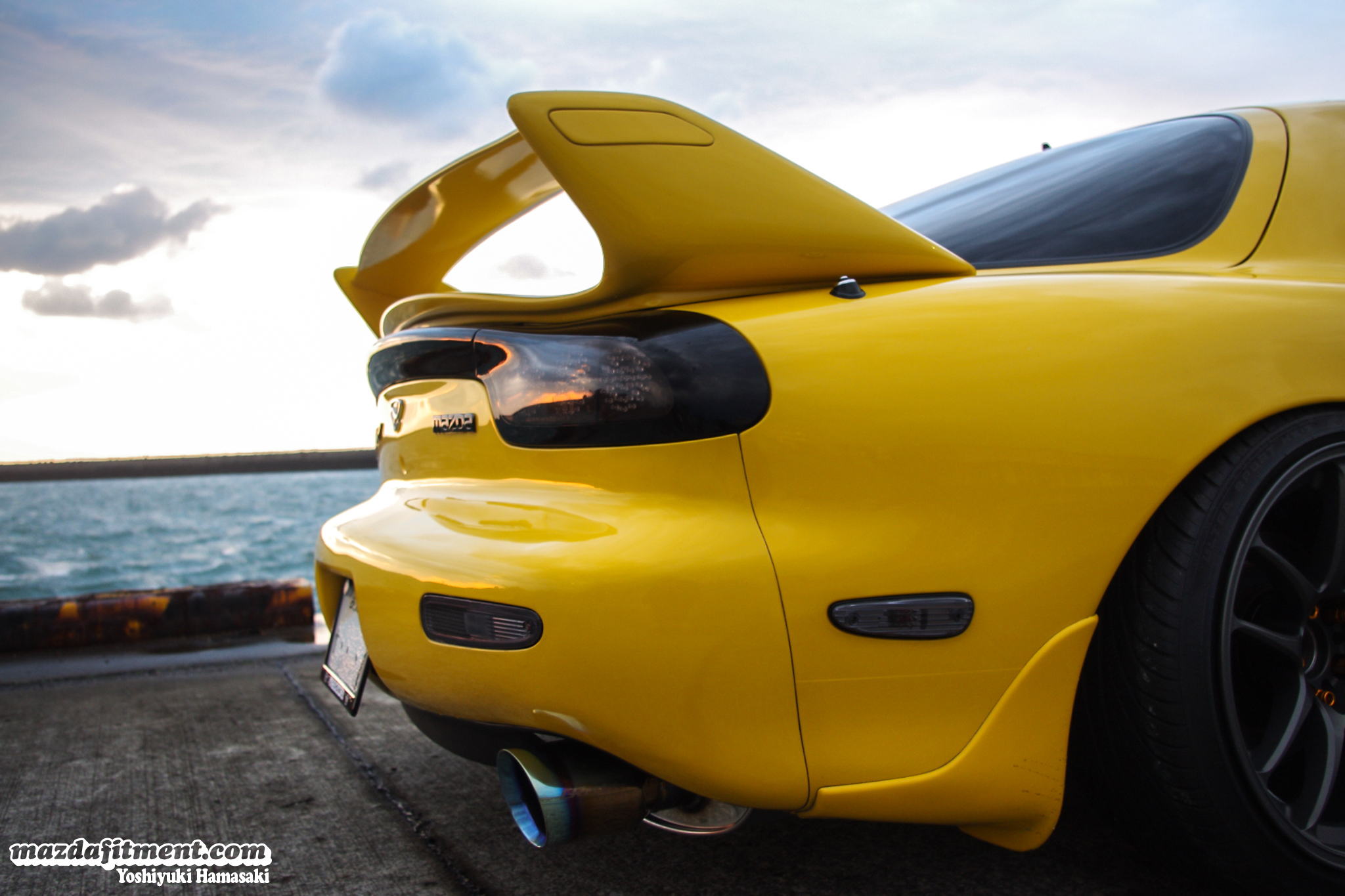 Nevertheless, Yoshiyuki uses his RX-7 FD3S for every aspect of his life. He is still truly in love with the car.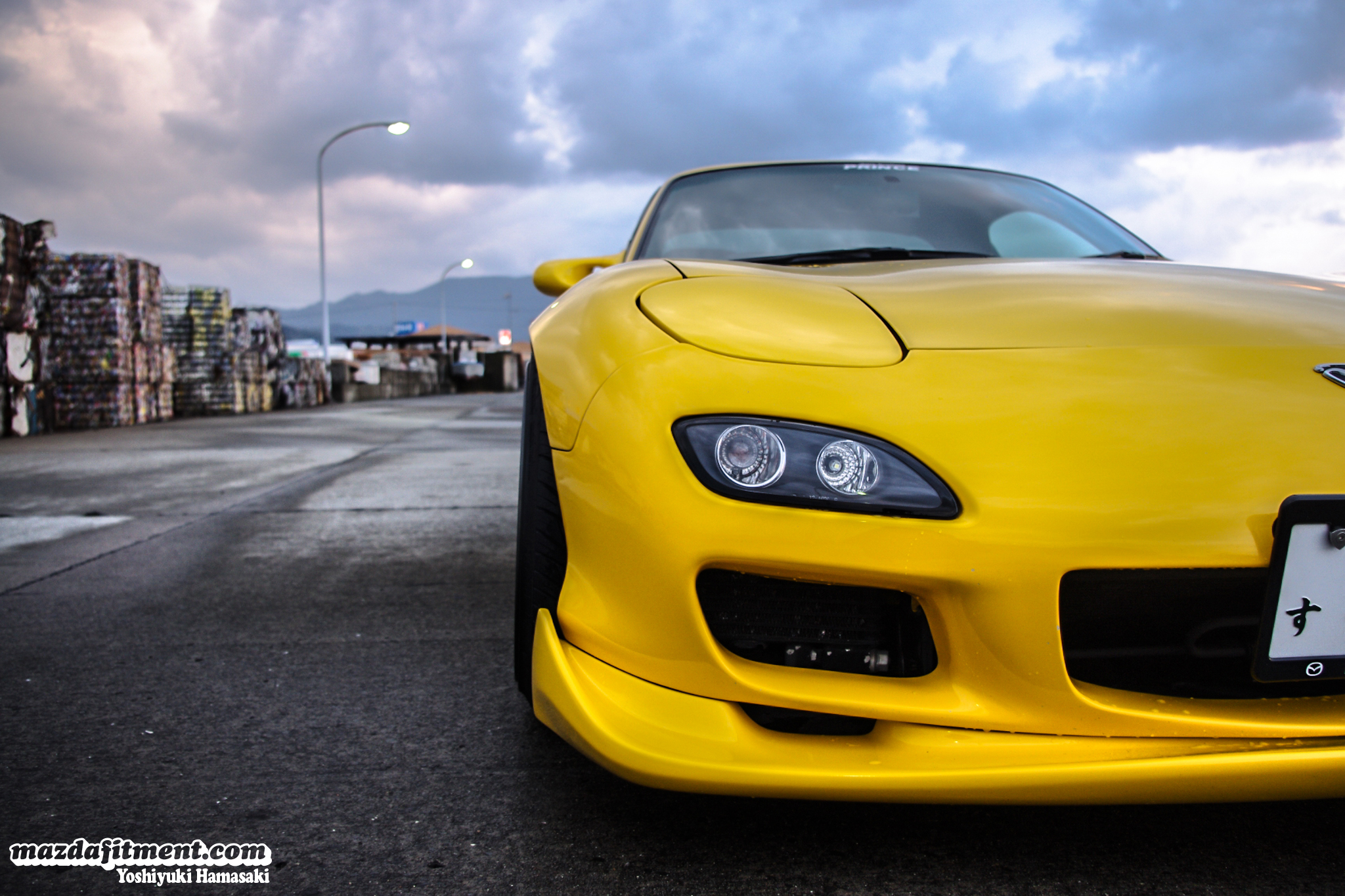 Simple and nothing over the top.
Exterior
-EUROU front desk bumper (one-off processing)
-EUROU lip spoiler
-RE Amemiya ADstepD2
-Pure rear bumper A genuine mad overpass
-Mazda Speed rear spoiler
-Aeromirror
-Inner black combination lamp
-Front clear blinker lens
-Rear clear side marker car
-One's own back lens
-One's own LED tail
-Rear windshield wiper removal
-Pure traction hook removal
-TRUST GReddy comfort sports GT slash muffler /CSGTS
Wheels/Tires/Suspension
-WORK Emotion CR-Kai 18×9.5 +7 Front (5mm spacer included) with 225/35/18 tires
-WORK Emotion CR-Kai 18×9.5 -3 Rear (15mm spacer included) with 225/35/18 tires
-Camber – Front -3 & Rear -3
-Swift ID65-178-18k Front & Swift ID65-158-20k Rear
Interior
-MOMO Steering wheel
-Mazda Speed parking brake
-Integra pure RECARO
-Bathurst R carbon-like panel
-Carrozzeria Cyber navigator VH009
Thank you Yoshiyuki Hamasaki for sharing your car with us. Keep the passion flowing!