The 2nd generation Mazdaspeed 3 was the last time we saw a Mazdaspeed variant of the Mazda 3 with the current generation MZ3 now on its 4th generation. The Mazdaspeed 3 was considered the "hot hatch" of its time during its availability. Today, the community is still waiting for their beloved Mazdaspeed variant for the added style and power. And it is that love for power, handling and hatchbacks, that we have Kaysone Homesombath's 2012 Black Mica Mazdaspeed 3 from Minneapolis, Minnesota.
What made you choose the MS3?
"…I first test drove the speed I feel in love with the power and how well it handled around corners…and I've always loved hatchbacks."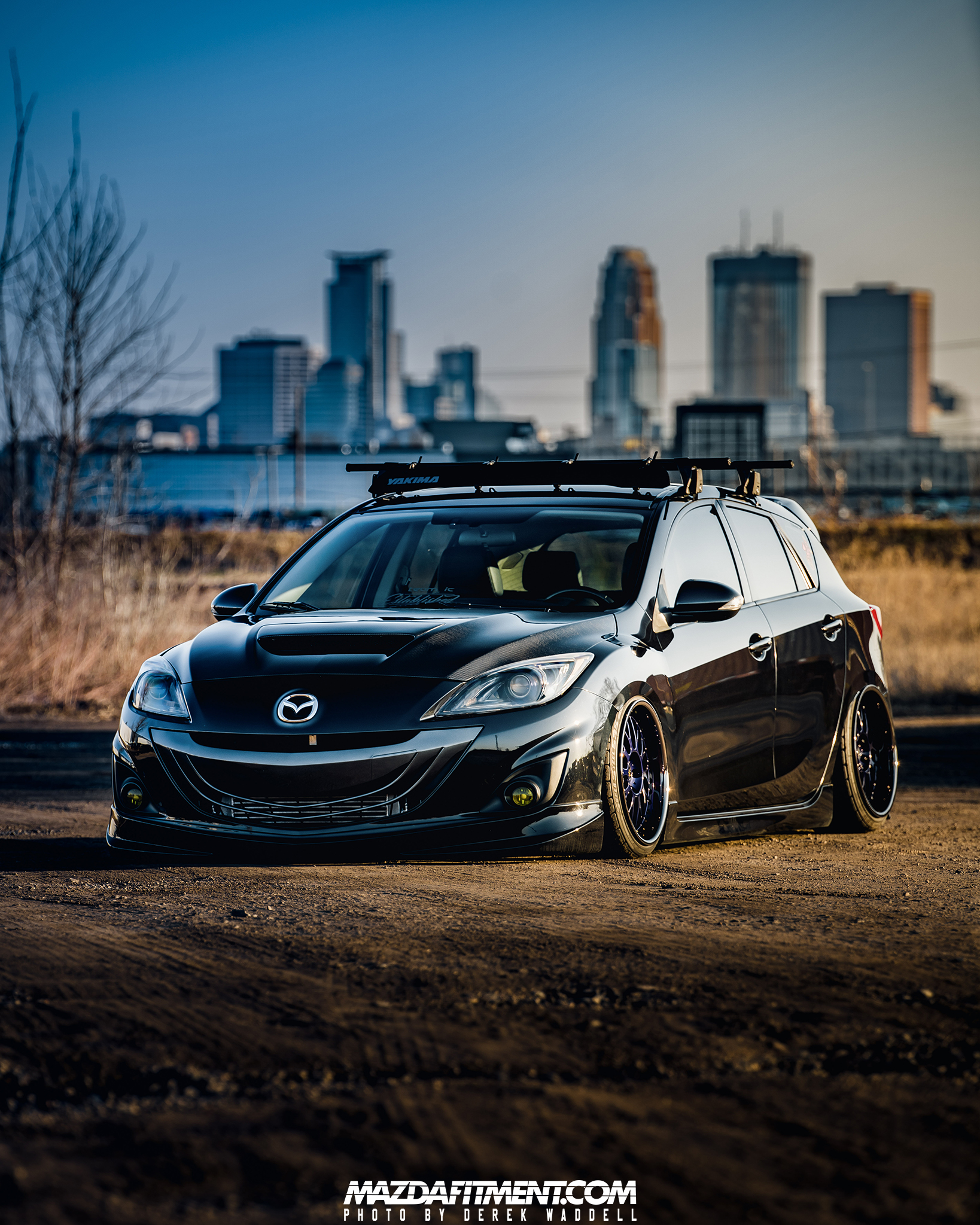 Have you always modified cars? What made you modify the MS3 like we see it today?
"Nope, the MS3 was the 1st car I've modded…At first I modded it for autocross. Then I was inspired by my buddy with his stanced MS3 and saw how good MS3s looked stanced"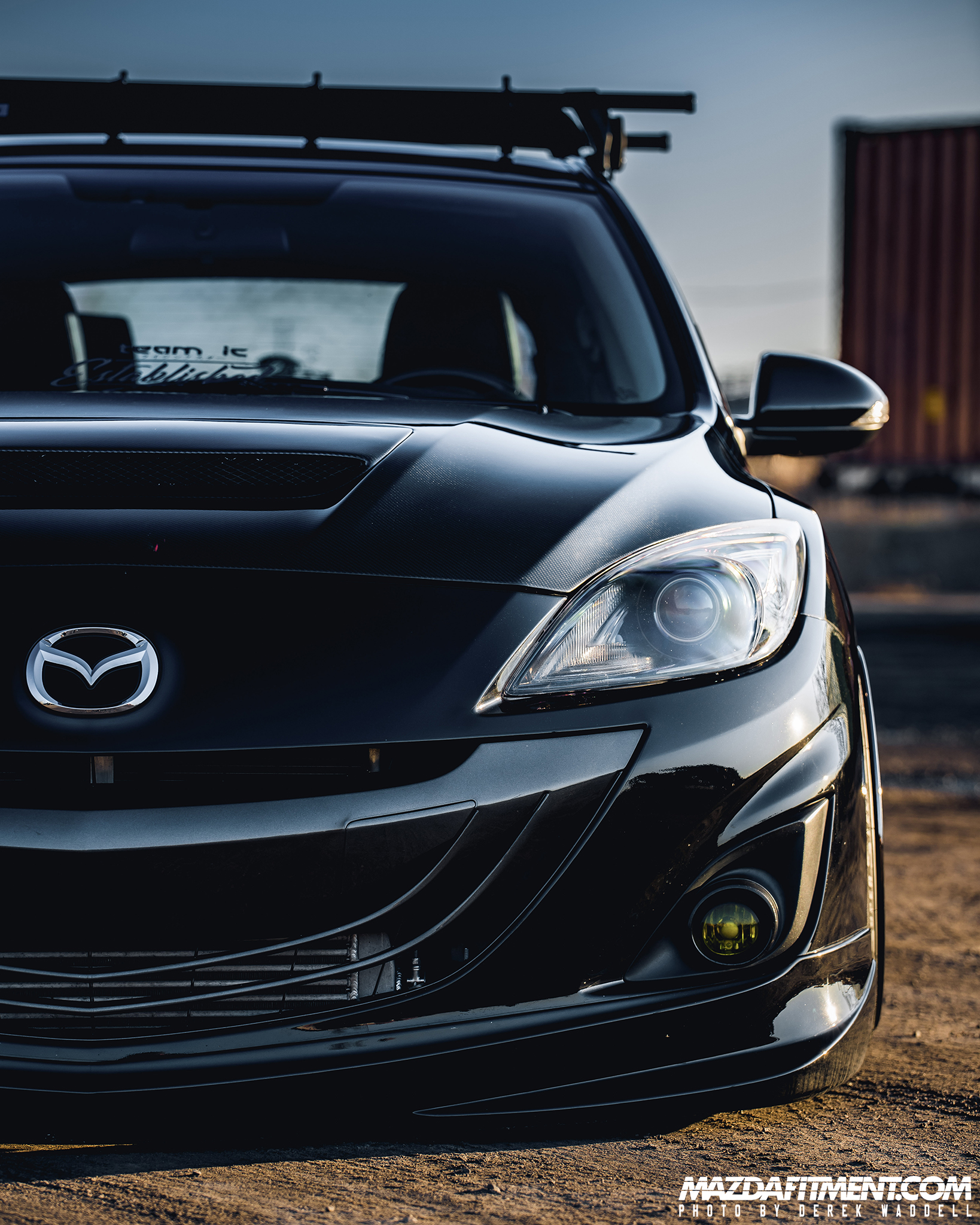 We love the Garage Vary front lip. It is now discontinued for the 1st generation as well as the replica variant. Was it hard to source the GV front lip for the 2nd generation MS3?
"Kind of…there is one site I found which was motivejapan.com…it was mainly the wait for shipping because it was from Japan…"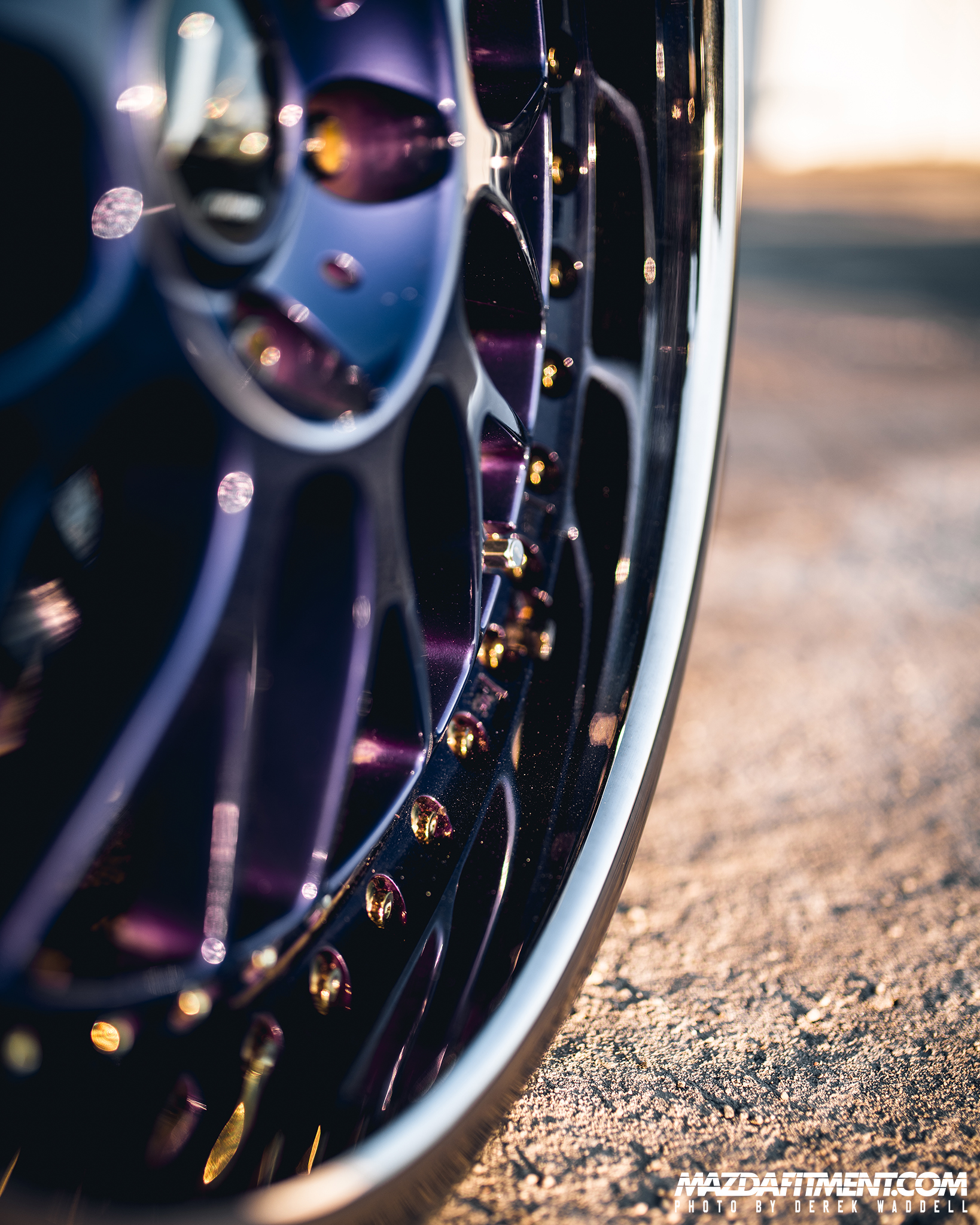 What made you choose the Work VS-XX? Dream wheel?
"Not really a dream wheel…I just like how it looked with the right color combo…"
What was the biggest challenge you encountered with this build?
"Probably trying to get the fitment right with the wheel setup…"
Any shout outs to anyone?
"…For sure my buddy xtopzz_ for helping me with achieving the vision and continuing to help with the vision that I have for the my build….and Devilswerk for custom building and plating my wheels."
Modification List
-Damond EGR delete
-Damond sealed oil catch can
-SP63 oil cap breather
-HTP 3″ inch intake
-CNT catless downpipe
-CPE catback exchaust
-Treadsone TR8 front mount intercooler
-JBR rear, passenger, and transmission mount
-COBB accessport – tuned by Purple Drank
-Painted black headlight housings
-Rear tail lights vinyl wrapped red
-Bayson-r rear lip
-Garage Vary front lip
-Airlift Performance 3P
-Seibon carbon fiber hood
-Work Wheels VS-XX – black chrome plated lips with illusion purple faces
Thank you to Kaysone for sharing this with us, and for Derek Waddell for the photo set. 
There are lot of builds we will never be able to come across, so please email us if you think we would be interested!
No need to be modest!
Email us at mazdafitment@mazdafitment.com