Here we are on to another generation of the Mazda 3 (Axela) chassis; the 4th gen. The 4th generation brings in a completely new look, suspension, and power to the chassis once again. And to no surprise today we already have for you a simple and cleanly modified 4th generation MZ3. This is Mico Jima's 2019 Polymetal Gray Metallic Mazda 3 from Kanagawa Shonan, Japan.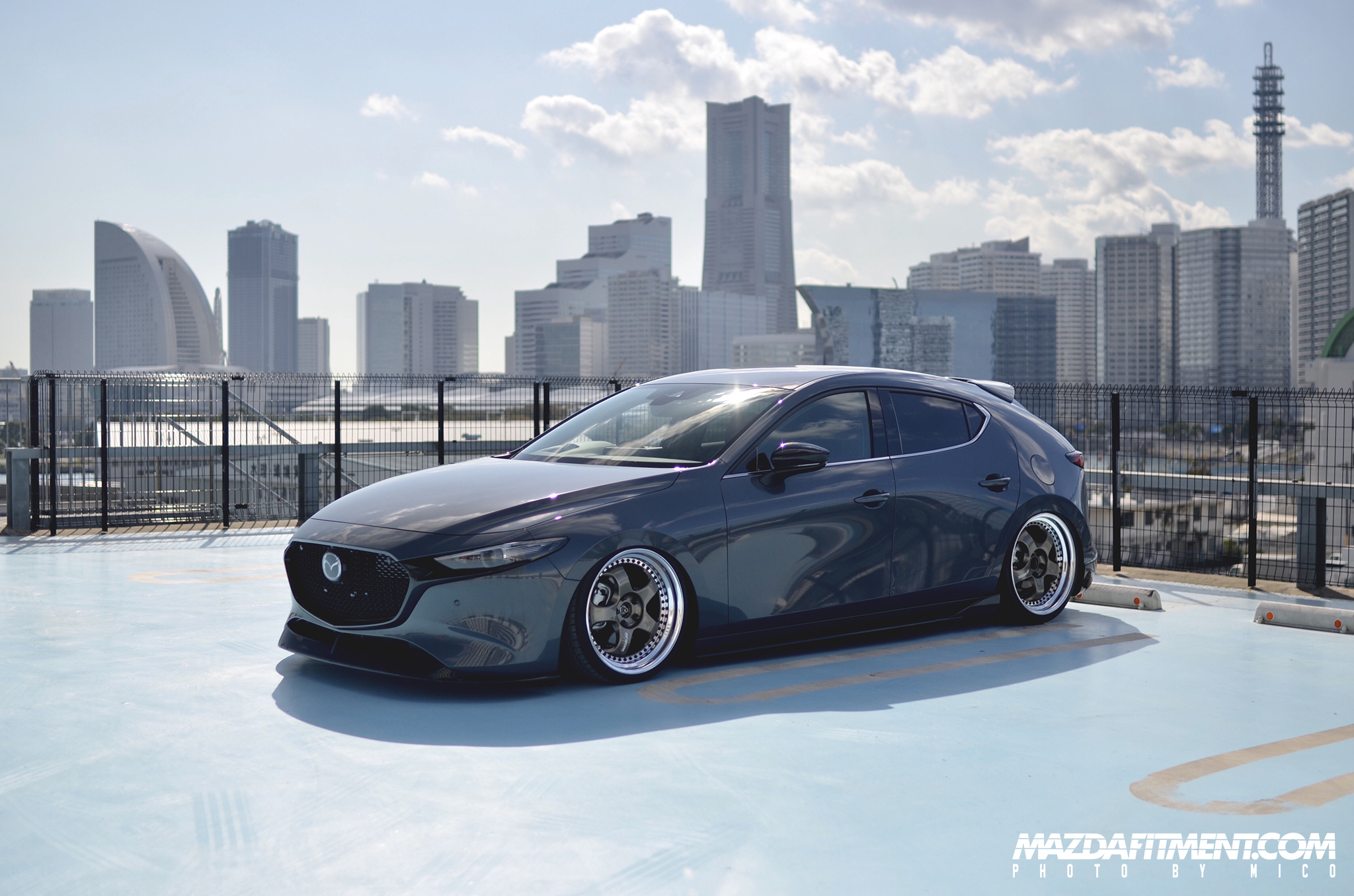 With the 4th generation comes the redesigned styling that is based on the Mazda Vision Kai concept that further improves on the KODO design approach.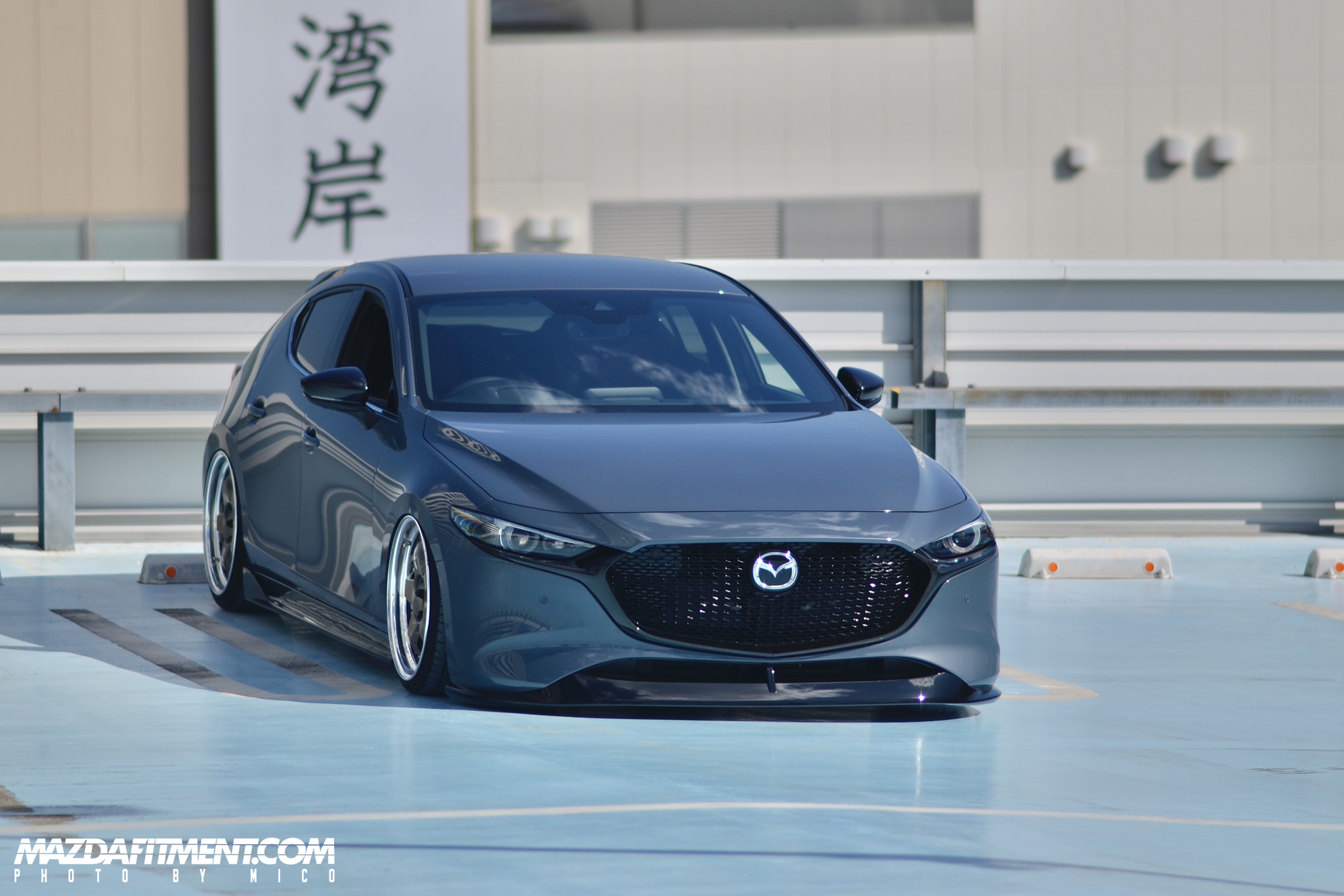 The exterior add-ons you see on Mico's 4th generation MZ3 are OEM options available through Mazda. You can find more information and part numbers here: Mazda USA – Genuine Mazda Accessories.
Mico is no stranger to the way he modifies his cars. See the end for other photos of Mico's other Mazdas.
What is the biggest inspiration for the way you modify your cars?
"At the core it is what I saw when I was young…real gangsters and bad groups, but nowadays it is different…The first car I got a driver's license for was a Hachiroku (Toyota AE86)…lowering the car height and cambering…drifting in the mountains…"
"And then changing to a left hand drive Honda due to the influence of hip-hop music at the time, which meant heavy bass, lowered car height, and Antera wheels…the influence from the USA was great…What is at the root is "Shakotan" that I saw when I was young."
We know the Mazda 3 isn't the first Mazda owned as you also own a Miata and Mazda 6.
But what was the first Mazda owned? Always loved Mazda?
"At the age of 15, my brother bought a new late model FC RX-7…I decided to buy it when I was an adult, but things happened…when the ND MX-5 was released the dream finally came true…."
"Although I have a short history of owning…I have loved Mazda for a long time!"
Mico pieced together the air suspension with the help of AirForce suspension and his own DIY expertise. While, he decided to go with a 19″ inch set of 3-piece Work Meister S1.
Mico feel in love with the 4th generation since the Mazda 3 concept announcement, and then took a test ride when it was released. And from the day of delivery, started changing it to what we see today.
And here we have Mico's two other Mazdas; ND Miata and 3rd gen facelift Mazda 6. Hopefully see more of those in the future.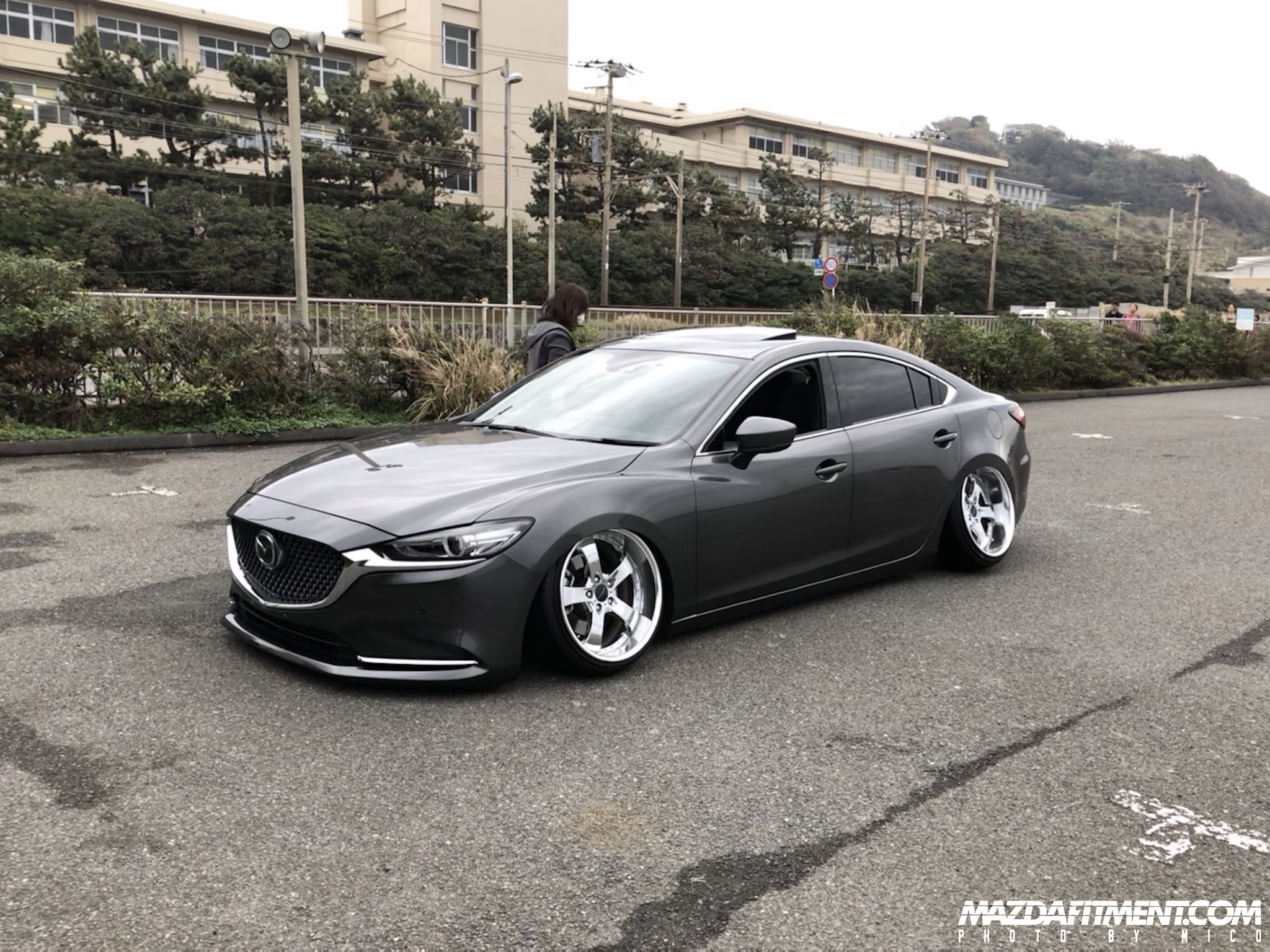 Thank you to Mico for sharing this with us. Hope you enjoyed this new beauty. More photos in the gallery below.
There are lot of builds we will never be able to come across, so please email us if you think we would be interested! No need to be modest!
Email us at mazdafitment@mazdafitment.com