We love sharing builds from any Mazda model, especially because this means that your car is preserved on our blog for years for everyone to enjoy even long after you sell your car. Here we have a long time follower and support of Mazda Fitment with Bud Broman's 2nd generation Velocity Red Mica Mazdaspeed 3 from Newport News, Virginia. Special thank you to Will aka Speedemon_757 for the photoset.
Bud fitted his MS3 with 18×9/10 Volk Racing GT-N. The fitment was dialed in with our Mazda Fitment camber plates, and Corksport camber arms on Airlift Performance air suspension.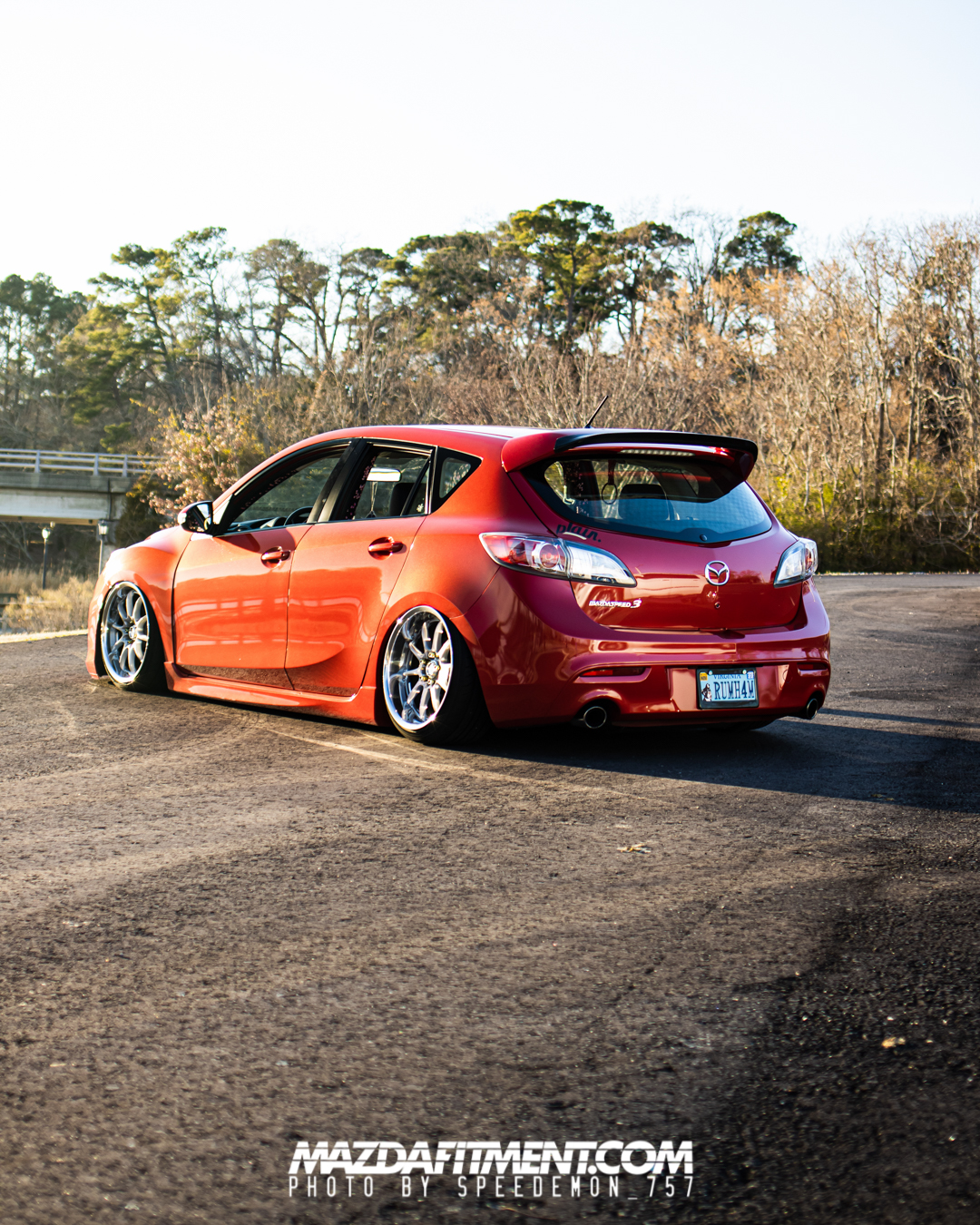 Also, he kept it simple with no additional exterior add-ons on the lower half of the car. Prime example that you don't always need to get every exterior piece available to make a build enjoyable.
Bud did everything in house with the help of good friends, except for the usual tire mounting/balance, alignment, and inspection. Shout out to the friends that hold visions of your own success as much as their own.
Interior of the car with wrapped pieces, custom shifter boot, and diamond stitched trunk floor.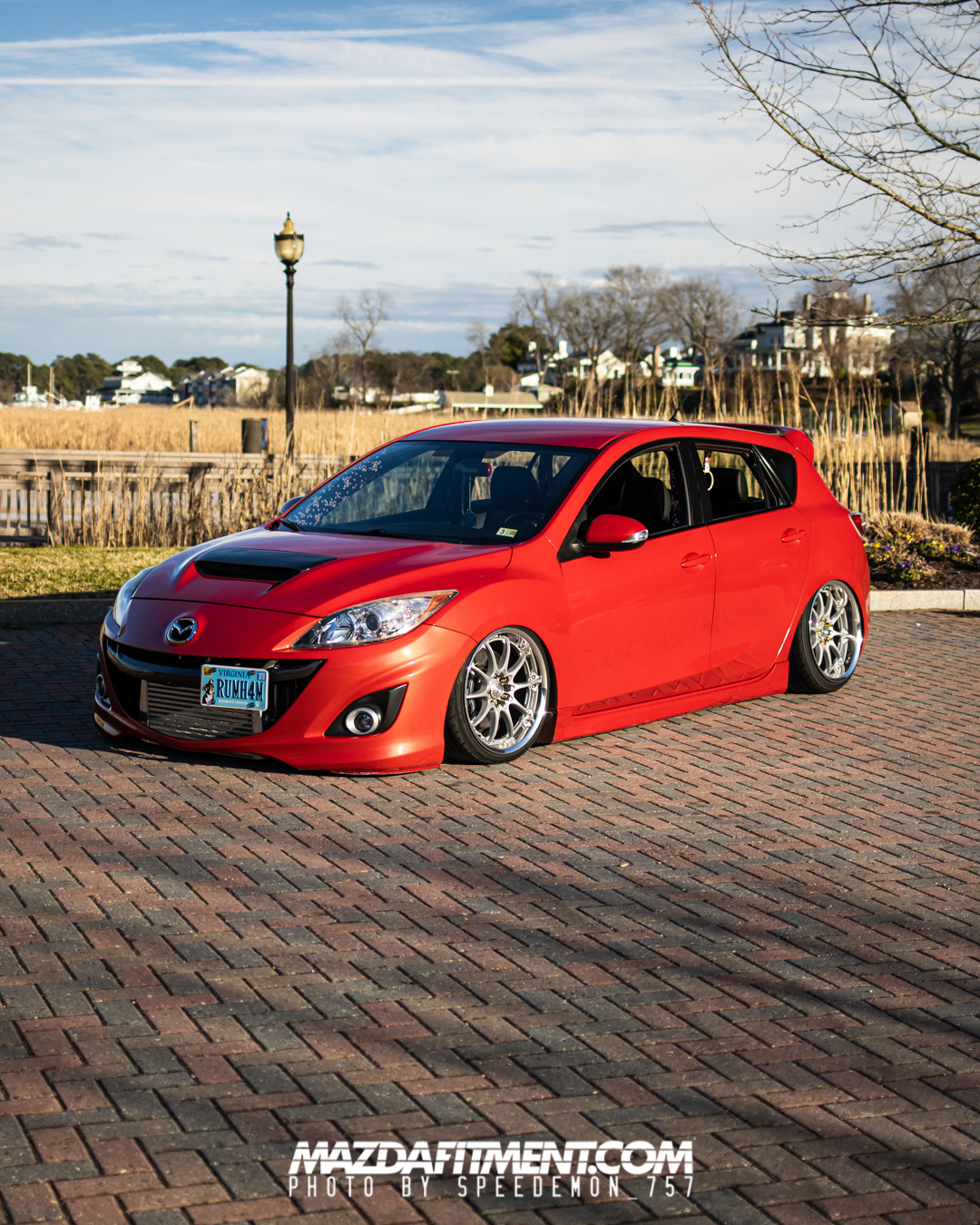 MODIFICATION LIST:
-18×9/10 Volk Racing GT-N
-Advan Fleva tires
-5mm H&R spacers all around
-Corksport front mount
-Corksport camber arms
-Autotech high pressure fuel pump
-Cobb tuner
-HKS short ram intake
-MazdaFitment camber top hats
-Airlift 3P Suspension
-Rare color matched Mazdaspeed mirror cap
-Tommykaira red bebe shift knob
-Siebon carbon scoop
-carbon spoiler gurney
-rear wiper delete
-interior pillars were done by me
Thank you to Bud for letting us share this here, and Will aka Speedemon_757 for the photoset. More photos in the gallery below. Enjoy.
Want to feature your ride? There are lot of builds we will never be able to come across, so please email us if you think we would be interested!
Email us at mazdafitment@mazdafitment.com