Lets face it we rarely feature a RX7 and more specifically the FD3S models. You might or you might not know of Hisashi Nishida's 2000 Pure White Mazda RX-7 FD3S Type RS, but coming out of the infamous country of Japan is this classic rotary beast.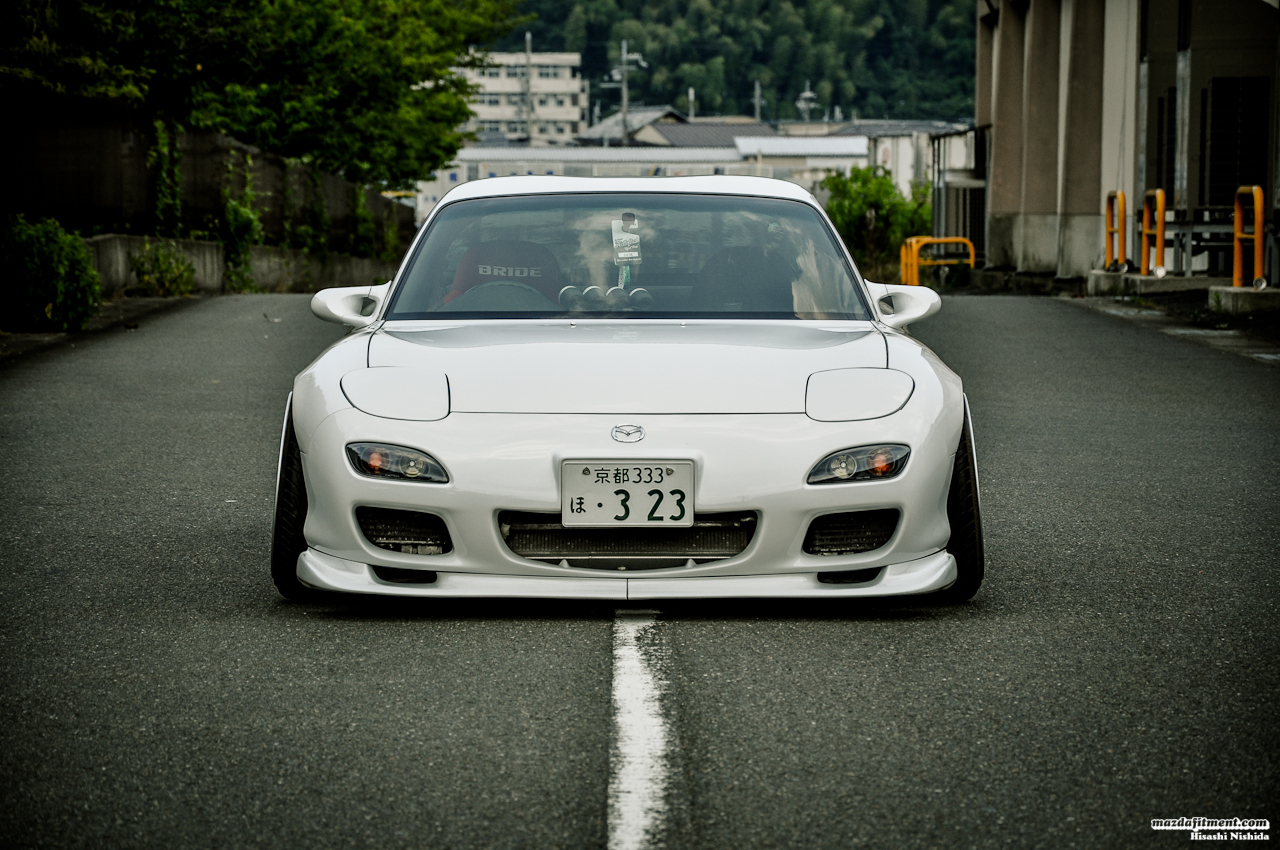 Like many people, Hisashi really got into cars during his high school days of watching cars go sideways at the touge, and experiencing car culture. So, he wanted to be just like them.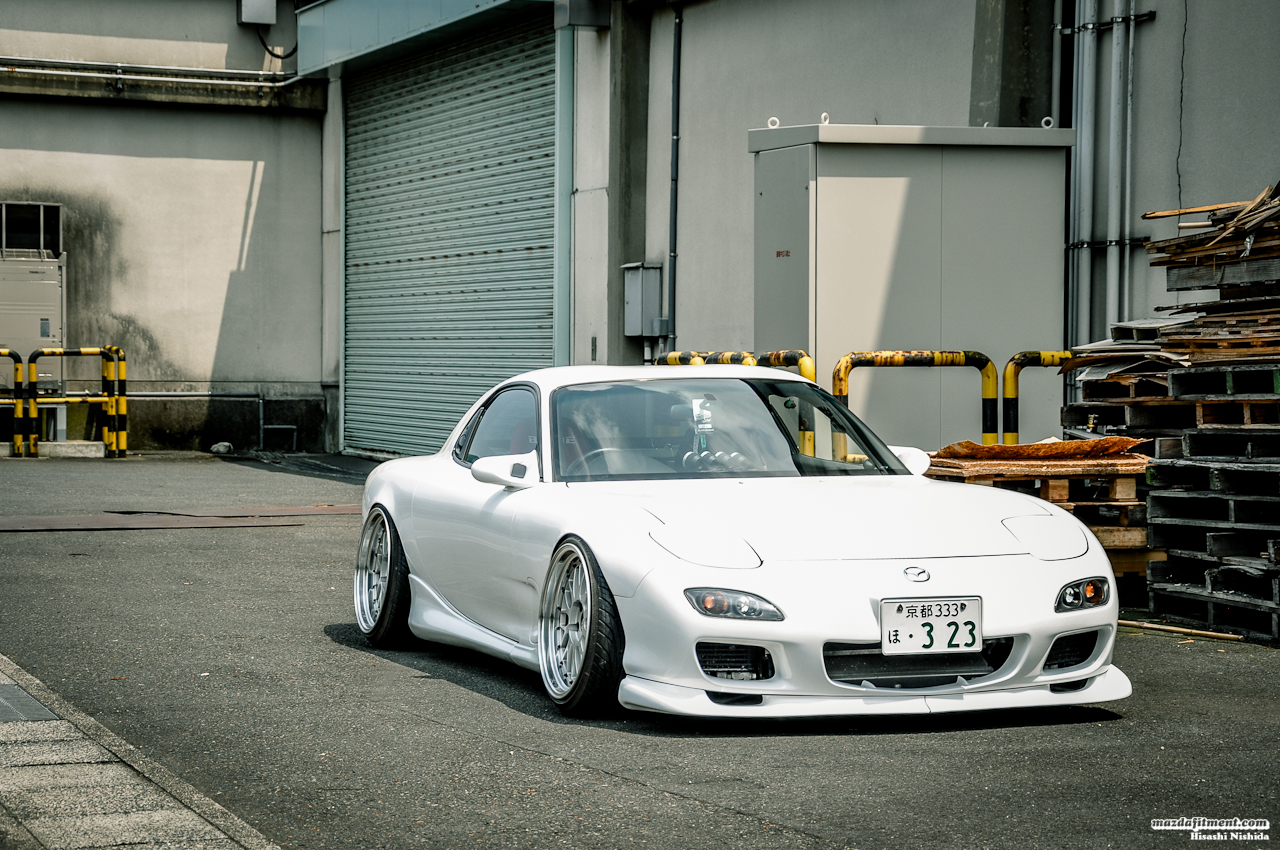 What made him get a RX-7 FD? Hisashi loved the beautiful styling and unique rotary engine. He loved the feel of the FD in the touge.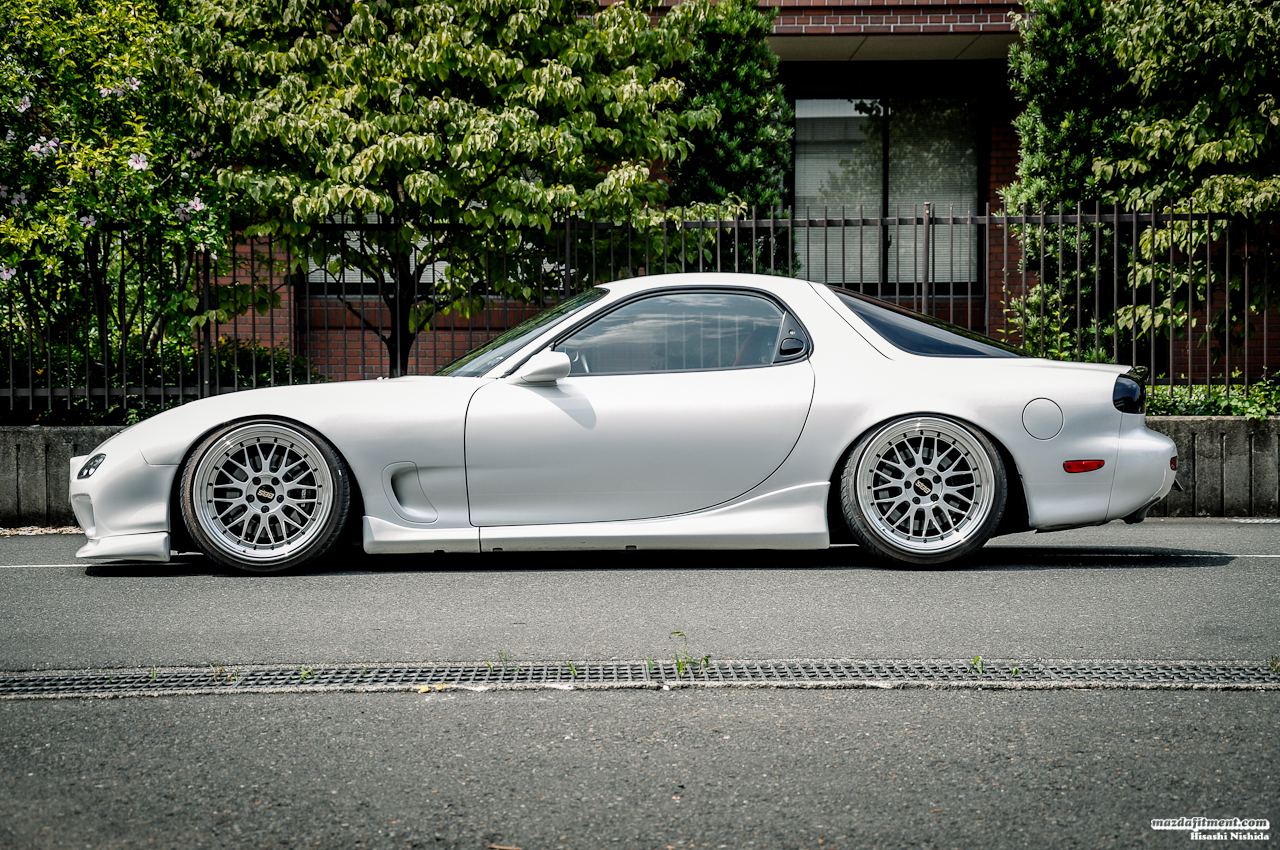 Before Hisashi was on Advan Racing RS wheels, which was an awesome setup, but now he is here with BBS LM reverse mounted.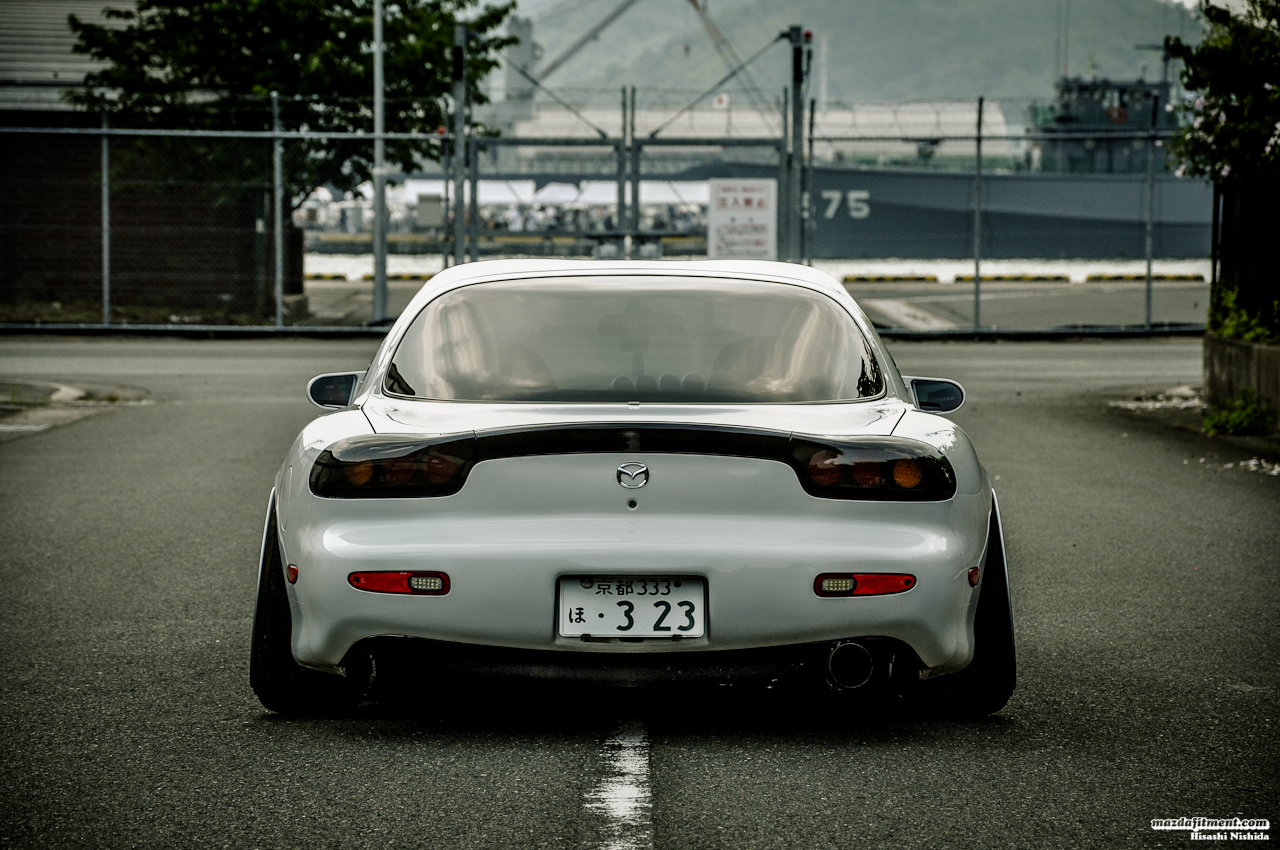 The rear of the rotary beast. Stock rear bumper, spoiler removed, customized LED tail lights, and fenders widened by 1″ inch.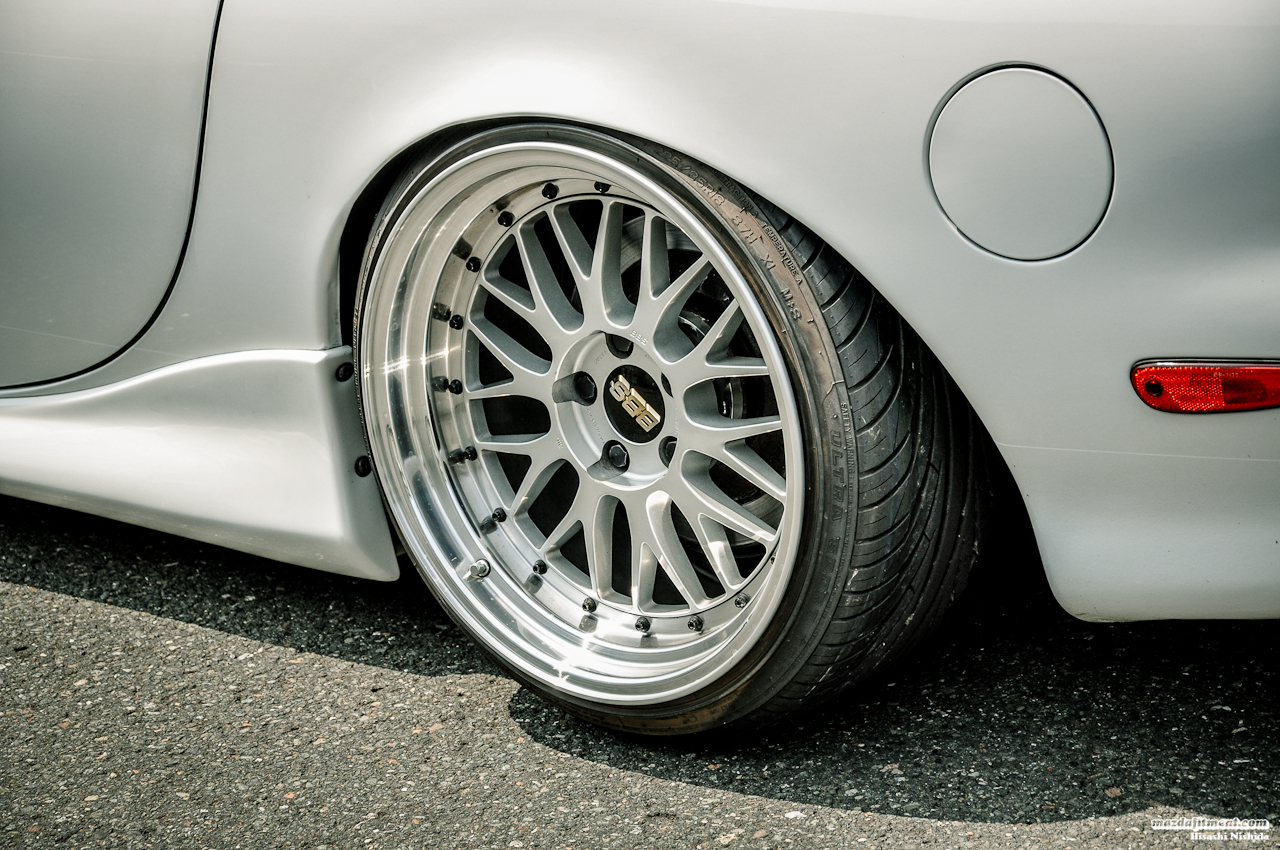 Sitting pretty on Apexi N1 Damper Pro Coilovers, and BBS LM reverse mounted wheels. (F) 18 x 9 -15 and (R)18 x 10 -10, with Nankang NS2 (F) 215/35/18 and  (R) 225/35/18.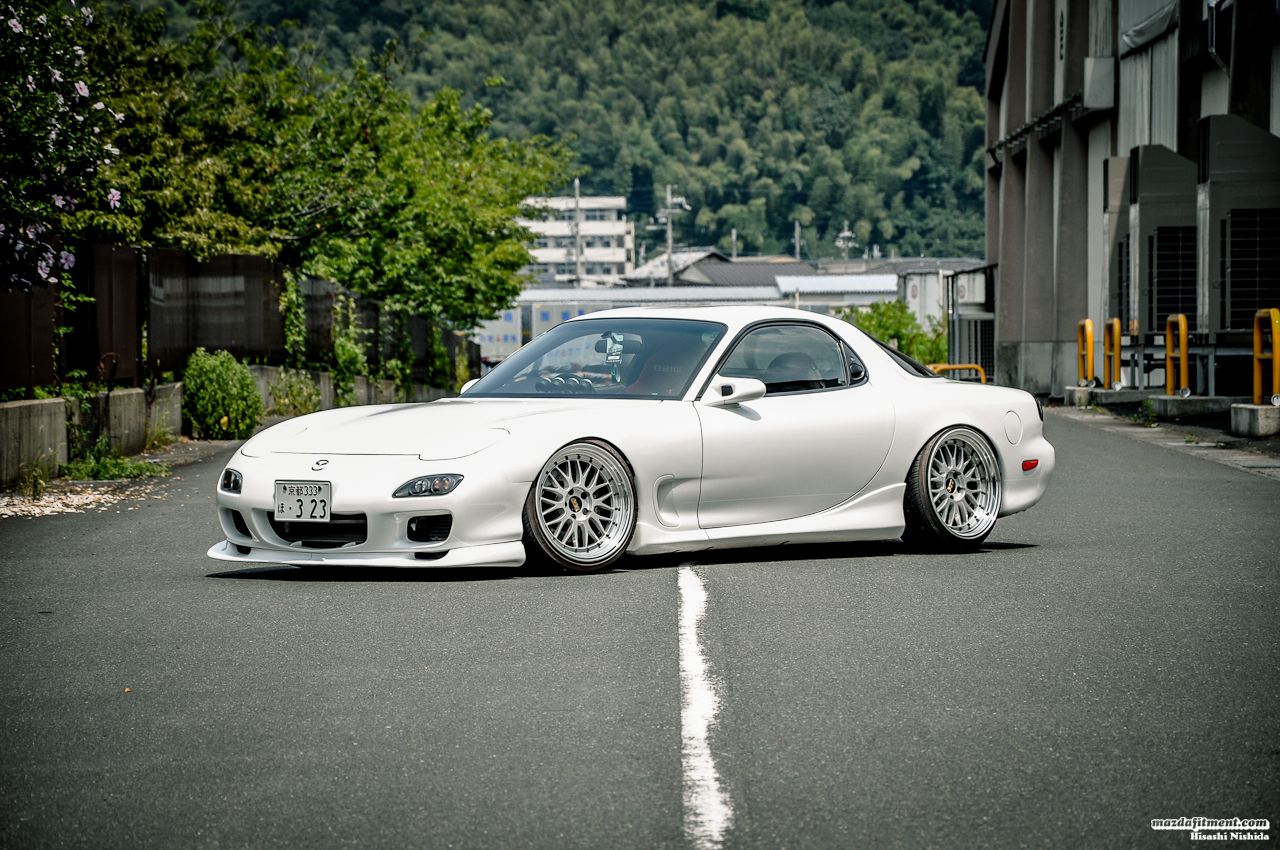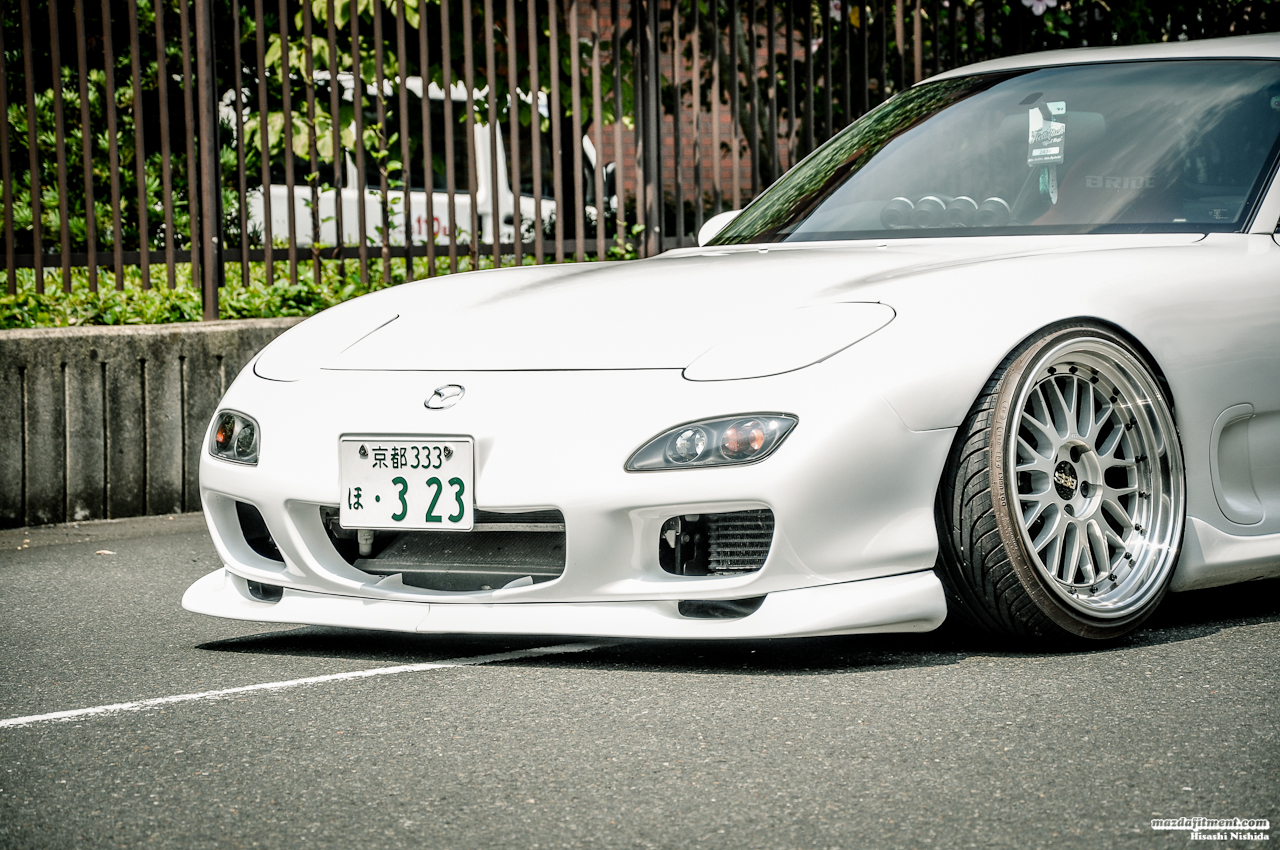 Exterior of the car is simply complemented by Mazda 99spec front bumper lip, Mazda optional side skirts, and Mazdaspeed aero mirrors.
This also has inner beauty with BRIDE VIOS3 bucket seats, MAZDASPEED carbon shift knob , Nardi classic sports rally deep cone 330mm, and Defi Link Meters (water temp, oil temperature, oil pressure, & turbo).
Japan is awesome. There are so many cool car freaks and rotary guys in Japan.  We are glad to have Hisashi share his rotary beast with us. Hisashi would like to give a thanks to all his family and crew who supported him through the years. Rotary for life! Nevertheless, there are many more pictures in the photo gallery below. Hope you guys enjoyed this as much as we did cause we can't stop staring at this beauty.
Wheels and Tires:
BBS LM Reverse Mounted
Front 18 x 9 -15 with Nankang NS2 215/35/18
Rear 18 x 10 -10 with Nankang NS2 225/35/18
Suspension:
Apexi N1 Dumper Pro Coilovers
Swift Short Spring (F)22k (R)20k.
Supernow tie rod end
Supernow oe control link
Supernow lower arm camber balljoint F and R
Exterior:
Tinted F5.0 R5.5
Wided 1inch F and R.
Mazda 99spec Front Bumper
Mazda Optional Side Skirt
Mazda Stock Rear Bumper
Mazdaspeed Aero Mirror
Smoothed and Removed Rear Spoiler, Washer Nozzle, Radio Antenna
Fender marker, Rear Madguards
Aftermarket LED Bulbs, Customizing LED tail lamps.
Aftermarket 6000k HID Lamps
Interior:
BRIDE VIOS3 Bucket seat
MAZDASPEED Carbon Shift-knob
NARDI CLASSIC SPORTS TYPE RALLY DEEP CONE 330mm
MAZDA Optional Pedal covers
Defi Defi-Link Meter /Water temp/Oil temp/Oil press/Turbo/
Engine outputs ~330HP:
Apexi Power-FC Computer
Knight-Sport EBS4 Boost Controler
Knight-Sport V-mount Intercooler and Radiator System
HKS Racing Suction Intake
EXEDY Hyper Single Clutch
EXEDY Lightweight Flywheel
FEED Down pipe
SARD Sports Catalyzer
BuddyClub Racing Spec Muffer Spec 2