About 16 years later since the 1st generation of the Mazda 3 was released, and we are still seeing unique builds being presented today. Here we see Kuma Tosaka's 2003 True Red Mazda 3 from Japan.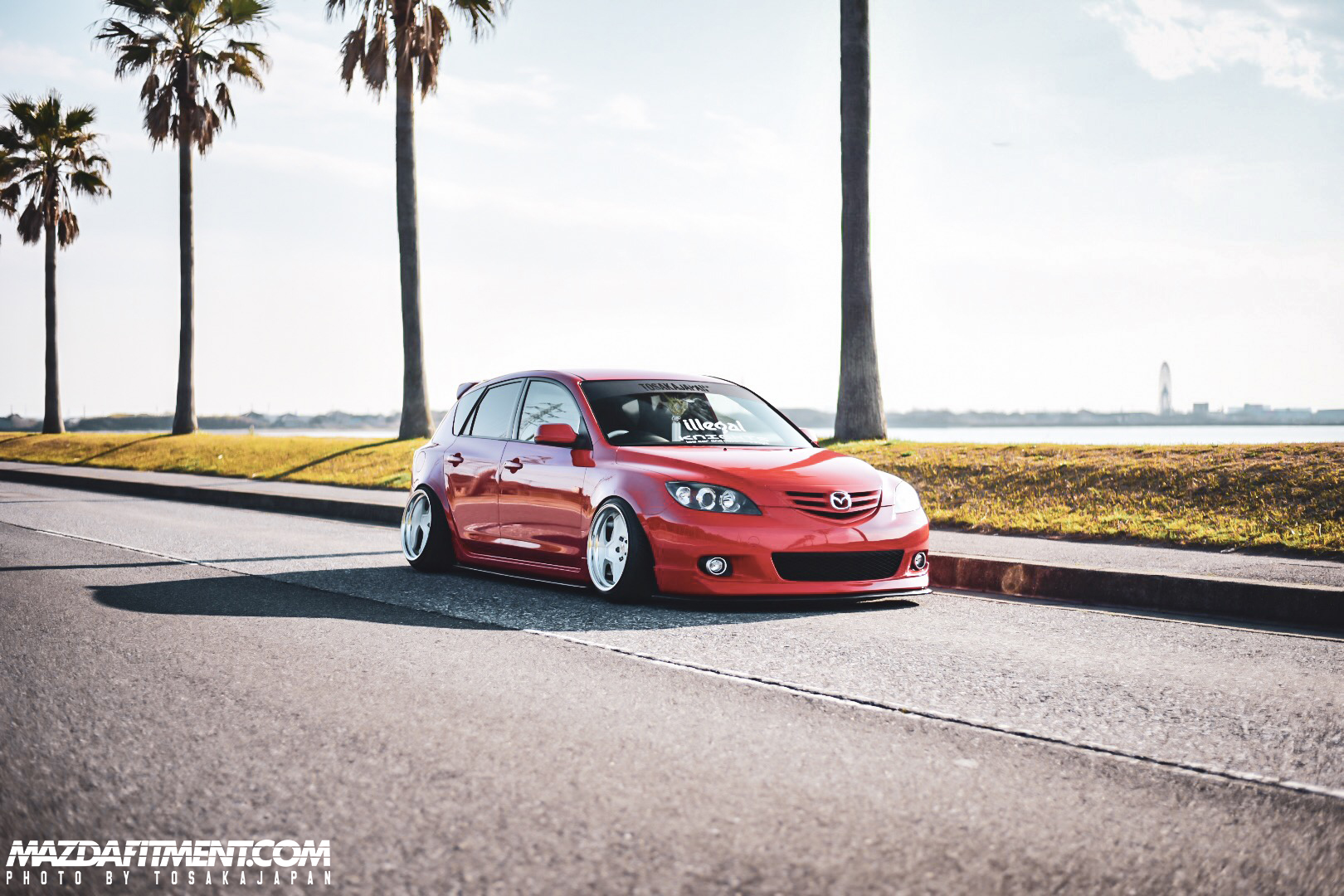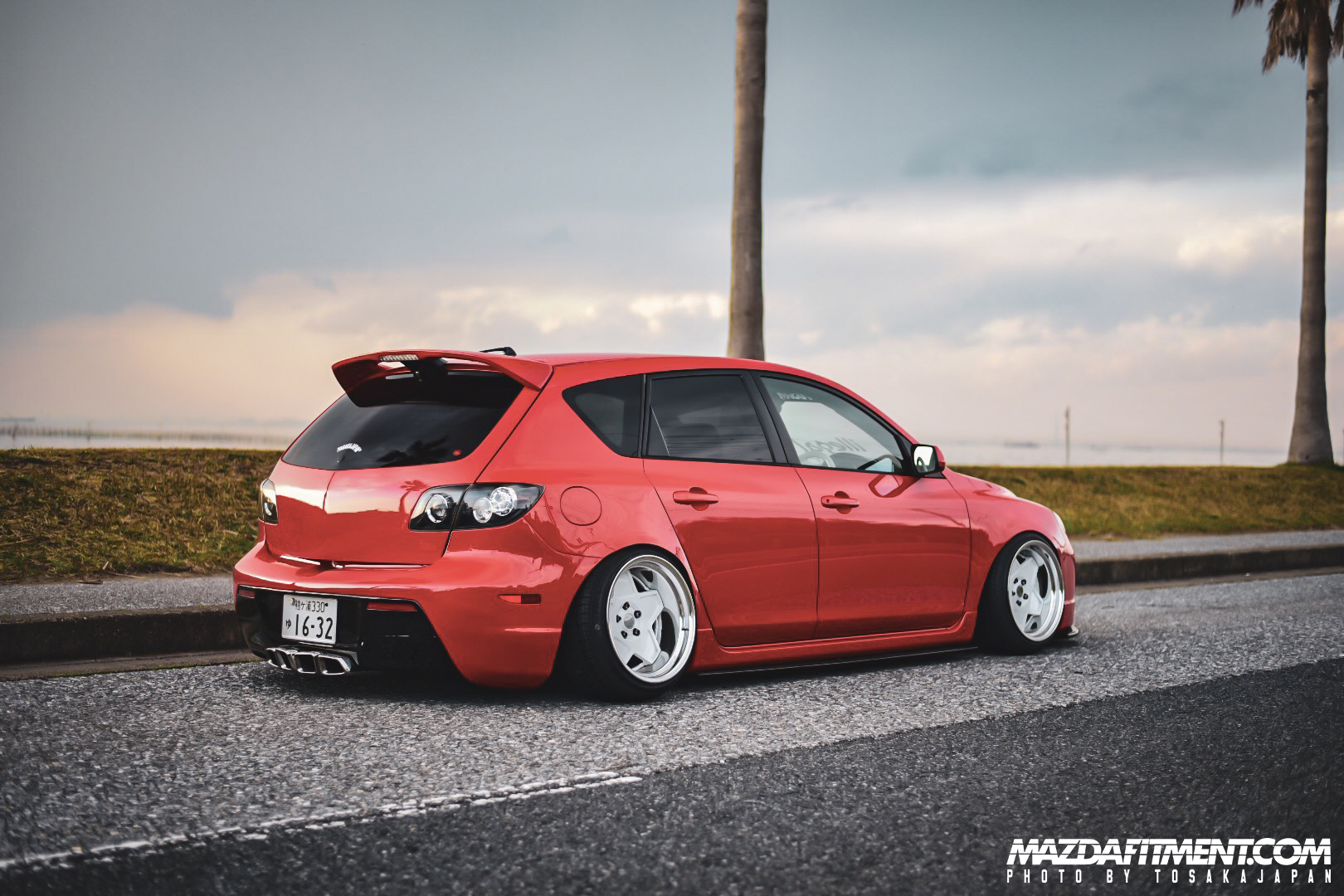 Kuma has modified the aesthetics of the car to give a unique look. He first went with getting the US front and rear bumpers; the rear bumper being a bit larger the the JDM bumper.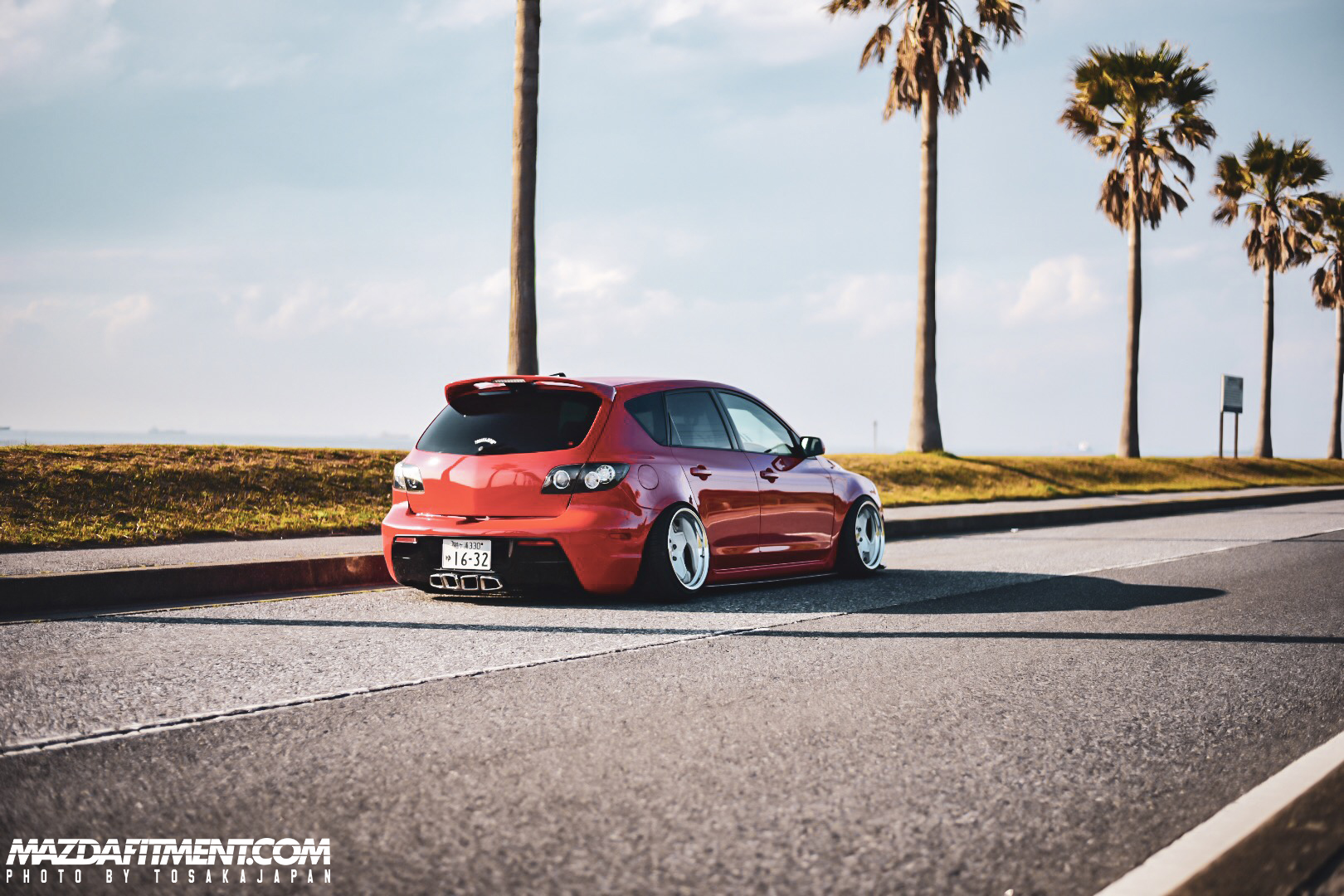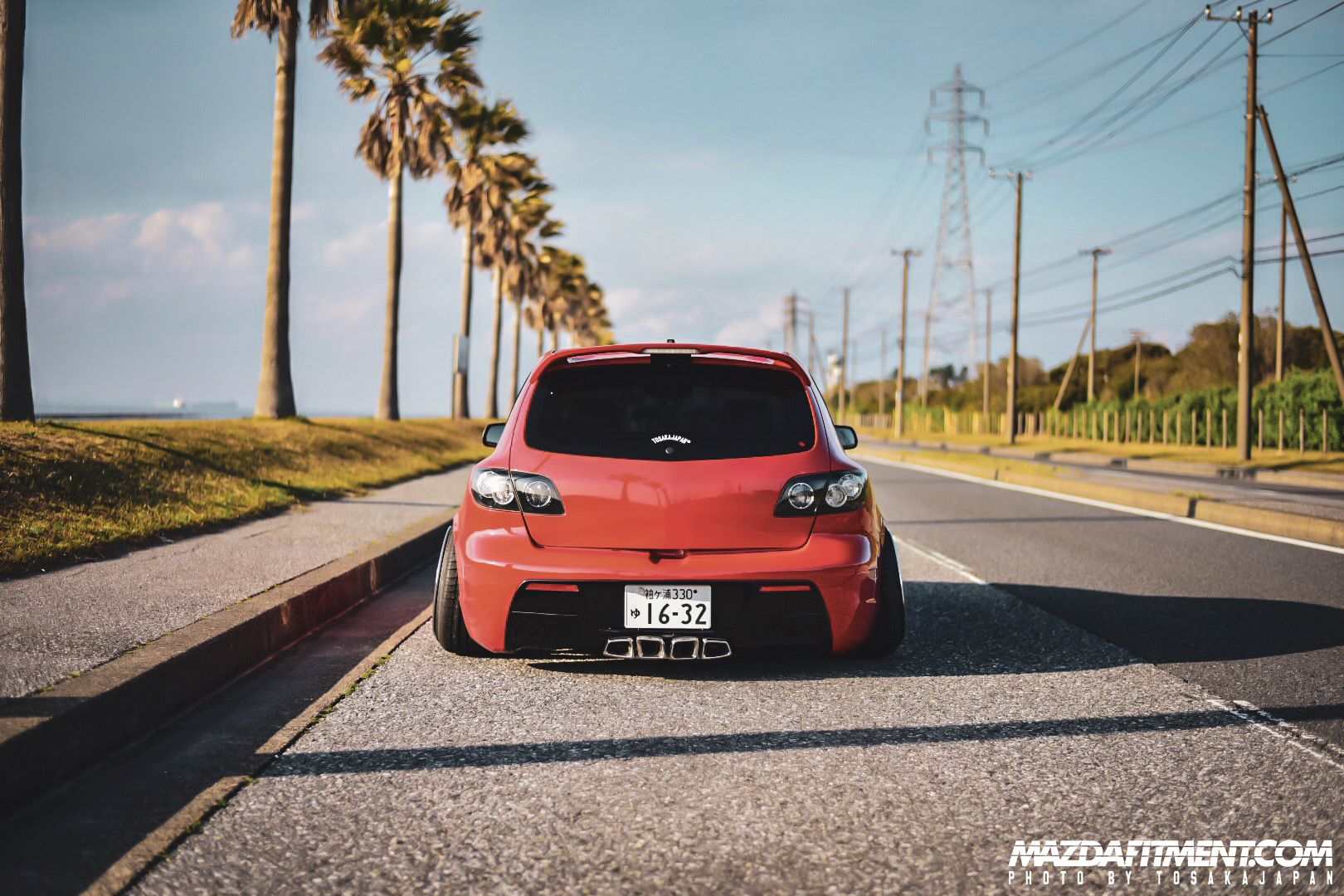 The rear end has its own look with the center exhaust setup from a Mercedes Benz E63 AMG. Looks quite at home on here.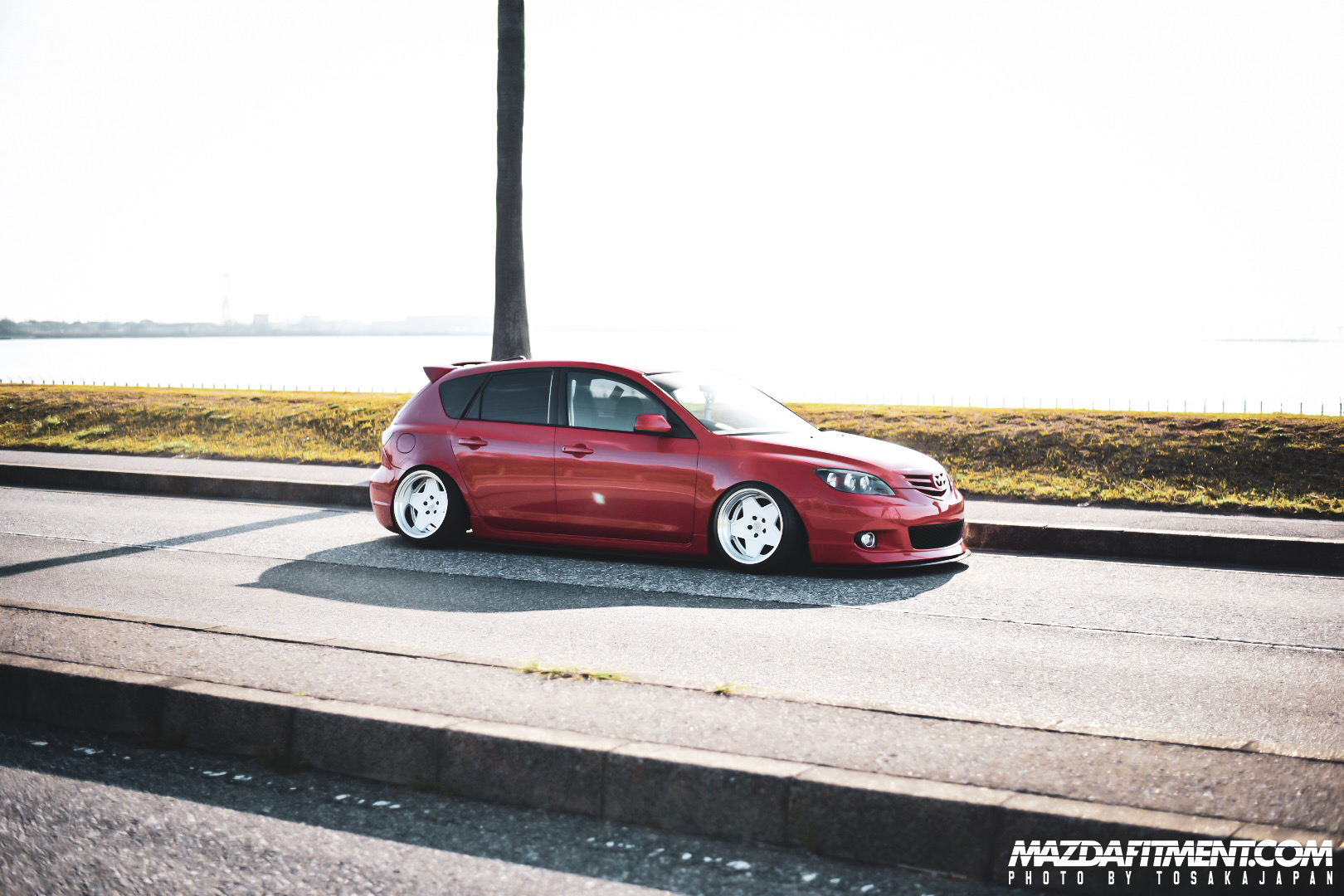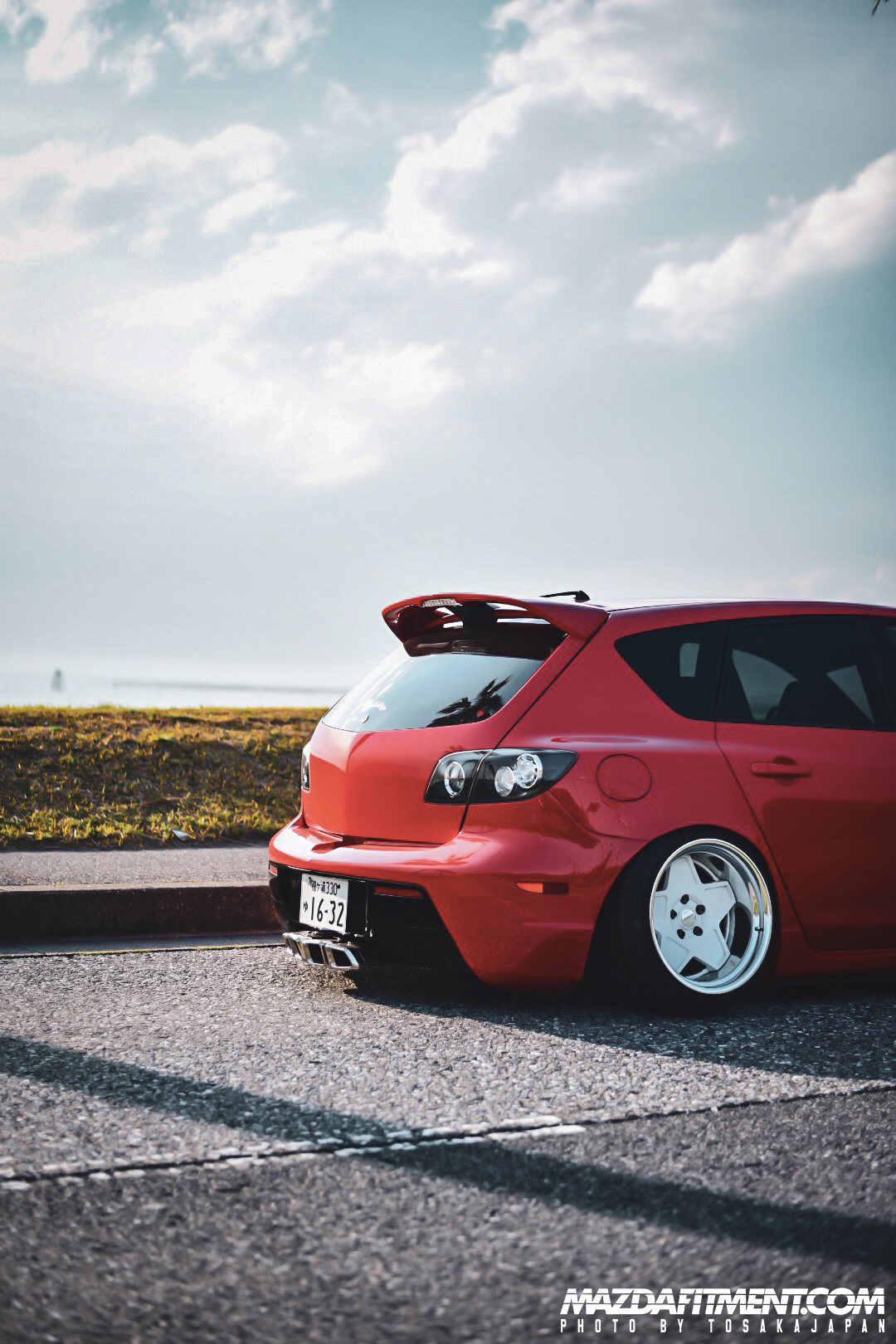 Kuma set things off with Work Seeker SX in 17×10 -5 and 17×10.5 -27 with polish lips and white faces.
Modification List:
-Blitz Coilovers (326power 36k springs)
-Striking back and forth over fender
-Work Seeker SX (17×10 – 5 with 215/40 & 17×10.5 -27 with 215/40)
-Mercedes Benz E63 AMG muffler
-Mazda genuine true red paint
-Front and rear US bumper
-SPC rear camber arms
-NRG steering wheel 310mm
-One off front lip and sides addons
-MS3 rear wing
Thank you to Kuma for sharing this and more pictures in the gallery below. Enjoy.