We love seeing our followers not give up on their builds.  Seeing them finally enjoy the vision of their build is a wonderful feeling.  This is especially true for our long time follower, Jagi Taro's 2nd generation Mazdaspeed 3 from Togane, Japan.
Previously this MS3 was silver, and not as low or wide. Now it is painted in a RX-7 color, Brilliant Black. And the highlight of the build, the wider fenders all around, but keeping the OEM look.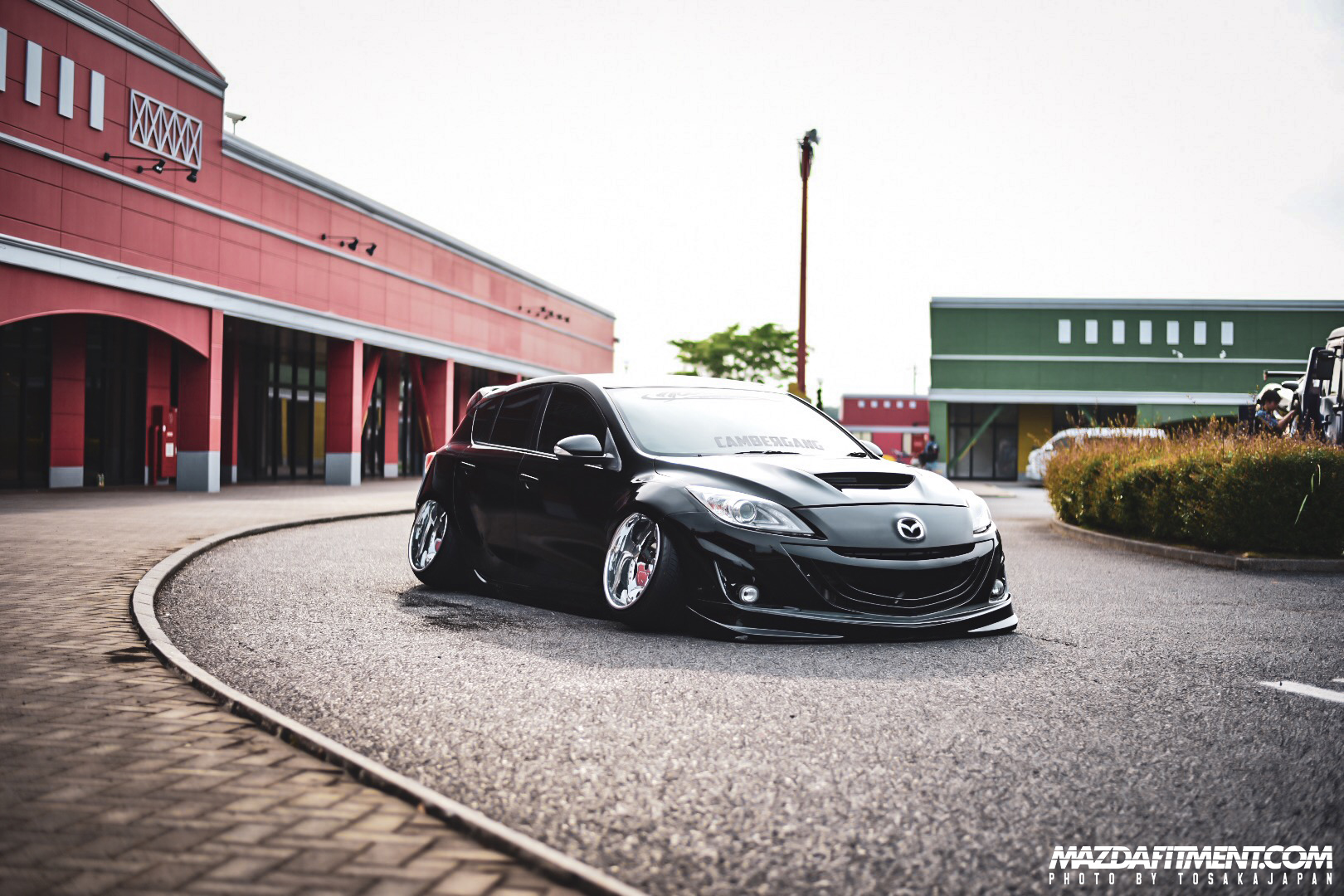 The suspension of the car is static or on coilovers with a set of Blitz coilovers with 40k 326power springs.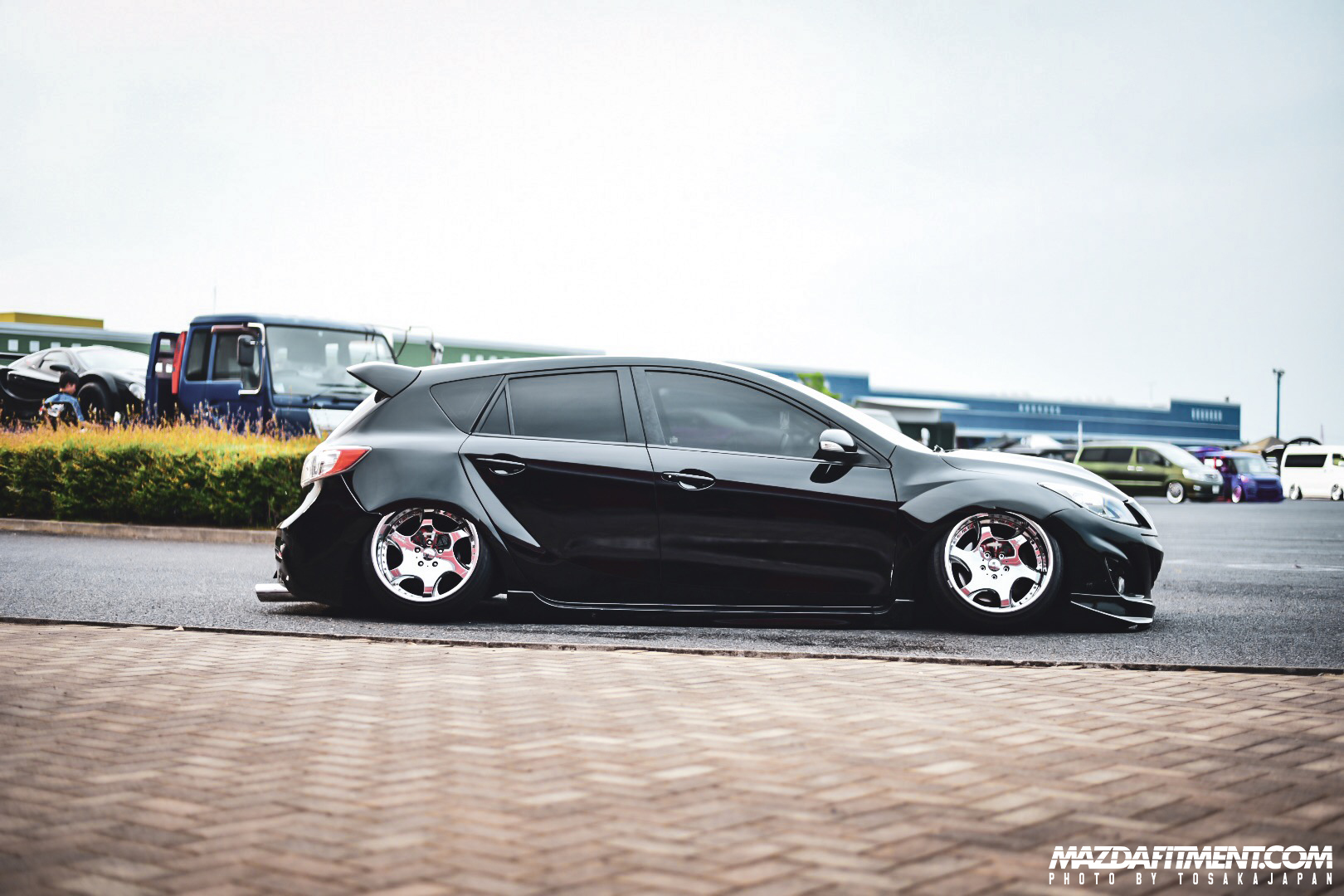 The overall stance of the car is pretty on point. The camber is still in the visually cool look, but if it had anymore negative camber it usually doesn't result in a nice stance for the car.
The Garage Vary front lip looks great on there. Probably one of the best looking lips for the 1st and 2nd generation MS3.
Jagi went with a set of Weds Kranze Bazreia wheels in 18×11.5 +12. These work great on here.
And if you haven't noticed, there is no fuel tank door on either side of the car. Why is this? Well, because of the stance of the car and the widening of the rear quarter panels, Jagi had to relocate the fuel tank.
Looking clean and static.
Modification List:
-Blitz coilovers with 40k 326power springs
-Original Fender
-Weds Kranze Bazreia18×11.5J +12
-FABULOUS original muffler
-MAZDA RX-7 Brilliant Black
-MEGAN RACING camber arms
-Fuel tank relocation
-Garage Vary front lip
Thank you to Jagi for sharing this with us. It is always nice to get messages, emails, or see updates in our feed. And thank you to Kuma aka TosakaJapan for capturing these.  Enjoy the pictures and gallery below.