For some of us just getting into cars the reason for purchasing or modifying a car is driven by manga/anime, video games, and the now established stance/fitment culture.
This was the case for Xrun's 1999 Pure White FD3S RX-7 from Oita, Japan.
Xrun started his journey to owning the FD3S RX-7 we see today by purchasing it from a car shop when he was just 18 years old. It is because every since he was a kid watching Initial D, he longed to own a FD RX-7 of his own. Eventually, he was able to achieve his dream of owning one.
With the inspiration he gained from being introduced to the stance/fitment genre through StanceNation, Xrun decided to modify the FD3S RX-7 for a clean low style.
The thing we love the most is how well the aero kit and wheel combination works. Xrun feel in love with a full FEED aero kit, and incredible happy he went that route.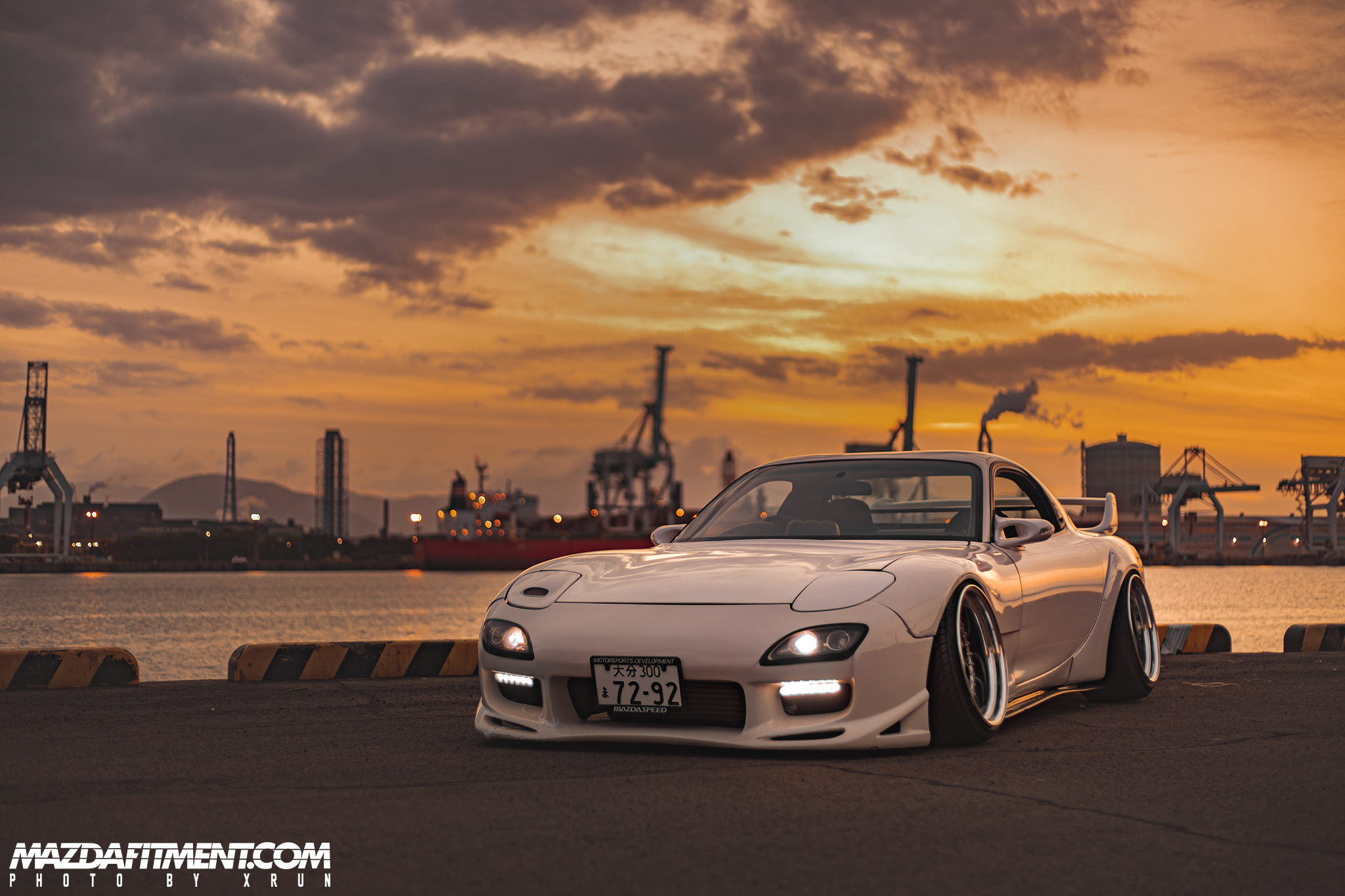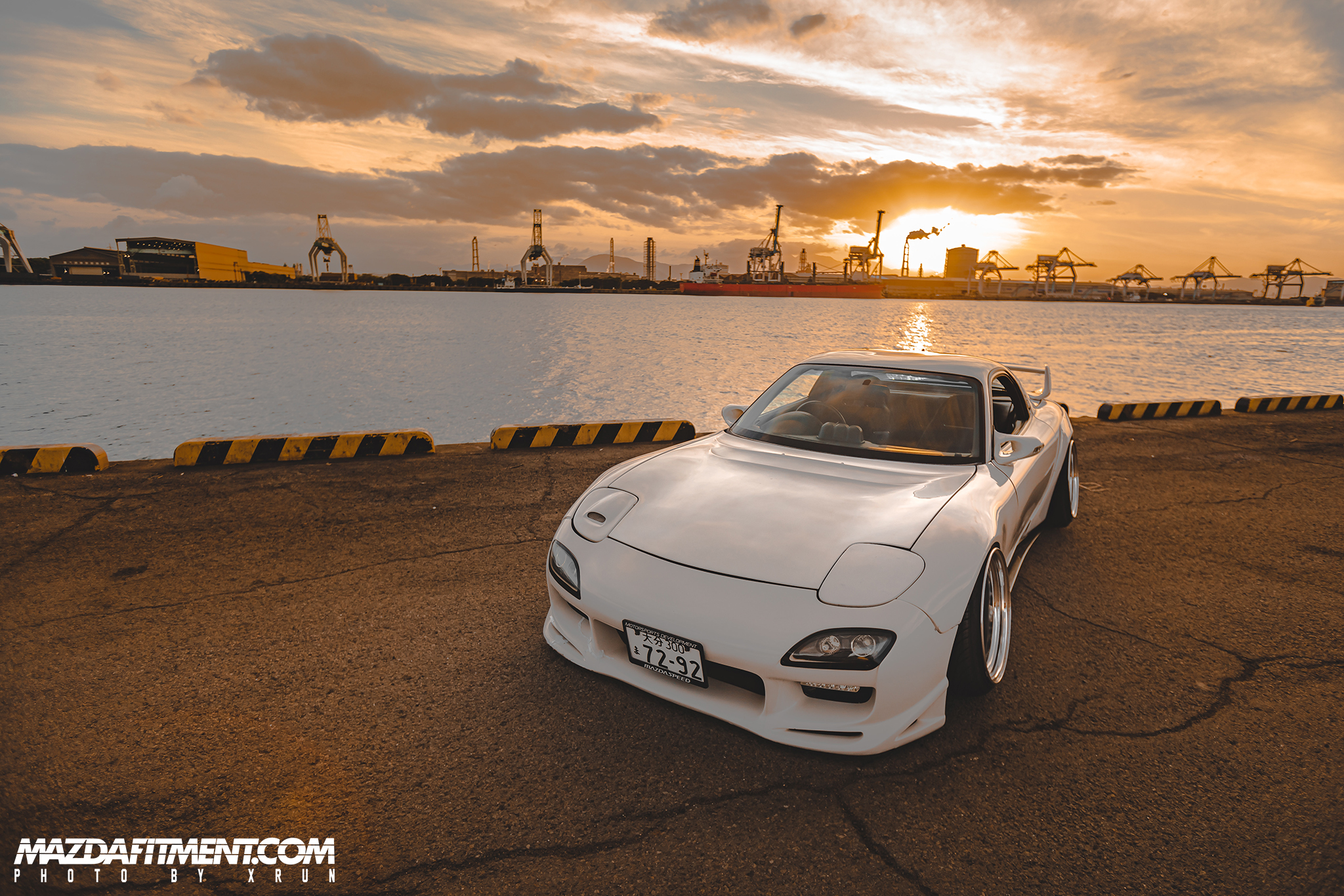 Xrun went with an aggressive set of Work Meister M1 in 18×10.5 -27 front and 18×12 +/- 0 rear.
The interior of the car includes a Nardi Rally type steering wheel and Recaro semibuck seat.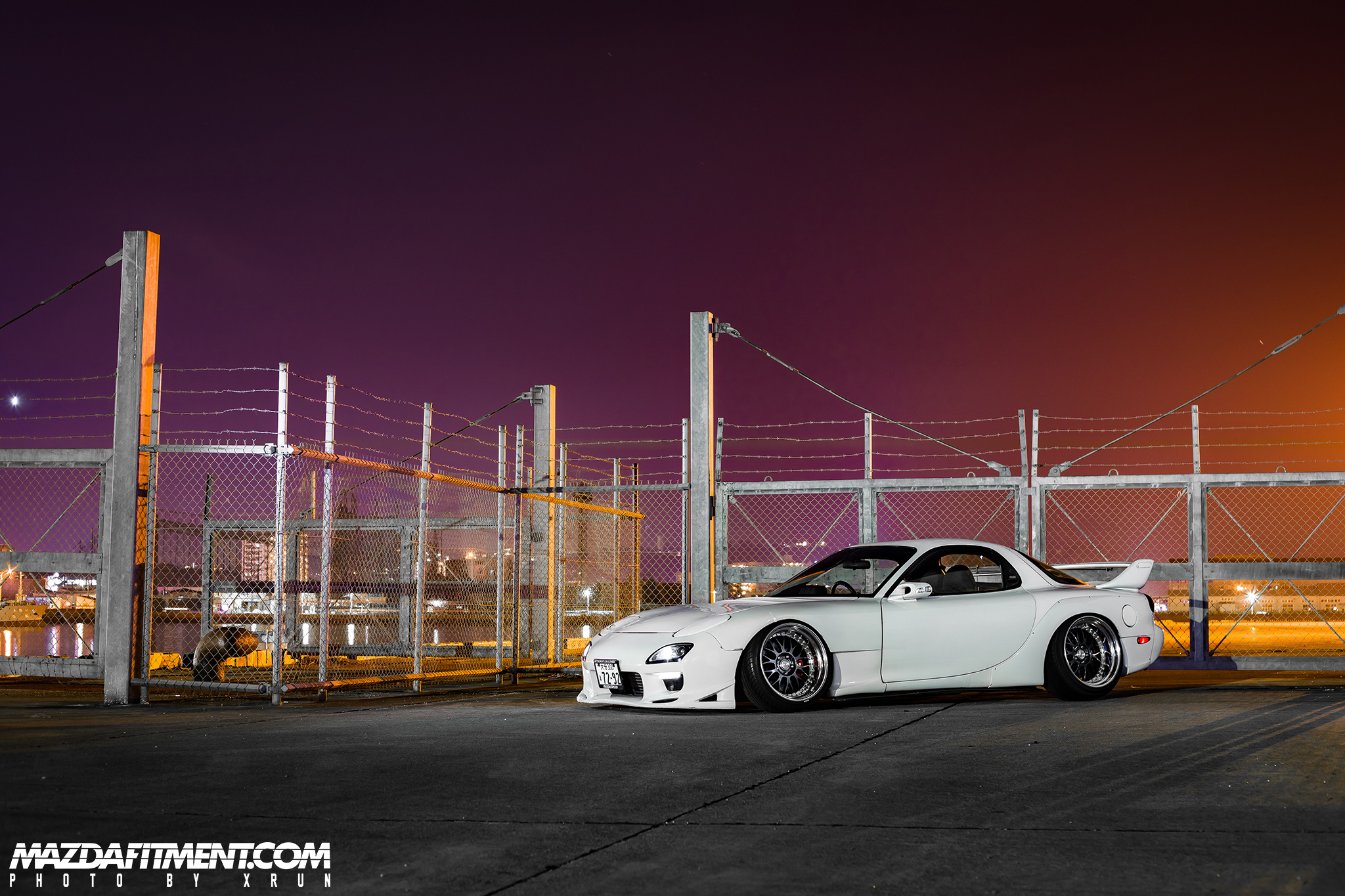 Even late at night, this is still a beautiful example of a simple and clean low style executed right.
None of this would be possible without the help of the Final Konnexion coilovers and Megan Racing full adjustable arms.
MODIFICATION LIST:
-Final Konnexion coilovers
-Work Meister M1 – 18×10.5-27 with 225/35/18 tire front / 18×12 ± 0 with 265/35/18 tire rear
-FEED Full Aero
-Megan Racing Full Arms
-Amemiya Side Port Engine
-RECARO Semi bucket
-Nardi TYPE Rally
-Unknown exhaust
Thank you to Xrun for letting us share these photos with everyone. Hope you enjoyed.
There are lot of builds we will never be able to come across, so please email us if you think we would be interested! No need to be modest!
Email us at mazdafitment@mazdafitment.com