Recently took a trip to Las Vegas, Nevada with the buddies at Karuma Limited for the annual Low Ballers meet. Been coming out this meet for what seems to be nearly 10 years now, and this year had such a nice variety of everything. You can check out video coverage of the meet here: https://youtu.be/BUFyQhr0wUM. Ended up meeting Rasawin Piencharoensub and his 1993 Brilliant Black FD3S RX-7 for a quick photoshoot with my friend Cuong. You will see that this FD has a whole lot of style.
So, Rasawin…how did you get your hands on this RHD FD? Did you import it?
"I bought it in Vegas from a friend of a friend! He had it stored in Canada but recently brought it in Vegas to sell."
First time with a rotary? Did you come from something different before this? Or own anything different?
"Yes, this is my first rotary car! I've owned a couple chassis's in the past, a NA Miata, is300, R35, S13 & still have the FR-S! Although I am selling that also at the moment. The FR-S has been with me for 6 years and it was my first full build that I did."
Love the style we see on the FD. What inspired the modifications/styling on the FD?
"I've read up on a lot of Option 2 magazines and watched Nakamura from Animal Style Drift in a bunch of videos online and the style really inspired me to build the FD on how it looks at the moment. & also with a twist of anime & hentai of course haha."
What future plans can we expect to see?
"I want to get a 99 Spec Bumper & a RE Amemiya front bumper just to switch out from time to time! & looking to get 326 coilovers & a brake kit from them."
Anyone you want to give a shout out or thank?
"@penguin_jon for teaching me to drift in the FD! & being a cool teacher…@elzia3 for being a dope friend…@itsgaragelife for helping me rebuild the FD & teaching me about the rotary."
MODIFICATION LIST:
Interior:
-Bride Gias Seats
-Bride Side Guards
-BridexHeyHentai Seat Cushions
-3x Greddy Gauges
-1x Aem AFR Gauge
-2x Glowshift Gauges
(reads air/oil/water/temps/volts/rpms)
-Custom Rear Harness Bar
-Buddy Club Harnesses
-Yupiteru JDM GPS
-326 Steering Wheel
-Envsn Horn Button
-PlayboyX Shiftknob
-Mai Figurine
Exterior:
-Custom Triple Heart Style Tails
-M-Sports Front/Sides
-Rocketbunny Diffuser
-Rocketbunny Ducktail
-Front Bumper Canards
-Ganador Mirrors
-Custom chromed-out all side/rear/front markers
Wheels & Suspension:
-18×9.5 -6 VSKFS
-18×10.5 +11 SP1 3P
-BC Coilovers, 18kF 18kR
-PBM/Megan Arms
Engine:
-13B REW
-V-Mount Set-Up
-Single Turbo Swap
-HKS Twin-Power
-Greddy Elbow
-LRB Front Cover
-Blitz Oil Cap
-Blitz Brake Cover
-T4 Turbo Blanket
-JDM Password Dress Up Bolts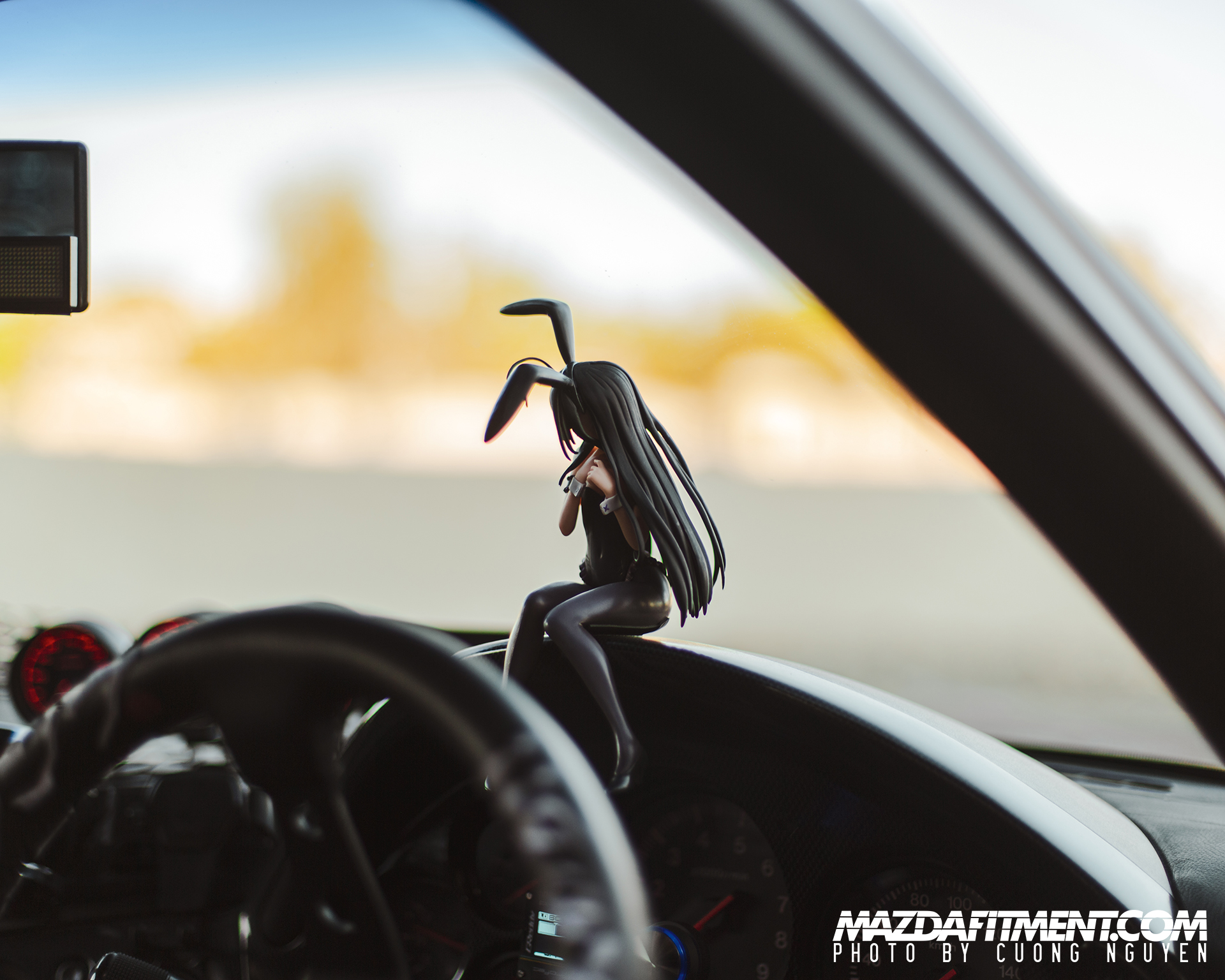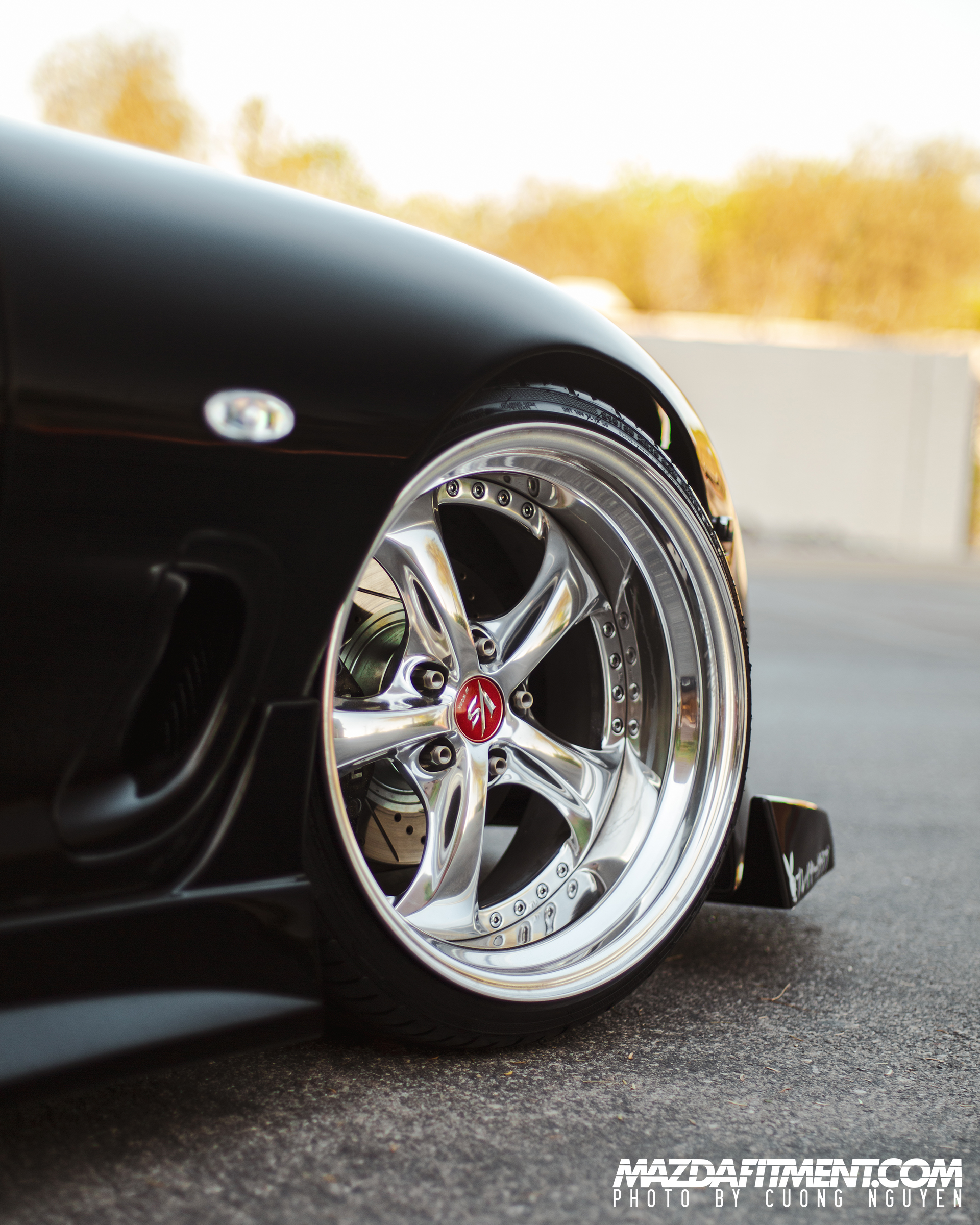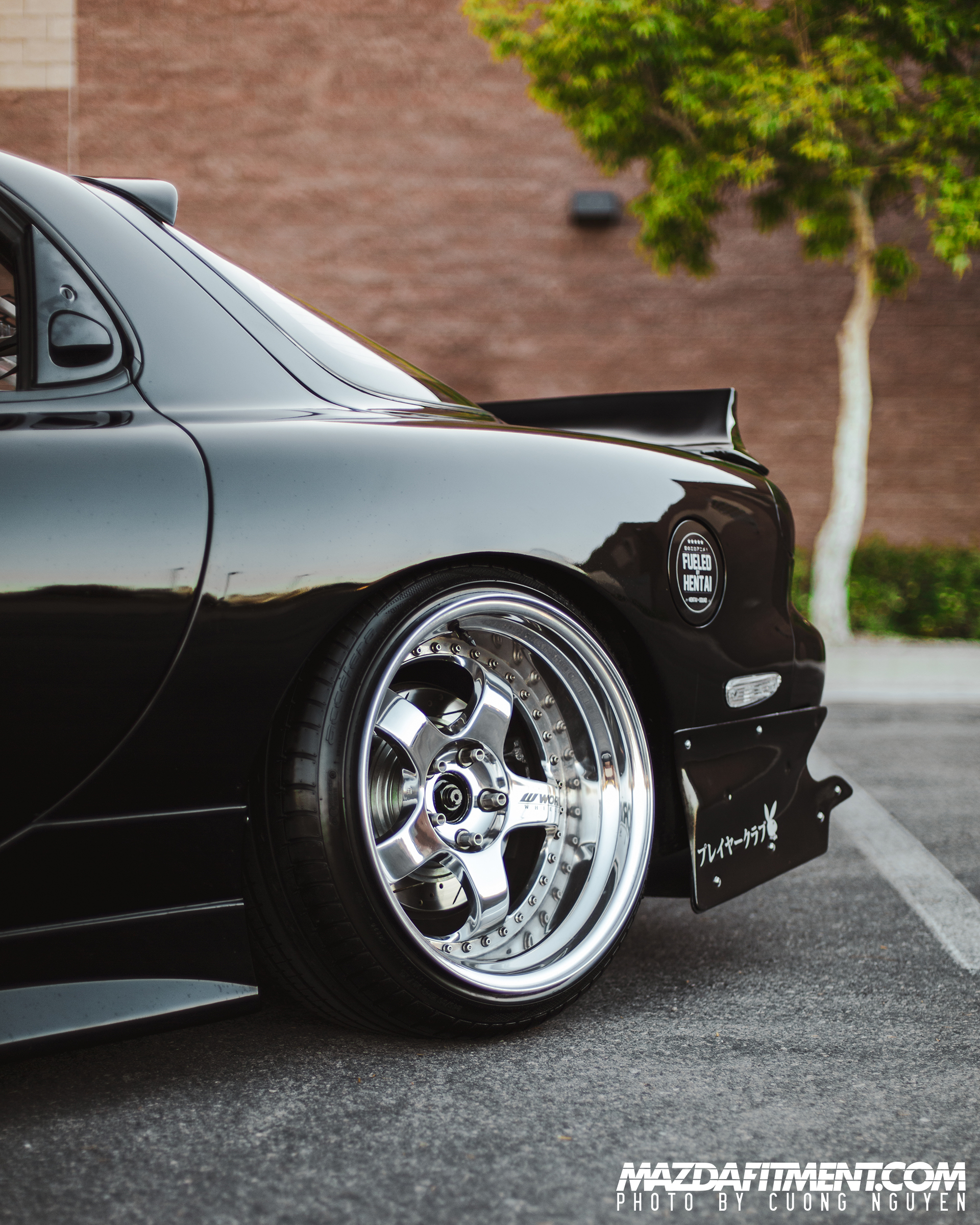 Hope you enjoyed this one. Thank you to Rasawin for sharing with us and Cuong for capturing this. More photos in the gallery below.
Want to feature your ride? There are lot of builds we will never be able to come across, so please email us if you think we would be interested!
Email us at mazdafitment@mazdafitment.com