Some of our friends in Japan had a little meet up in Port Kobe, Japan. Mainly it's a third generation (GJ) Atenza (MZ6) meet up.
You will see everything in that generation from sedans to wagons. This includes different types of fitment and styling.
Thank you to Hyaku for sharing these photos.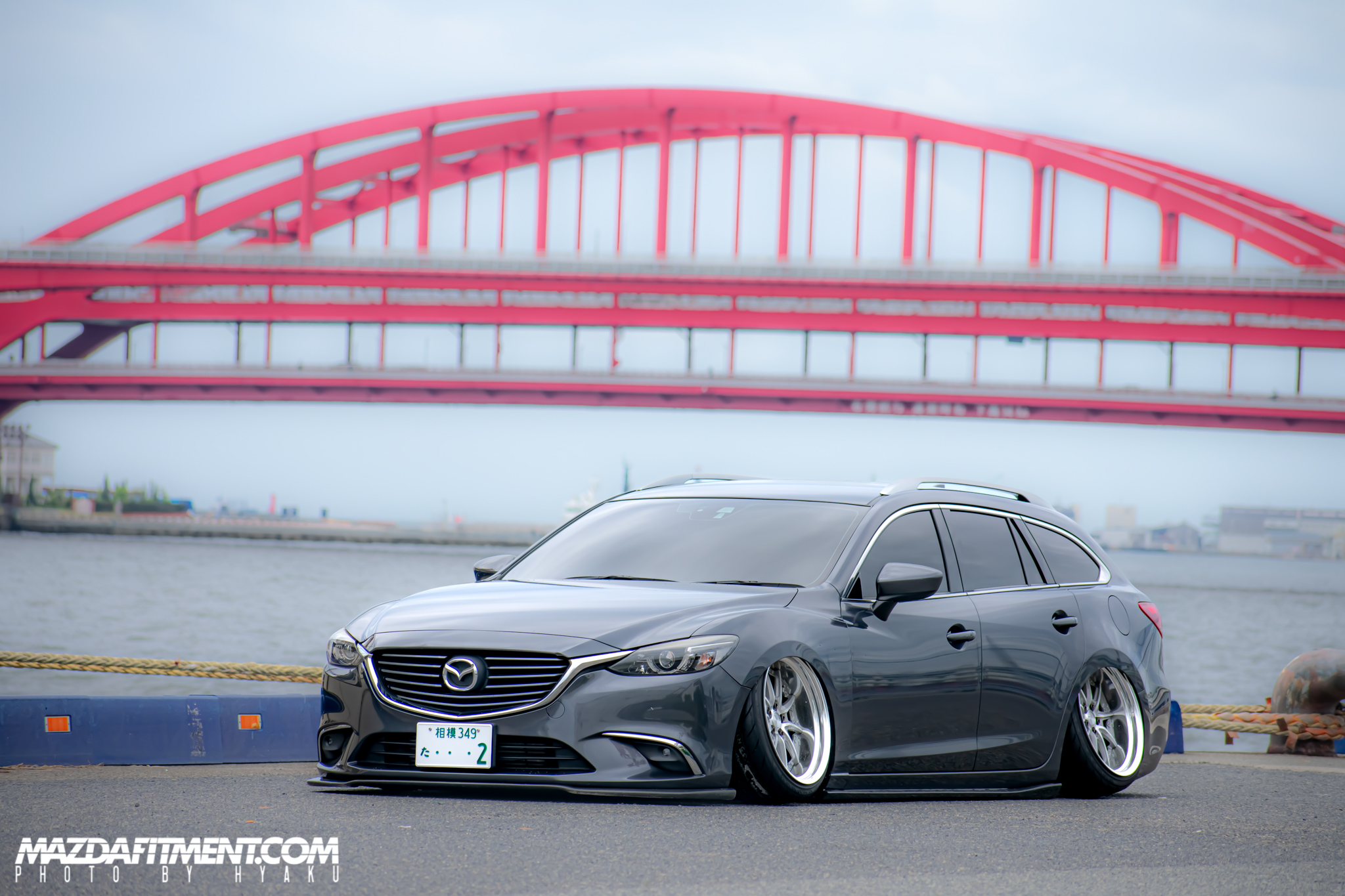 Starting things out with Ryo Sugawara's Atenza wagon, which we have recently shared on our social media. It is on Air Force suspension with Work Gnosis AE201 wheels.
You are going to notice there was a good number of Atenza wagons at this little meeting. Here we have Ohma's Titanium Flash Mica Atenza wagon with OEM+ styling on Bentley 19″ wheels.
Here we have Hokuto Kato's white Atenza sedan on 20″ inch Leon Hardiritt Beifall. We featured this about 3-4 years ago when it was on SSR Professor SP5.
You can see that feature here: https://mazdafitment.com/2020/01/23/h-kato-atenza/
Atenza sedan duo. Here we have NoisyMonkey's Liquid Silver Metallic Atenza on Work Emitz. Looking a bit different since we last featured her car about 4 years ago.
You can see that feature here: https://mazdafitment.com/2019/12/26/noisymonkey-atenza/
And then we have Tomokazu's Titanium Flash Mica Atenza on Rotiform LAS-R.
Big fan of this front grille replacement.
Here is Nishikawa's Silver Atenza wagon on Volk Racing TE37SL.
Michael's White Atenza sedan on Work VS-XX. Love when we come across MF supports representing with any of our products.
Check out that MF air freshener charm. Its available at shop.mazdafitment.com
Two white Atenza wagons with great styling. Here we have Shota Fujimoto's white Atenza wagaon on Work Zeast ST3.
And then to the right we have Yasuhiro Kohno's white Atenza wagon on Work Gnosis CVS.
Icchi's black Atenza wagon slammed on SSR Formula Aero Spoke wheels. Huge fan of these wheels.
Here we have Hamada's Atenza sedan tucking a set of Rohana RC7 wheels.
Then we got Maru's black Atenza wagon with some OEM+ styling on BMW Style 132 wheels.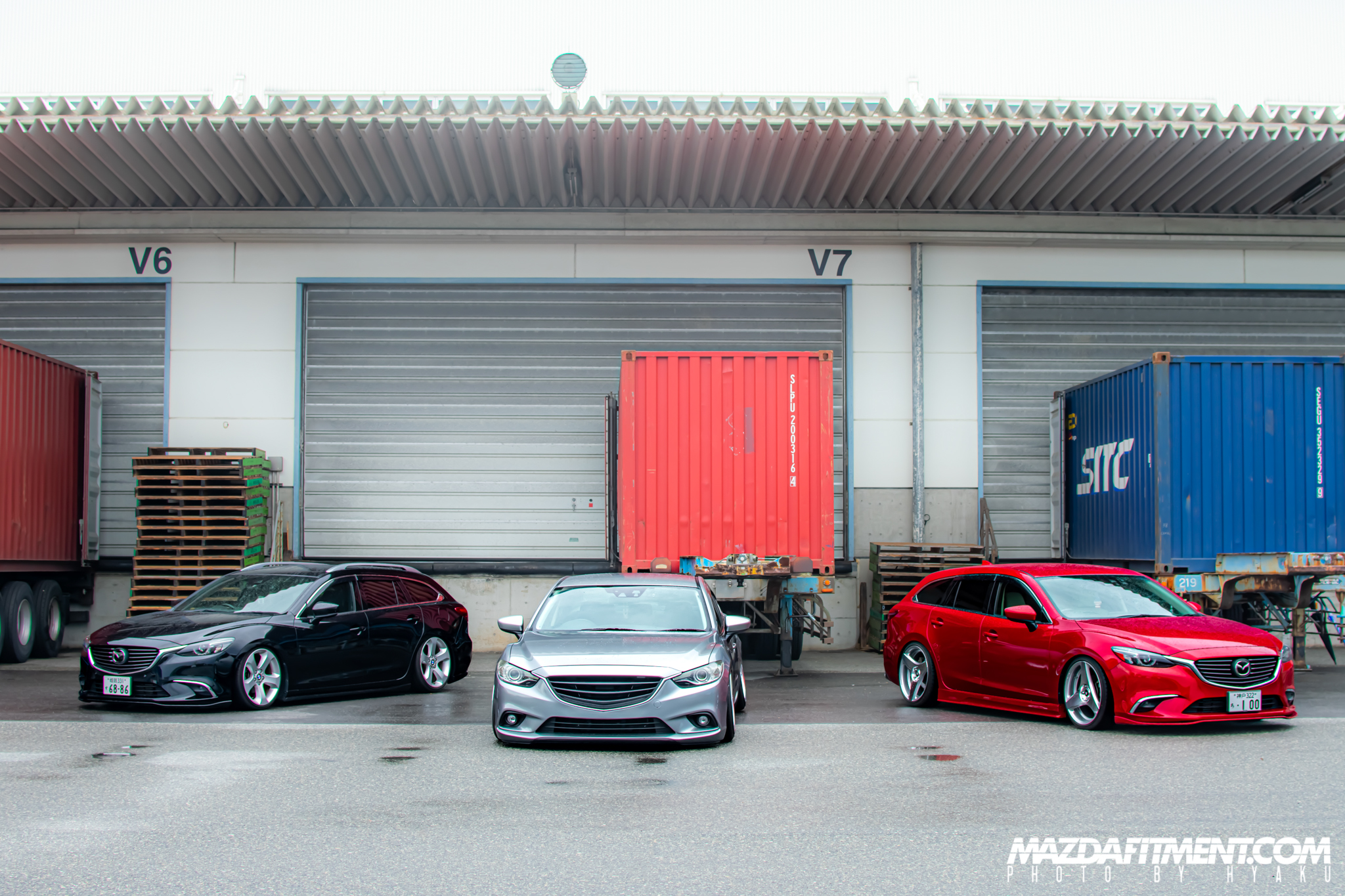 We linked most of the owners, check out their pages to see more. Hope you enjoyed this little meeting. And special thank you again to Hyaku for sharing these photos.