Not too long ago Zakin was at a local meet-up near Hiroshima, Japan, and was able to capture some shots of Takayuki Tsuchido's 1st generation White Mazda Miata MX-5.
Tsuchido's Miata is rocking a classic set of Work Equip 01. Nearly any series of the Equip looks really at home on the Miata chassis.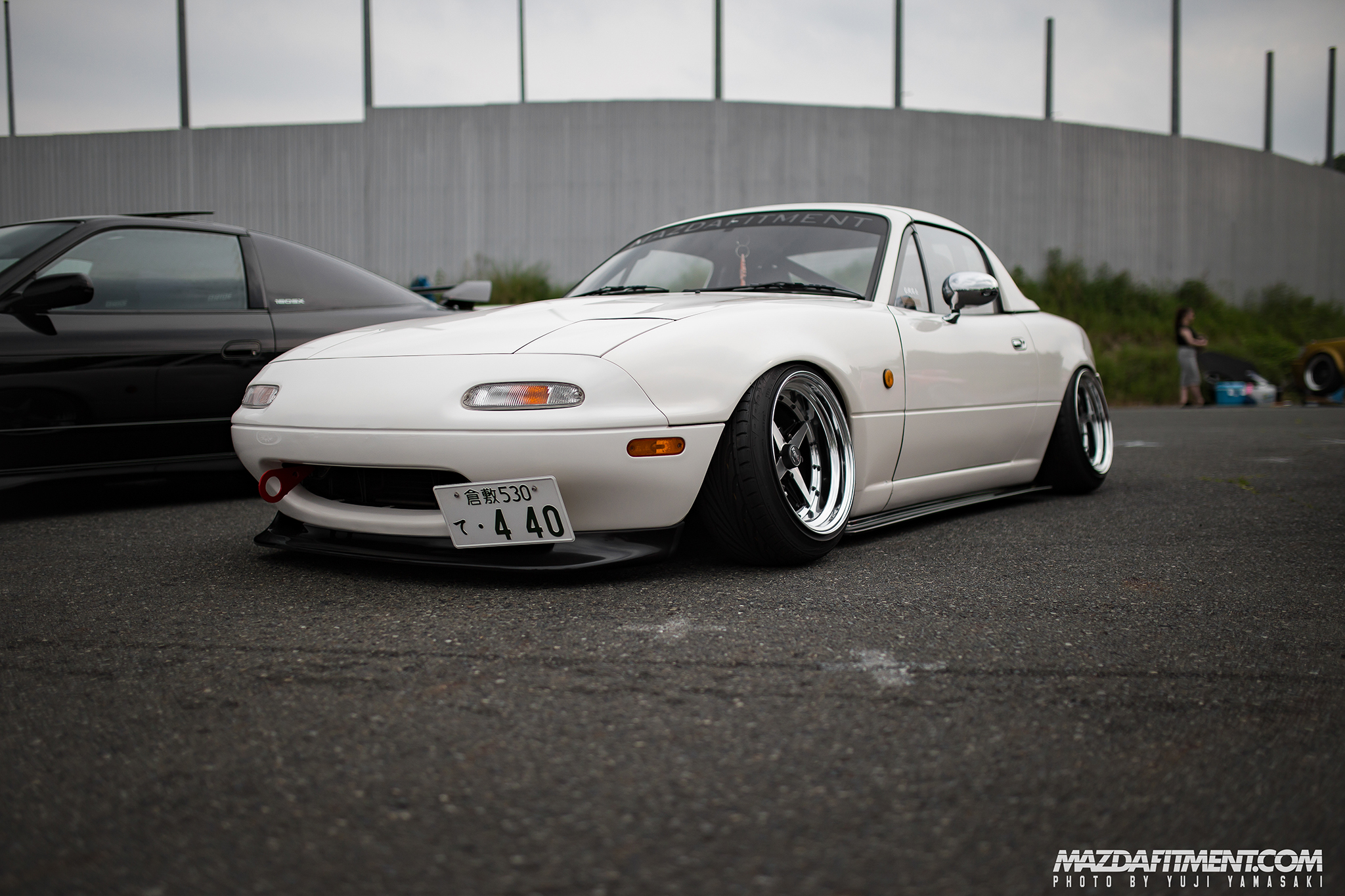 Also seen here is the Mazda Fitment universal windshield banner in matte black; available in various other colors as well on shop.mazdafitment.com and shipped to anywhere in the world.
Close up of the beautiful Work Equip 01s.  Plenty of lip all around.
Overall this Miata is beyond clean and tastefully built. Thank you to Tsuchido for the love for Mazda Fitment.