H2O International aka H2Oi is an infamous car gathering in Ocean City, Maryland; which you most likely have heard of because of the wild side of H2Oi now a days as seen on social media. If you have been to H2Oi, you know that the true side of just going to Ocean City during this weekend is just to meet your car friends from across the country, and share your passion with each other. Below are highlights from Alex Perrucci's meet-ups during this weekend.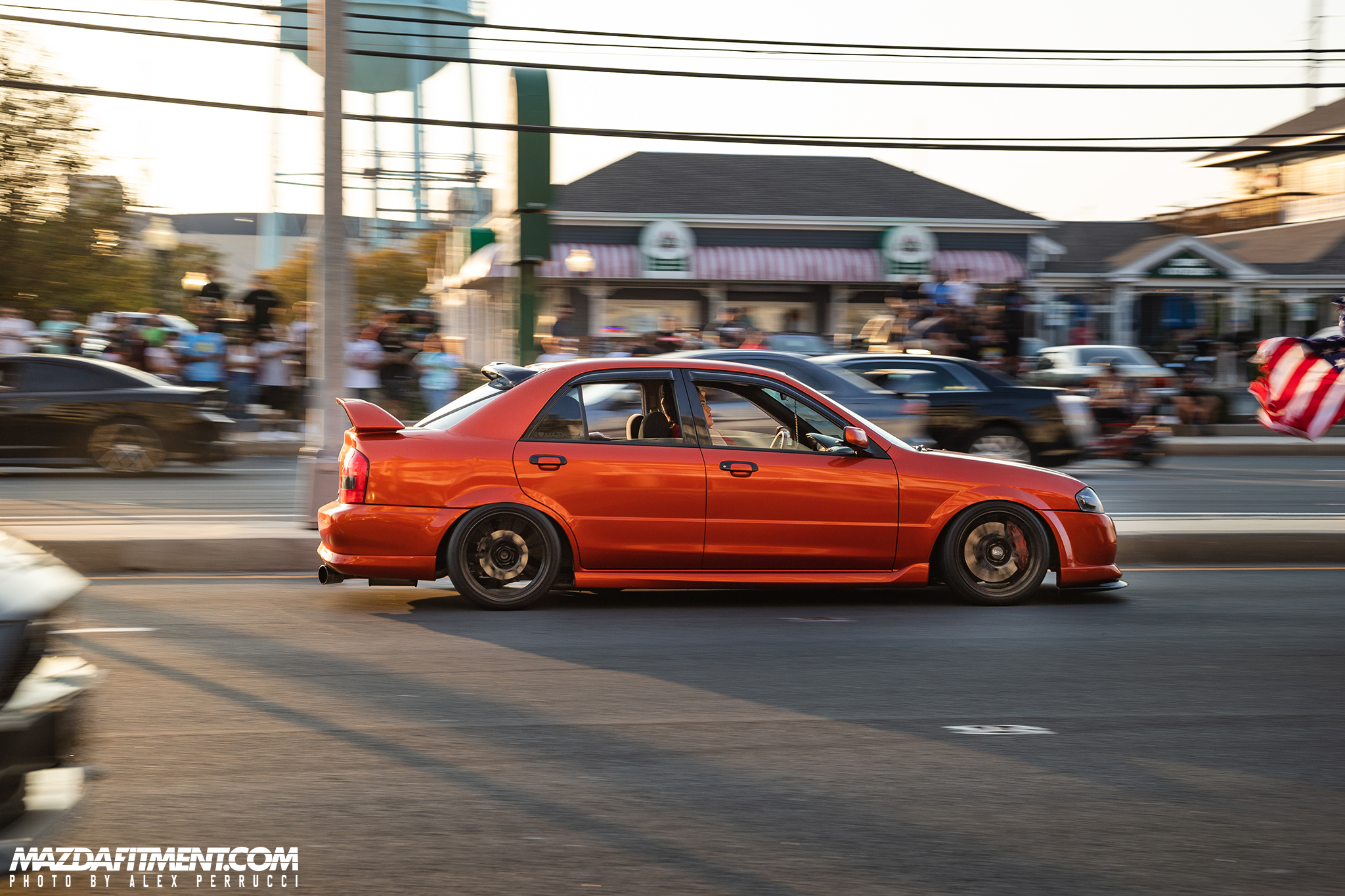 Cruising the long Ocean City strip is a must…see all kinds of things.
Throughout the town you will find all kinds of meet-ups just like this. A variety of Mazda models at these ones.
Here we have Eric Zuo's yellow FD RX-7 on Volk Racing TE37SL. And in the background the typical image of Ocean City Police Department coming to break up the meet-up as we see Dustin Hull's MS3 leaving.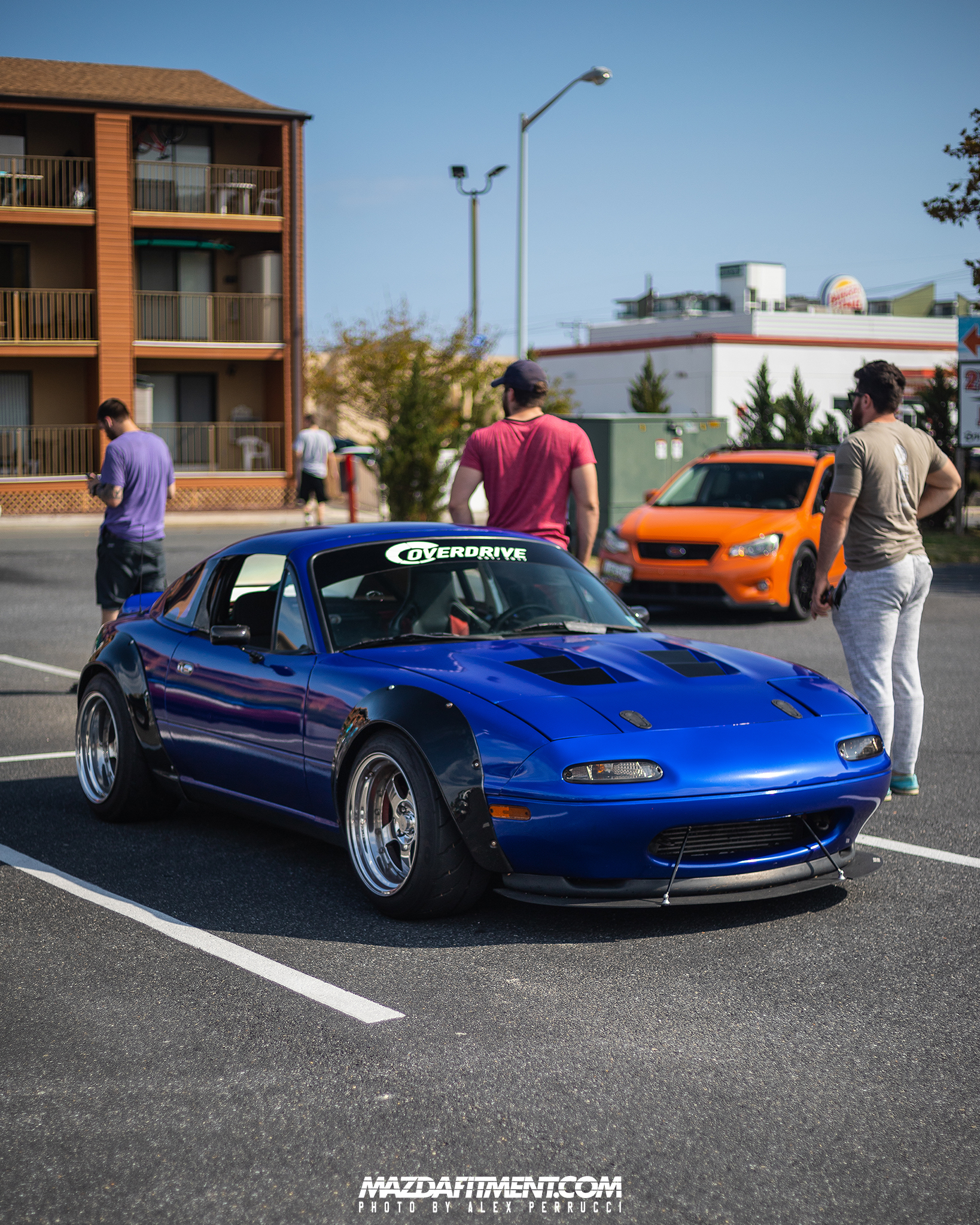 Zack's wide NA Miata on CCW LM5.
Alex Perrucci's personal NA Miata next to Cole Bodner's NA as well. All the way from Atlanta, Georgia for H2Oi.
Mike Ramirez's FD RX-7 on Enkei RPF1s.
Jason Naoto's Protege on Volk Racing TE37.
All the way from Quebec, Canada is Nathaniel Richard-Shaw's MS3 facelifted MZ3 on Weds Kranze LXZ.
Face-off. Joe Anzalone's 2nd generation MS3 on Work VS-XX and Logan Stiles 1st generation MS3 on BBS RS slants.

Ryan Cox's Candy Apple Red Protege5 with Mazdaspeed Protege goodies.
Bradlee Garman's 1990 Miata on Rotiform LHR cruising the strip.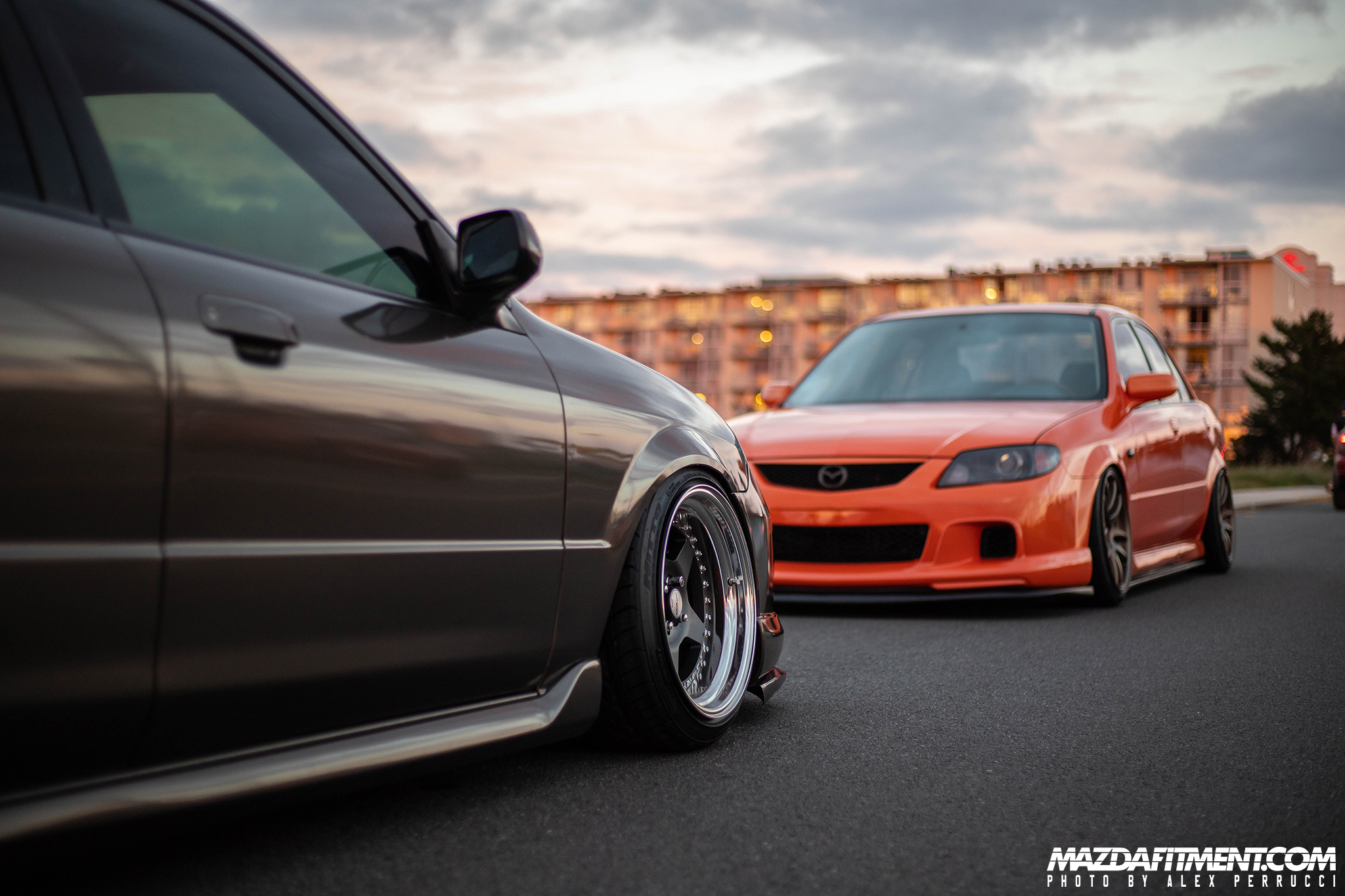 Probably the two freshest Mazdaspeed Proteges from Ontario, Canada you will see…maybe even the freshest in the world.
Gray Schilling's Spicy Orange Mazdaspeed Protege on Work CR-Kai.
Previously seen: https://mazdafitment.com/2015/08/30/50-shades-of-orange/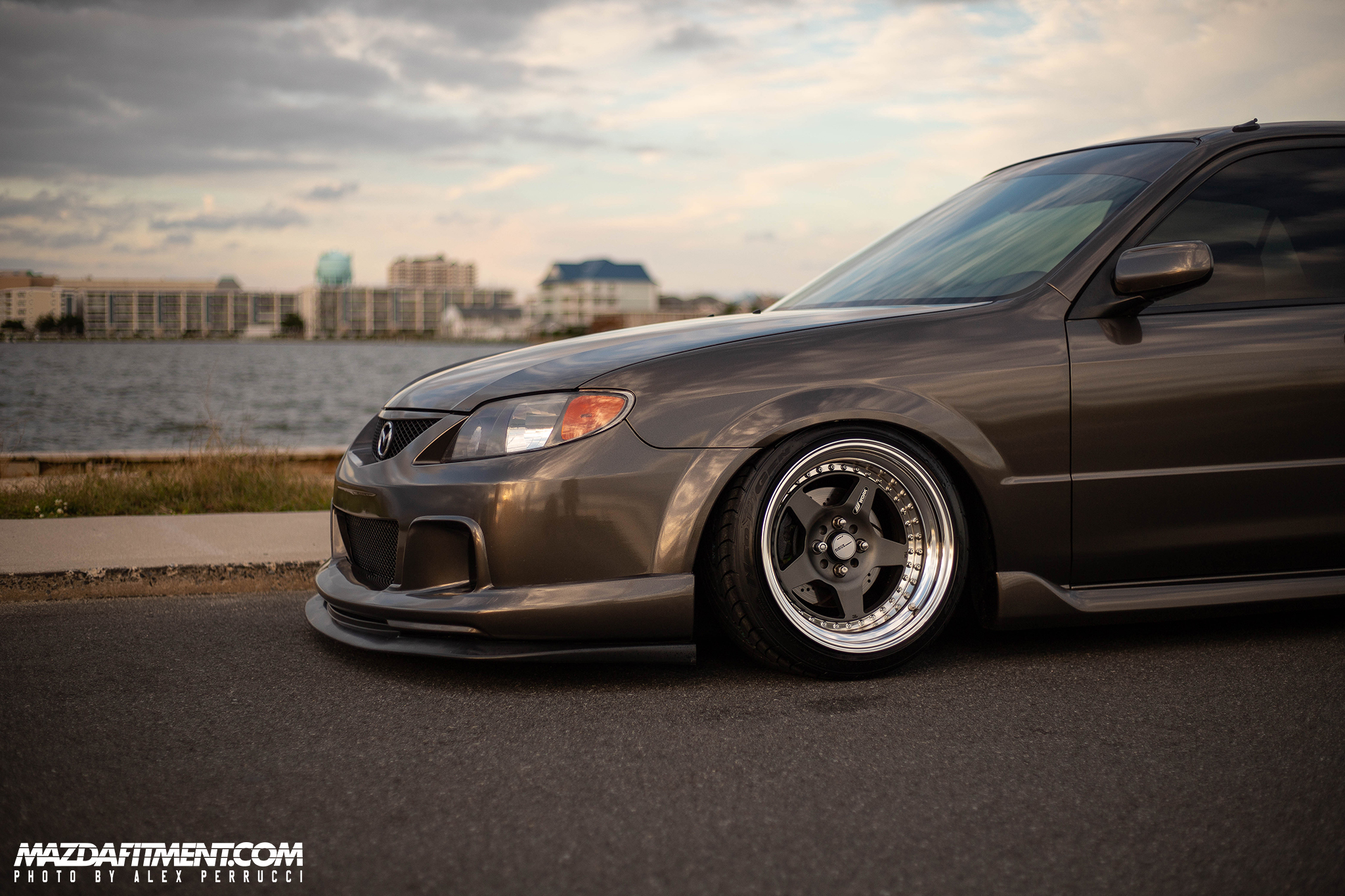 Brandon McDow's ES Protege with Mazdaspeed Protege front bumper and lip on a set of Work CR-01s.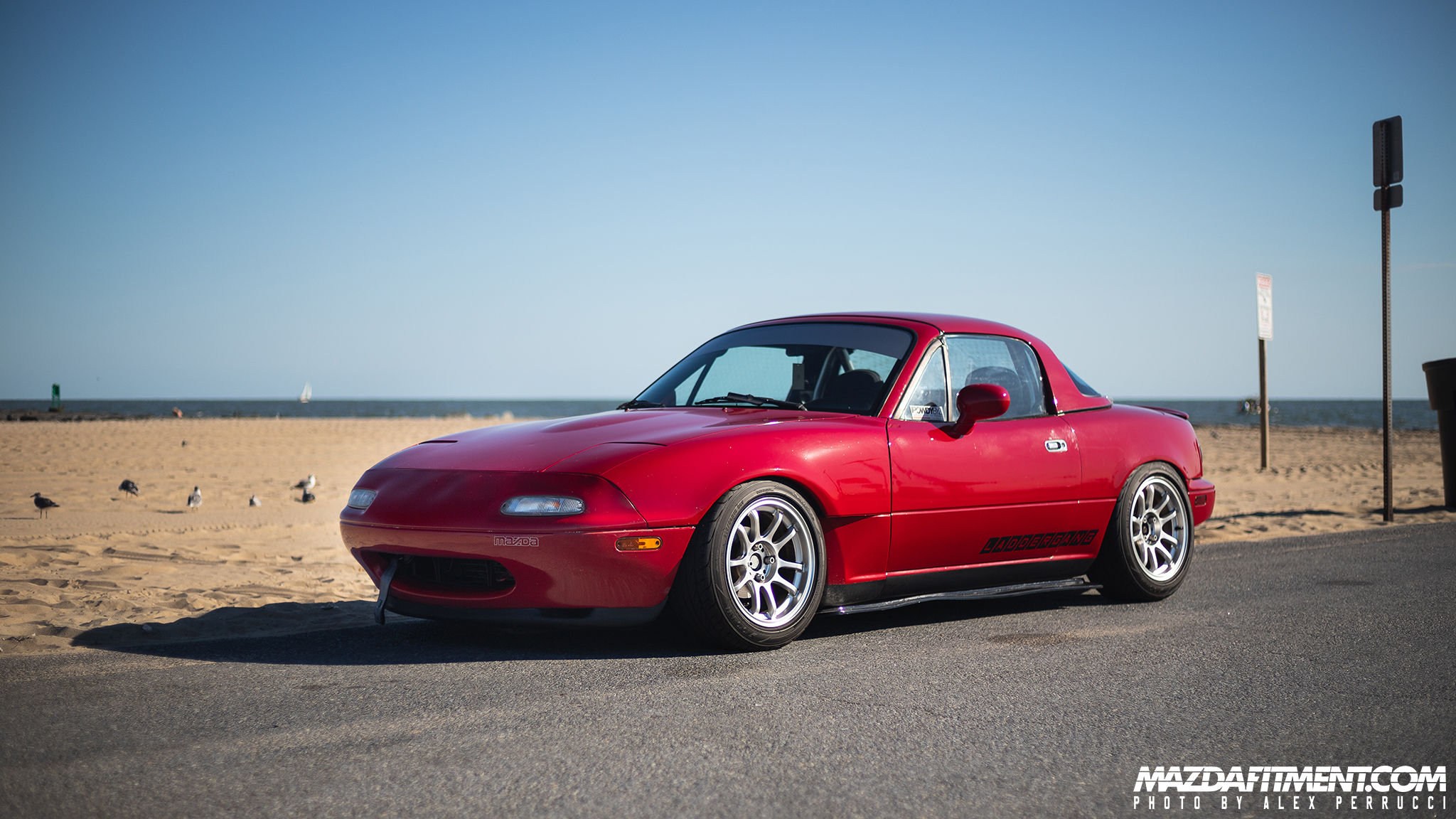 Thank you to Alex Perrucci for sharing these with us. More in the gallery below. Enjoy.