The 1990s were the golden era for Japanese sports cars. Mazda has always been a major innovator in the automotive industry. The third generation RX-7 was the culmination of the decades of experience they had acquired.  Like many others that grew up in this era, the FD RX-7 has always been Carlos's dream car.
Looking for a new project to invest his time into, he began searching for a right hand drive FD.
Determined to raise the bar with his build, he acquired a 93 Spec RHD FD, a totaled 2002 RHD FD, and transferred every possible component of the car onto the 93 shell. 
Little by Little he started to completely restore the car.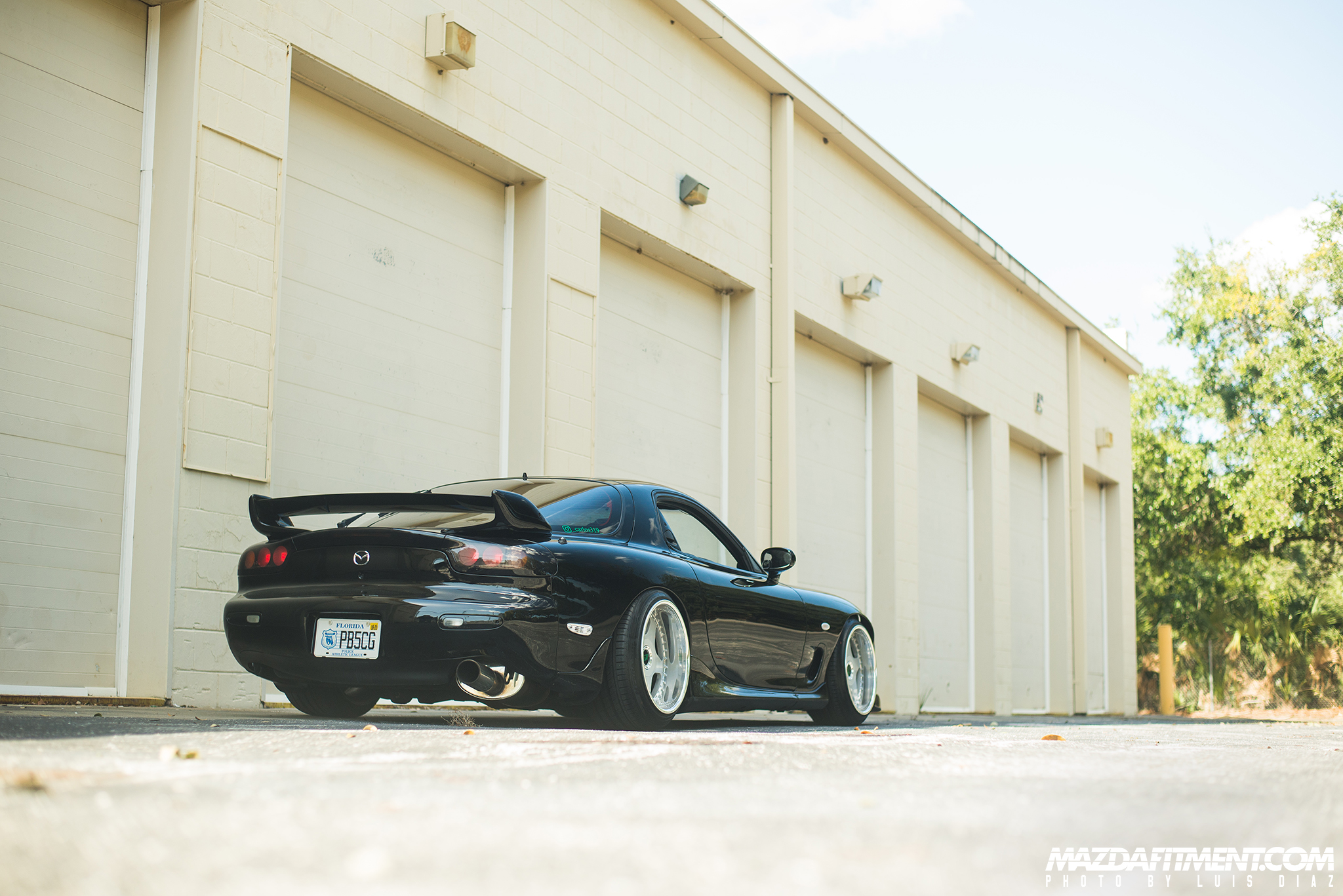 The end result is a car that anyone can admire…
From the Restored SSR Koenig's, to the immaculate Knightsports Bumper, this is truly a car that encapsulates one of the best automotive eras of all time.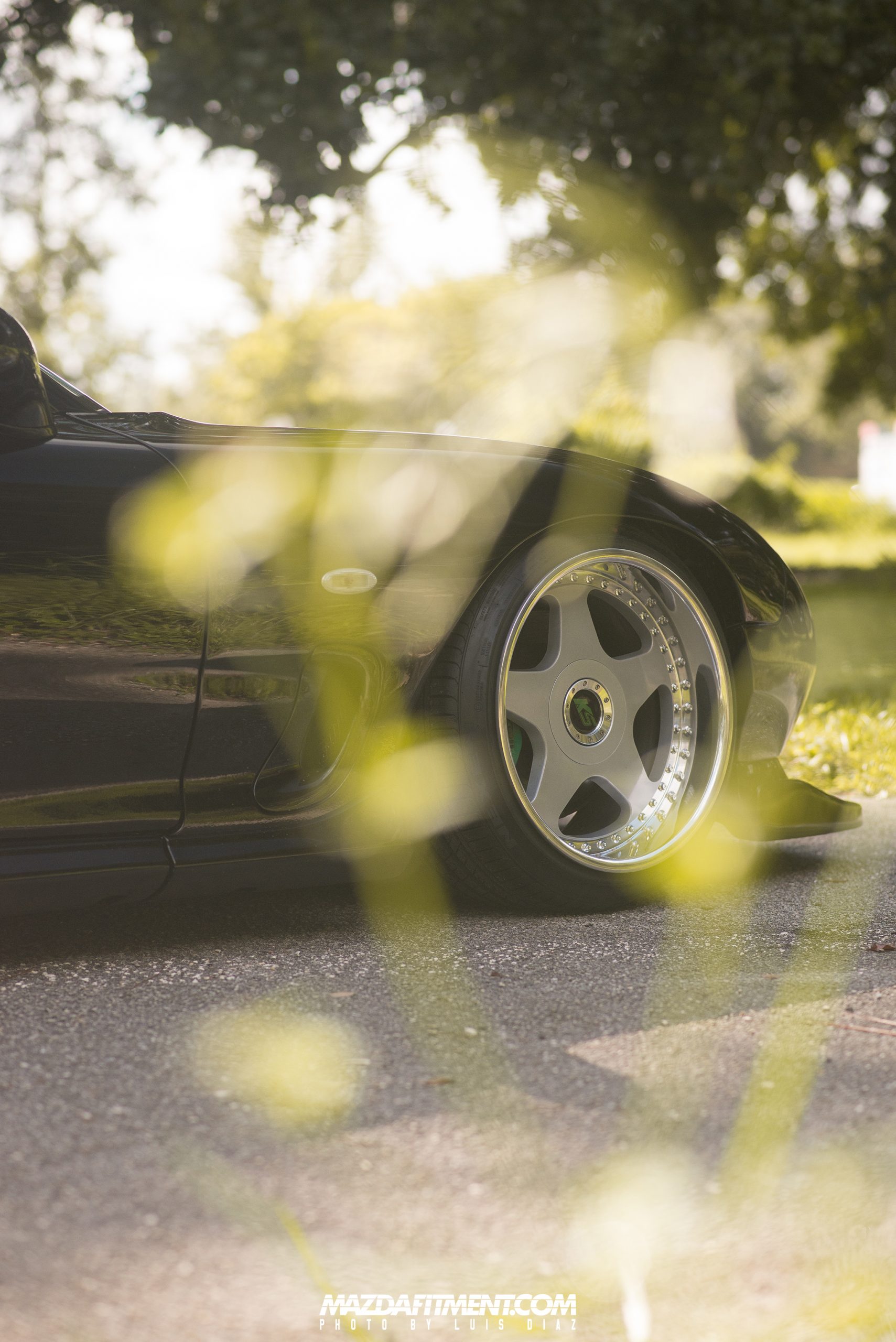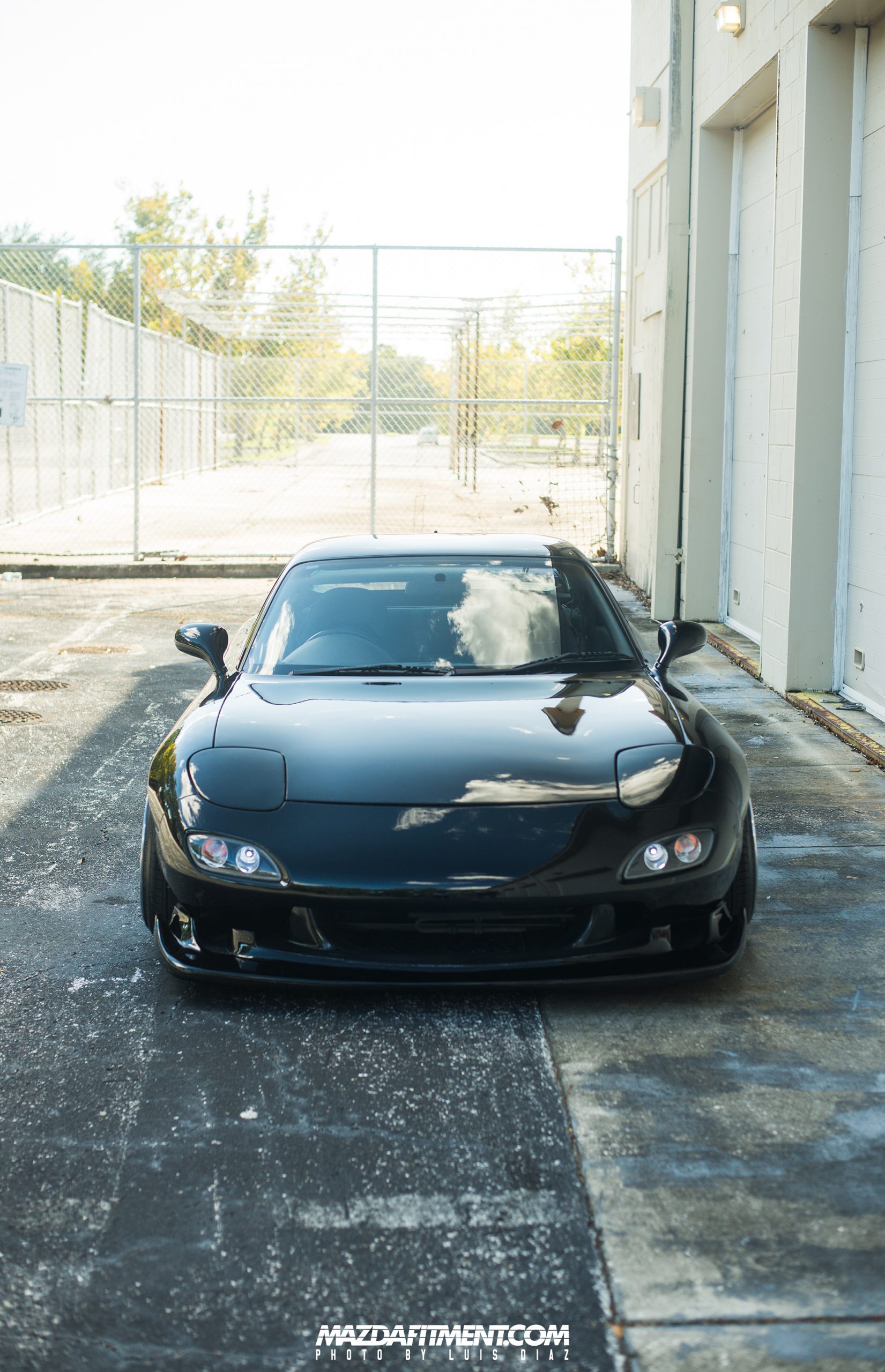 Carlos would like to send a special thanks to DHP Customs, High Vision Detailing, and REW Imports .
Modification List
Engine
Borg Warner s360
46mm Precision Wastegate
Custom Manifold by VR Fabrication
Tial Bov
Jasma Exhaust 
Interior 
99 Spec  Interior Conversion
Veilside Shift Knob
Defi  boost Gauge
Nardi  classic steering wheel
Exterior
Jet Black Paint Job
Knightsports Front Bumper
99 Spec Wing
99 Spec Tailights
OEM Sideskirts
Clear Corner Lights
Wheels & Tires
Fully Restored SSR Koenig
17×11 215/40/17 Front
17×12 245/40/17 Rear
HKS Coilovers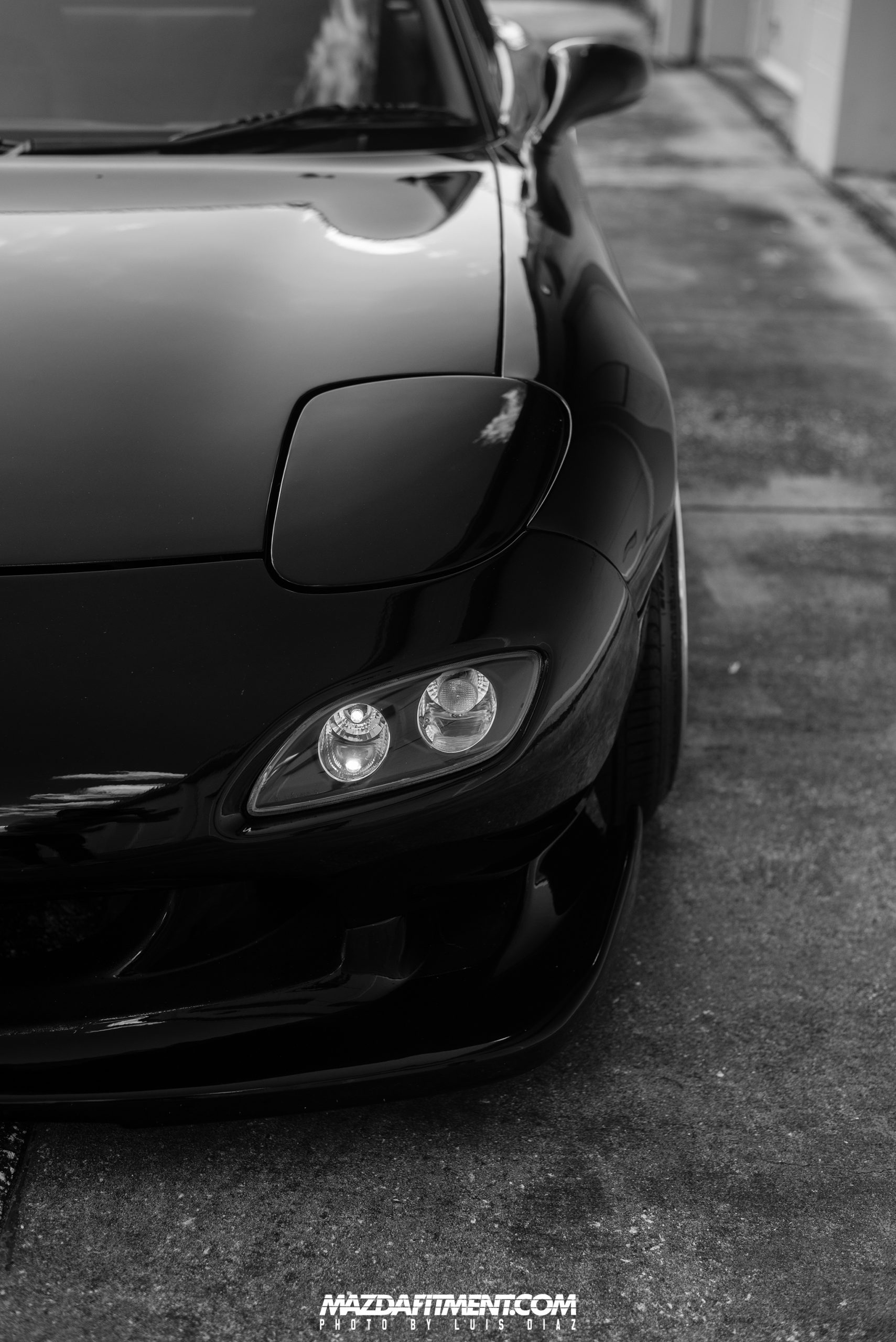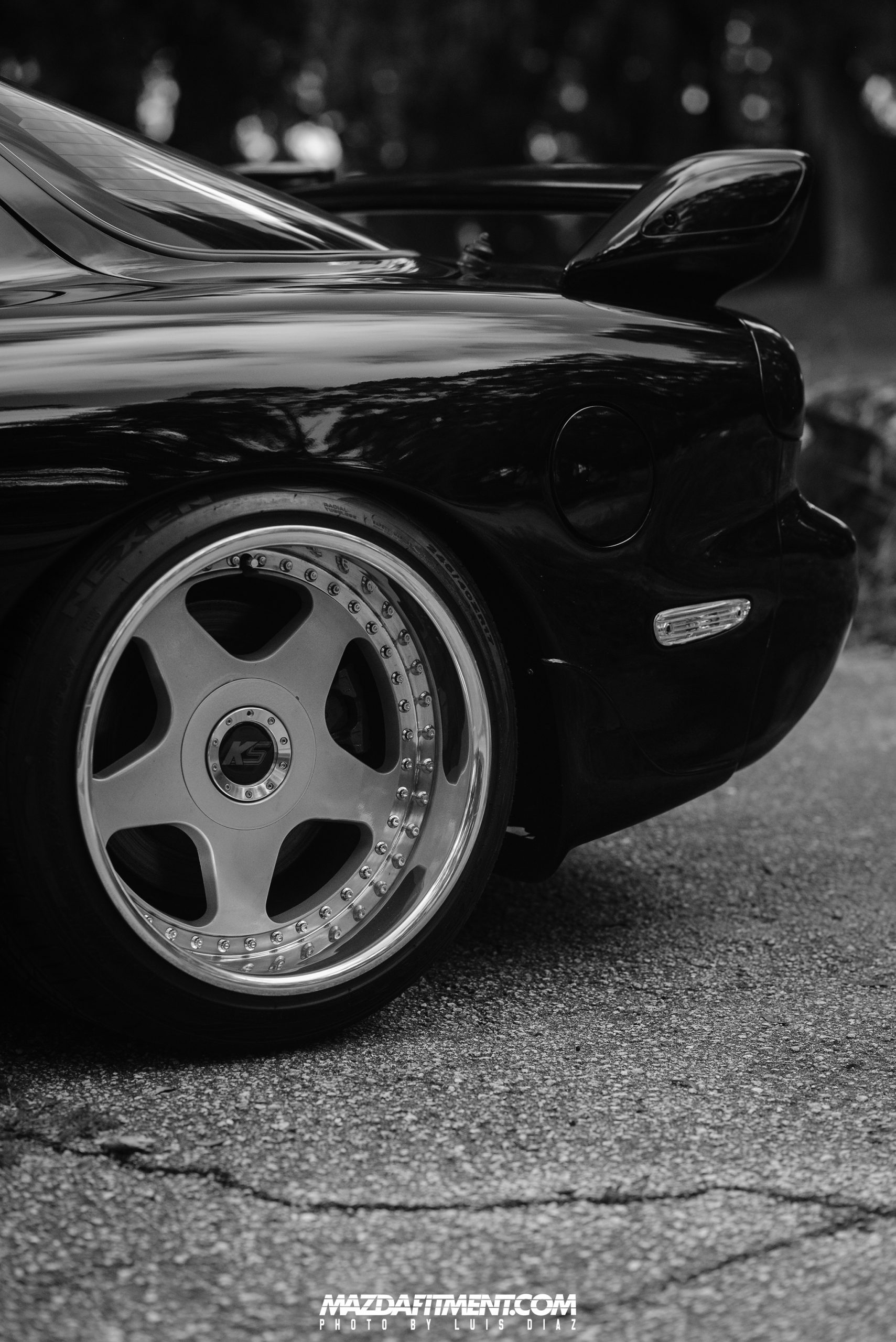 Thank you to Luis for sharing Carlos' build with us. Hope everyone enjoyed.