Recently at this years Option Magazine car show at Fuji Speedway in Oyama, Japan our friend Shota Fukuda, who owns the 1994 Sparkle Green Metallic Lantis Coupe Type-R, shared a few photos and a cool video clip. Shota got to meet Hiroshi Tajima's 2000 White FD3S RX-7 Type RZ, which features an unique approach to the FD RX-7 chassis.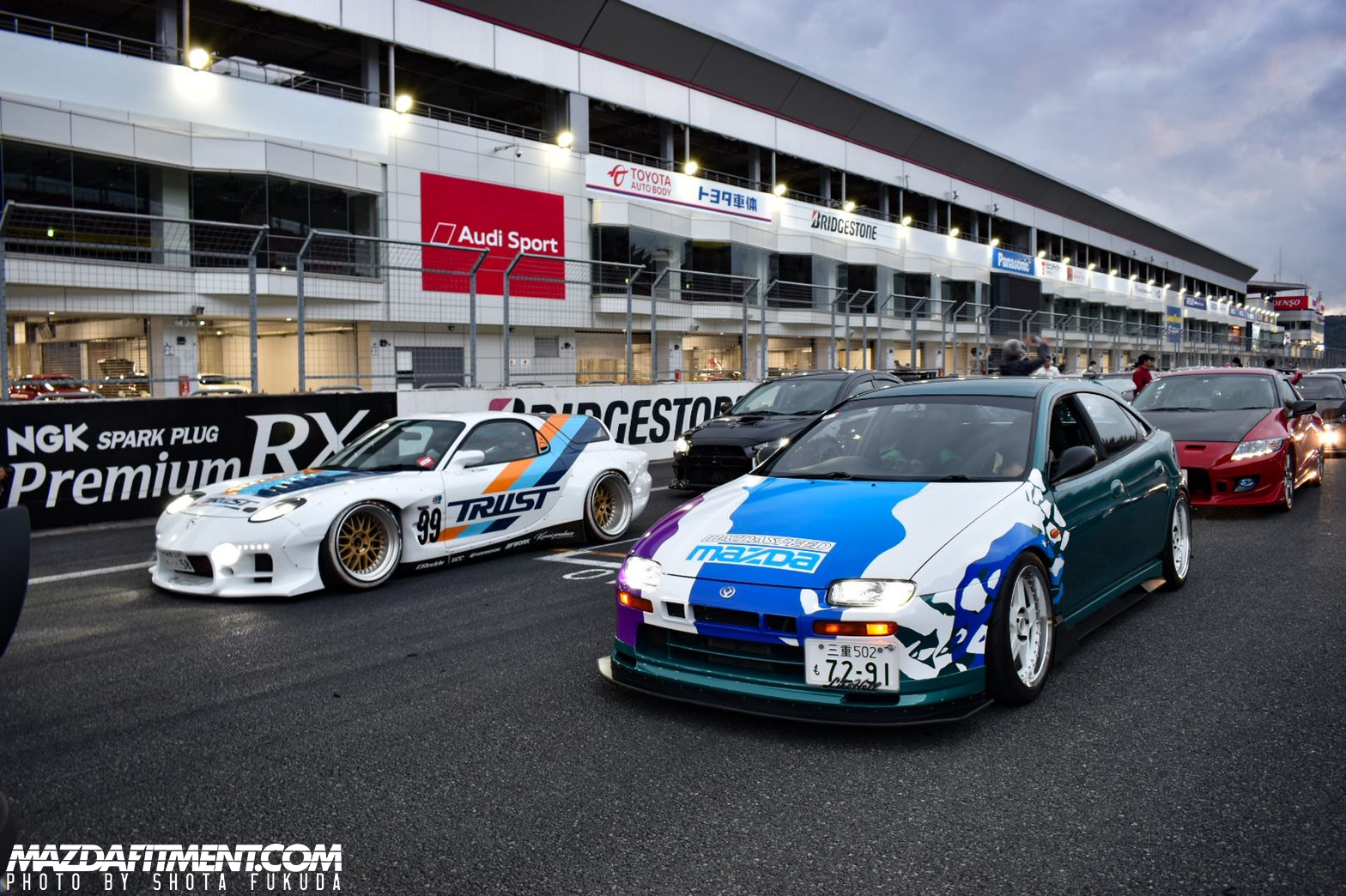 Hiroshi's type RZ FD3S RX-7, which already features some unique styling with the custom RE Amemiya front bumper, RE Amemiya hood, RE Amemiya headlights, RE Amemiya rear bumper, Rocket Bunny widebody, and Border Racing side mirrors. But, its the TRUST Gracer aero gate, which turns this RX-7 in a wagon. And of course the iconic TRUST livery and Work Meister M1 adds icing to the cake.
If you want to learn more about Hiroshi's type RZ FD RX-7, you can check out the article on Motor Trend. Thank you to Shota for sharing this. We always wanted to see this thing moving.
Want to feature your ride? There are lot of builds we will never be able to come across, so please email us if you think we would be interested!
Email us at mazdafitment@mazdafitment.com