The Japanese Touring Car Championship (JTCC) and other touring car races in the 1990s featured an unique '90s chassis, the Mazda Lantis (323F), which features a unique body style, frame-less windows, and the rare Type-R option. These touring car races featured some of the most iconic livery seen, and some rare forgotten livery style as well. Here we have an update on Shota Fukuda's 1994 Sparkle Green Metallic Mazda Lantis Coupe Type-R from Yokkaichi, Japan. Shota took inspiration from a Mazda JTCC prototype livery to combine it with his A-Spec modifications. You can see what Shota's Lantis looked like before in his past feature: https://mazdafitment.com/2020/07/06/lantis-the-lost-90s-car-style/
Since Shota's last feature about 1 year ago, he was able to complete his A-Spec modifications. What is A-Spec? A-Spec is a term for a level of modification, while also referring to Group (Gruppe) A, which is regulated by the Fédération Internationale de l'Automobile (FIA).
Take a look at this awesome Mazda Japan marketing information for the A-Spec touring kit:
So now Shota has completed his A-spec modification pursuit with the Rays Mazdaspeed MS01 wheels, and has combined that with a JTCC prototype inspired design.
The inspiration comes from this JTCC prototype design:
Shota took inspiration from this design to make it his own, but instead of the entire car engulfed in a livery design, he blended the livery design only to the front half of the car. This approach looks quite good!
Also, Shota changed out his front and side markers from clear to amber, while also adding a European made rear bumper flaps.
Shota did a great job blending the design and making it his own.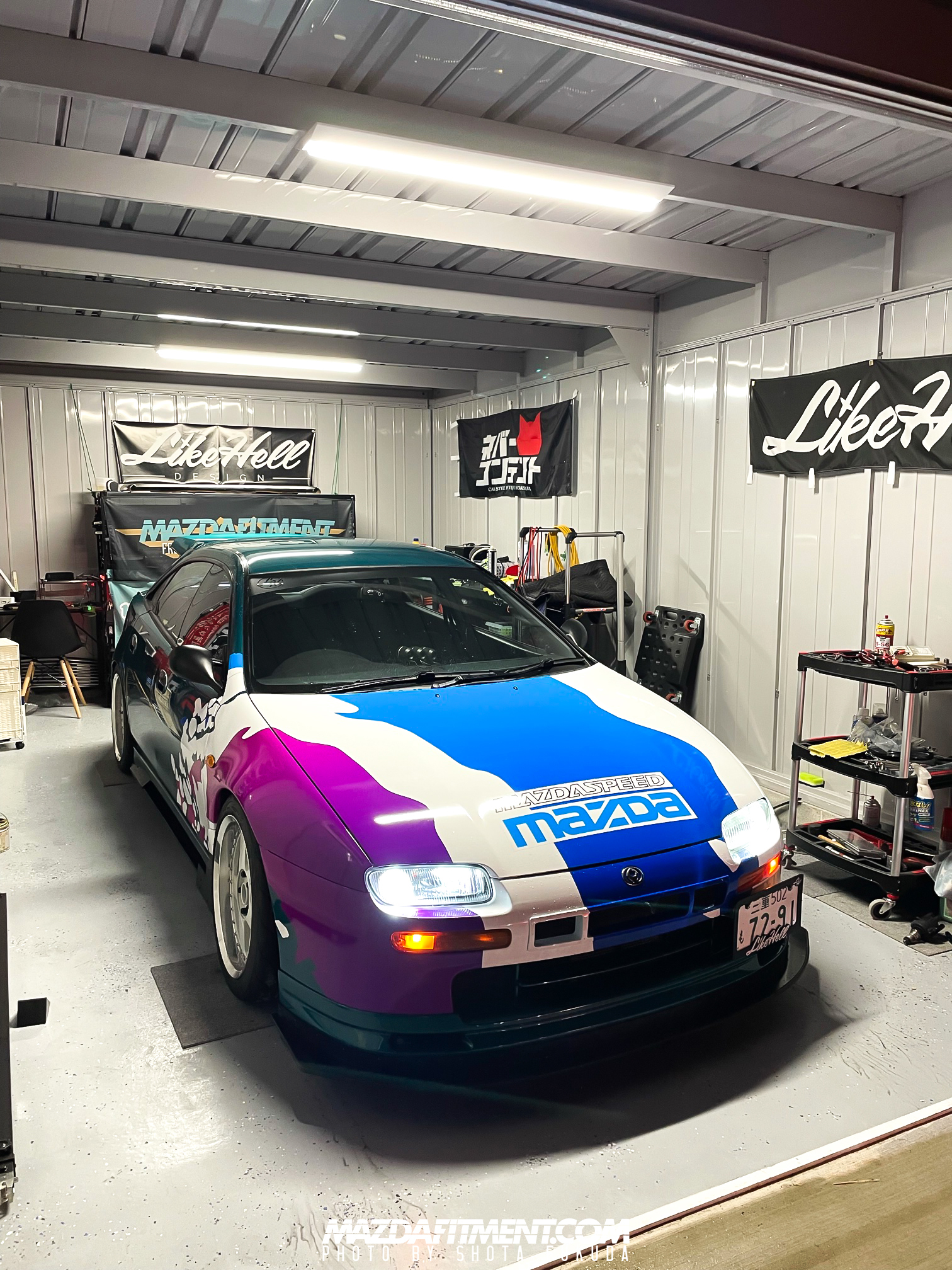 Inside Shota's garage, you can see our nobori garage banners being represented. These are available on our online store: https://shop.mazdafitment.com/
Thank you to Shota for sharing these updates with us. Always look forward to seeing updates from our followers.
Want to feature your ride? There are lot of builds we will never be able to come across, so please email us if you think we would be interested!
Email us at mazdafitment@mazdafitment.com